Latinos have high levels of visual impairment and eye disease
USC study shows high rates of certain vision disorders among Mexican-Americans

Many Latinos have eye diseases that may potentially blind them or impair vision, according to the Los Angeles Latino Eye Study. Diabetic retinopathy, an eye complication of diabetes, and open-angle glaucoma, which damages the optic nerve, pose a particular problem among Latinos, according to researchers at the Keck School of Medicine of the University of Southern California. Results appear in the June, July and August issues of Ophthalmology, the journal of the American Academy of Ophthalmology.
Conducted mainly among Los Angeles-area residents of Mexican descent, the five-year Los Angeles Latino Eye Study, or LALES, represents the largest, most comprehensive effort to track the causes of blindness and access to eye care among Latinos. The National Institutes of Health (NIH) sponsored the study.
"Given that Latinos are the largest minority and the fastest growing segment of the U.S. population, it is imperative for us to study the burden of eye disease," says study director Rohit Varma, M.D., M.P.H., associate professor of ophthalmology and preventive medicine at the Keck School and USC's Doheny Eye Institute.
The study team enrolled more than 6,300 Latino men and women over the age of 40 who lived in the communities in and around the city of La Puente, Calif. Researchers screened participants for eye disease, high blood pressure and diabetes. They also interviewed participants about their quality of life and eye disease risk factors.
Researchers have known that type 2 diabetes hits Latino communities particularly hard, and LALES confirmed it. The physicians found that nearly one in four participants had diabetes (mostly type 2)–and one in five of these participants with diabetes was newly diagnosed during the LALES clinic exam.
Moreover, about half of participants with diabetes had diabetic retinopathy, a complication of diabetes that harms the circulatory system of the retina and leads to blurring and sudden vision loss. And among those newly diagnosed with diabetes, 23 percent had diabetic retinopathy.
Researchers also found that nearly 5 percent of Latinos had open-angle glaucoma and nearly 4 percent had ocular hypertension. Open-angle glaucoma is a disease that may progress to the point of blindness; ocular hypertension, or high pressure in the eye, is a risk factor for glaucoma. Of concern to the researchers: Three-quarters of those with open-angle glaucoma and three-quarters of those with ocular hypertension were undiagnosed before LALES.
Also, among those with any signs of age-related macular degeneration (AMD) –a condition that can lead to a loss of central vision–just over half reported ever visiting an eye-care practitioner, and only 21 percent did so annually.
Researchers also published these findings:
Three percent of LALES participants were visually impaired and 0.4 percent were blind. Visual impairment prevalence in Latinos was higher than that reported in whites and comparable to that reported in African-Americans.
More than 10 percent of participants with diabetes had macular edema (fluid buildup in the back of the eye). Latinos had a higher rate of severe vision-threatening diabetic retinopathy than whites.
The rate of open-angle glaucoma among Latinos was higher than that reported for whites and similar to that reported in African-Americans.
One in five adult Latinos had cataract. Half of Latinos with cataract or other clouding of the lens were visually impaired.
"This research has provided much-needed data on eye disease among the fastest-growing minority group in the United States," says NIH Director Elias A. Zerhouni, M.D.
Varma hopes health educators will use the data to find effective outreach strategies and plan care services.
"Because vision loss can often be reduced and indeed prevented with regular comprehensive eye exams and timely treatment, there is an increasing need to implement culturally appropriate programs to detect and manage eye diseases in this population," Varma said. "Overall, Latinos were much more likely to have received general medical care than to have received eye care."
Alle Nachrichten aus der Kategorie: Studies and Analyses
innovations-report maintains a wealth of in-depth studies and analyses from a variety of subject areas including business and finance, medicine and pharmacology, ecology and the environment, energy, communications and media, transportation, work, family and leisure.
Zurück zur Startseite
Neueste Beiträge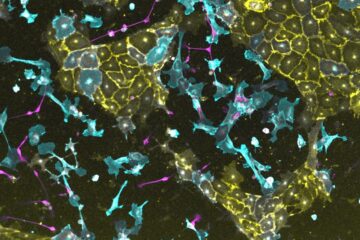 Customized programming of human stem cells
Induced pluripotent stem cells (iPS) have the potential to convert into a wide variety of cell types and tissues. However, the "recipes" for this conversion are often complicated and difficult…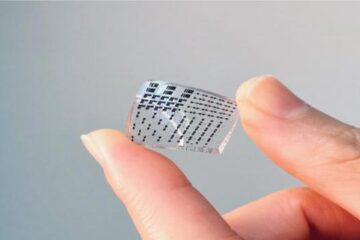 Electronic skin has a strong future stretching ahead
A material that mimics human skin in strength, stretchability and sensitivity could be used to collect biological data in real time. Electronic skin, or e-skin, may play an important role…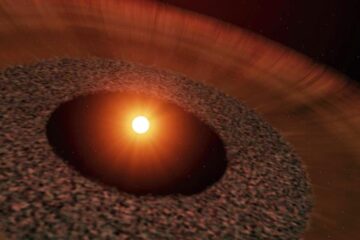 Fast-moving gas flowing away from young star caused by icy comet vaporisation
A unique stage of planetary system evolution has been imaged by astronomers, showing fast-moving carbon monoxide gas flowing away from a star system over 400 light years away, a discovery…