New Research Calls for Schools to Be More Aware of Head Injuries
New research from the University of Warwick examining return to school and classroom performance following head injury reveals that teachers are often unaware of the injury and that children only very rarely receive specialist help, despite having attention and memory problems.

The results show that regardless of injury severity many children have difficulties in retrieving and retaining information, and these impairments are particularly handicapping in the classroom. The study of 67 children aged 5-15 years admitted to hospital with TBI (35 mild, 13 moderate, 19 severe) reveals that one third of injured children performed below average in the classroom.
Children in the severe group had a mean IQ significantly lower than average- half had a reading age one year below their chronological age, and one third were reading at least two years below their chronological age. A further two thirds of children with TBI had difficulties with schoolwork, with half having attention, concentration and memory problems.
Traumatic brain injury is common among children. Most injuries are relatively mild, but every year over 3000 UK children acquire significant neurological or cognitive difficulties as a result of TBI. Many then return to school following a severe head injury without support or rehabilitation.
The follow-up treatment for children with head injuries is poor, which impacts on their education. At present, schools rely on parents to inform them about a TBI, and rarely receive information on possible long-term consequences.
Only one third of teachers were aware that the child had received a head injury. Teachers reported that for 31% of children no one informed the school about the injury, and often when the child then changed schools the relevant teachers were not informed of the injury. Only 18 parents (27%) reported that schools made special arrangements for their child's return after the TBI.
Children who suffer any form of head injury may be at long-term risk of complications, including persistent intellectual, academic and personality problems. Approximately 40% of children with head injuries performed below the class average on their ability to focus their attention on tasks.
Teachers reported that around half the children with mild/ moderate injuries had problems with memory and attention, and that 95% of children with memory problems had difficulties with schoolwork. Further, even when informed teachers were rarely conversant with possible long-term effects of brain injury and often did not link performance with the injury.
The report recommends that at hospital discharge, health professionals should provide schools with information about TBI and possible long-term impairments, so that children returning to school receive appropriate support.
Dr Carol Hawley, from the University of Warwick, said: "Many children with brain injury do not receive follow-up after discharge from hospital, yet a significant proportion of them do have some lasting problems which may affect their ability to learn. The absence of tracking and follow up is causing children to get 'lost' in the system. This lack of awareness of long term effects and lack of communication between hospitals and schools is putting some pupils with head injuries at a disadvantage at school."
Few researchers have investigated the effects of brain injury impairments on learning and educational performance. Until recently it was assumed that children made good recoveries after brain injury because of the plasticity of the brain. However, the research shows that because the brain is developing, children are particularly vulnerable to traumatic brain injury (TBI).
For more information contact: Jenny Murray, Press Officer, University of Warwick, Tel: 02476 574 255, Mobile: 07876 21 7740 or Dr Carol Hawley, Warwick Business School, University of Warwick, Tel: 02476 522459, Mobile: 07836 548152 PR109
Media Contact
Jenny Murray
University of Warwick
Alle Nachrichten aus der Kategorie: Studies and Analyses
innovations-report maintains a wealth of in-depth studies and analyses from a variety of subject areas including business and finance, medicine and pharmacology, ecology and the environment, energy, communications and media, transportation, work, family and leisure.
Zurück zur Startseite
Neueste Beiträge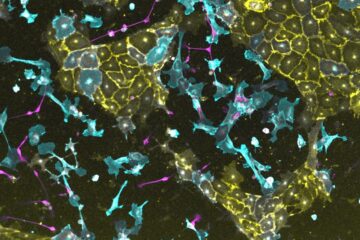 Customized programming of human stem cells
Induced pluripotent stem cells (iPS) have the potential to convert into a wide variety of cell types and tissues. However, the "recipes" for this conversion are often complicated and difficult…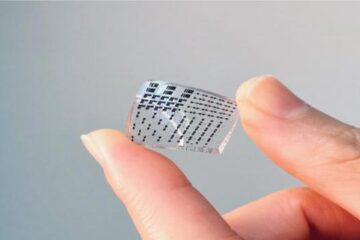 Electronic skin has a strong future stretching ahead
A material that mimics human skin in strength, stretchability and sensitivity could be used to collect biological data in real time. Electronic skin, or e-skin, may play an important role…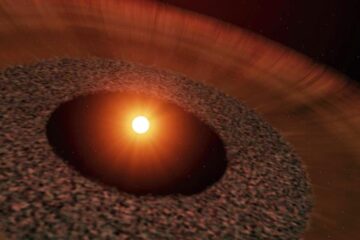 Fast-moving gas flowing away from young star caused by icy comet vaporisation
A unique stage of planetary system evolution has been imaged by astronomers, showing fast-moving carbon monoxide gas flowing away from a star system over 400 light years away, a discovery…