UCI study finds kidney disease treatment also reduces related cardiovascular
Findings point to possible therapy for chronic symptoms of diabetes

Cardiovascular ailments related to kidney diseases possibly can be avoided by blocking a newly identified enzyme that, in excess amounts, raises blood cholesterol levels and promotes arteriosclerosis, according to a UC Irvine College of Medicine study.
In a study on rats, Dr. Nick Vaziri found that controlling levels of ACAT, an enzyme that plays a critical role in cholesterol processing, improved both kidney function and the liver's ability to remove cholesterol from the blood. The findings suggest that new drugs that control ACAT activity can potentially provide long-term benefits for people with chronic kidney diseases, such as type 2 diabetes. Study results appeared in the July 27 issue of Circulation.
"We've found that controlling the proliferation of this enzyme may help people with kidney disease caused by diabetes and various other conditions," said Vaziri, a professor of medicine and physiology, and chief of nephrology and hypertension at UCI. "Some 20 million Americans have some form of kidney disease, and with diabetes rates rapidly increasing, research on these ailments has the potential to benefit many people."
Kidney disease, which is common in people with diabetes, causes excessive leakage of protein into urine, an effect called proteinuria. While this leakage can ultimately lead to kidney failure, proteinuria also promotes a marked increase of ACAT levels, which in turn triggers the dangerously high cholesterol levels that lead to arteriosclerosis. Vaziri had shown in previous studies how proteinuria raises blood cholesterol levels.
In this study, Vaziri gave an ACAT inhibitor to rats with proteinuria. In addition to seeing a dramatic reduction of urine protein in these rats, he found that the inhibitor reduced total cholesterol, LDL cholesterol and triglyceride levels by half. At the same time, HDL cholesterol, known as "good" cholesterol, increased significantly. In addition, the treatment increased the level of an enzyme called LCAT in the blood of the treated rats with kidney disease.
The increases in HDL and LCAT are vital, Vaziri said, to limiting arteriosclerosis. In a precursor to artery hardening, "foam" cells form in the blood vessel walls by absorbing excess cholesterol from the circulating LDL, or "bad," cholesterol. LCAT works to free this trapped cholesterol for removal and ultimate disposal into the liver by HDL. The higher LCAT levels made possible by the ACAT inhibitor drug, Vaziri added, can keep vascular buildup of cholesterol and the spread of arteriosclerosis to a minimum.
"These dramatic results show that controlling the excessive ACAT seen in proteinuria has a real impact on the cardiovascular ailments linked with kidney diseases," Vaziri said. "The next step is to explore the effect of ACAT inhibition on people with kidney ailments to see if an effective treatment can be developed one day."
Dr. Kaihui Liang of UCI assisted with the study.
About the University of California, Irvine: The University of California, Irvine is a top-ranked public university dedicated to research, scholarship and community. Founded in 1965, UCI is among the fastest-growing University of California campuses, with approximately 24,000 undergraduate and graduate students and about 1,300 faculty members. The third-largest employer in dynamic Orange County, UCI contributes an annual economic impact of $3 billion.
All news from this category: Studies and Analyses
innovations-report maintains a wealth of in-depth studies and analyses from a variety of subject areas including business and finance, medicine and pharmacology, ecology and the environment, energy, communications and media, transportation, work, family and leisure.
Back to the Homepage
Latest posts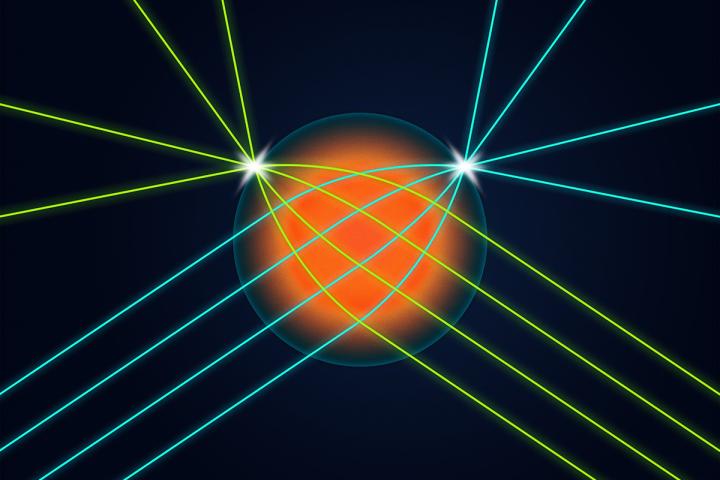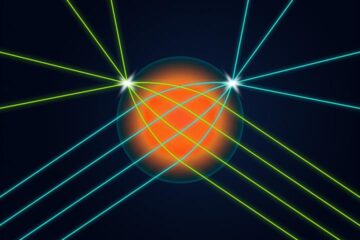 Researchers confront optics and data-transfer challenges with 3D-printed lens
Researchers have developed new 3D-printed microlenses with adjustable refractive indices – a property that gives them highly specialized light-focusing abilities. This advancement is poised to improve imaging, computing and communications…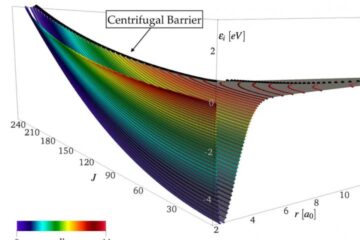 Research leads to better modeling of hypersonic flow
Hypersonic flight is conventionally referred to as the ability to fly at speeds significantly faster than the speed of sound and presents an extraordinary set of technical challenges. As an…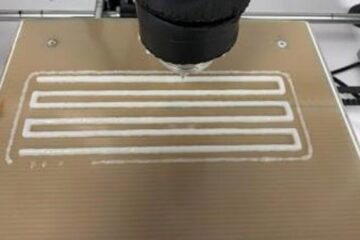 Researchers create ingredients to produce food by 3D printing
Food engineers in Brazil and France developed gels based on modified starch for use as "ink" to make foods and novel materials by additive manufacturing. It is already possible to…