Aging Population, Longer Survival with Disease Magnify Heart Failure "Epidemic"
Heart failure is the leading cause of hospitalization among persons 65 and older, and admissions for its symptoms have increased by 155 percent over the last 20 years. This raises concerns about an epidemic that involves more new cases of heart failure. But improved survival with heart failure, not an increase in disease rates, is responsible for this epidemic of hospital admissions, according to findings of a Mayo Clinic study published this week in the Journal of the American Medical Association.
The study of Olmsted County, Minn., residents shows that an individual's risk of developing heart failure has not increased during the last 20 years. "This was surprising, given the large increase in hospital admissions for heart failure," says Veronique Roger, M.D., the Mayo Clinic cardiologist and epidemiologist who led the study. "We had expected to find that heart failure has become more common. It has not. But patients with heart failure are prone to symptom flare-ups such as breathing difficulty that require emergency room visits and hospital admissions. Because they are living longer, they are being admitted to the hospital many times during the course of their disease. That's why the number of hospitalizations is increasing rapidly even though the percentage of the population developing heart failure has remained flat."
Overall, five-year survival from the diagnosis of heart failure improved from 43 percent in the first five years of the study to 52 percent in 1996-2000. The gains were mainly among men and younger persons. At the beginning of the study only 35 percent of men diagnosed with heart failure would be alive in five years, compared with 49 percent of women. Twenty years later, that gap had narrowed significantly, as 50 percent of men and 54 percent of women survived five years.
"This study has important medical and public health implications," says Dr. Roger. "First, although we have made some progress, we need to continue working to improve survival. Men remain at higher risk for heart failure at a younger age than women, and a five-year mortality of about 50 percent for either sex is a poor prognosis. We also need to improve our approach to treat these symptom flare-ups in the outpatient setting instead of repeatedly admitting these patients to the hospital. Otherwise, as the population ages, we will see hospitalizations for heart failure continue to increase, which is burdensome for our patients as well as for the health care system. Being able to remain at home instead of in the hospital would contribute to an improved quality of life for these patients."
Co-authors of the paper, "Trends in Heart Failure Incidence and Survival in a Community-Based Population," include Susan Weston; Margaret Redfield, M.D., Jens Hellermann-Homan, M.D.; Jill Killian; Barbara Yawn, M.D. and Steven Jacobsen, M.D., Ph.D.
Alle Nachrichten aus der Kategorie: Studies and Analyses
innovations-report maintains a wealth of in-depth studies and analyses from a variety of subject areas including business and finance, medicine and pharmacology, ecology and the environment, energy, communications and media, transportation, work, family and leisure.
Zurück zur Startseite
Neueste Beiträge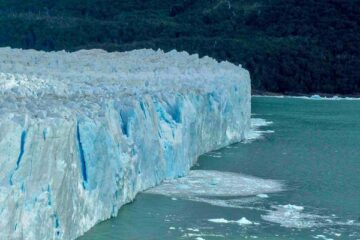 How Stable is the Antarctic Ice Sheet?
Scientists from Heidelberg University investigate which factors determine the stability of ice masses in East Antarctica. As temperatures rise due to climate change, the melting of polar ice sheets is…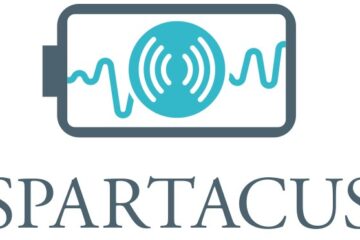 Smart sensors for future fast charging batteries
European project "Spartacus" launched Faster charging, longer stability of performance not only for electric vehicles but also for smartphones and other battery powered products. What still sounds like science fiction…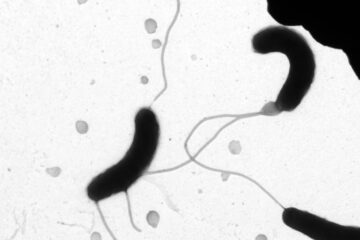 Small molecules control bacterial resistance to antibiotics
Antibiotics have revolutionized medicine by providing effective treatments for infectious diseases such as cholera. But the pathogens that cause disease are increasingly developing resistance to the antibiotics that are most…