Bladder-sparing treatment shows promise against cancer, maintains quality of life
For patients with invasive bladder cancer, treatment has typically meant an operation to remove the bladder and nearby organs. This requires up to a week in the hospital and leaves patients with a reconstructed bladder or urostomy bag.
Minimally invasive surgery combined with chemotherapy and radiation therapy has potential in some patients to cure the cancer but preserve the bladder. A new pilot study by University of Michigan Health System researchers found combining radiation therapy and a chemotherapy drug that is used successfully with other forms of cancer may effectively treat bladder cancer without toxic reactions, while allowing many patients to preserve their bladder.
Results of the study appeared in two papers published this month. The first paper, published in the Journal of Clinical Oncology, tested appropriate doses of the chemotherapy drug gemcitabine. The second paper, published in Urology, looked at quality of life.
Instead of cystectomy, surgery that removes the entire bladder, 24 patients with muscle invasive cancer confined to the bladder underwent transurethral surgery, a procedure that involves no incision, to remove the tumor cells. Patients then received low doses of gemcitabine along with radiation therapy for six weeks. The radiation was given once daily, five days a week; chemotherapy was given twice each week throughout the six weeks.
By monitoring toxic reactions such as low blood counts, the researchers were able to determine the dose at which patients could tolerate combined gemcitabine and radiation therapy. All but two patients showed no signs of cancer at their first follow-up screening. About four years later, 65 percent of the patients were still cancer-free – similar to results with more aggressive surgery – and they still had intact bladders.
"The exciting part of this study is we were able to use gemcitabine at a dose that increases the effectiveness of radiation without causing significant toxicities – and 16 of 24 patients kept their bladder," says study author David C. Smith, M.D., associate professor of internal medicine and urology at U-M Medical School and medical director of the Multidisciplinary Urologic Oncology Clinic at the U-M Comprehensive Cancer Center.
Smith emphasizes that this approach, which is still experimental, will likely work best on certain types of patients, namely those whose disease has not spread outside the bladder and who do not have a condition called carcinoma in situ. It may also be an option for patients who cannot have surgery because of a large tumor or other medical conditions.
Previous studies have looked at radiation alone to treat bladder cancer, but results were not promising. Other chemotherapy drugs in combination with radiation therapy have been used, but the chemotherapy regimen is too difficult for many patients to finish. When radiation and chemotherapy are administered ineffectively, patients end up needing surgery to remove their bladders anyway.
The U-M team chose gemcitabine because it has been shown to make radiation more effective at killing cancer cells and generally does not cause severe side effects. Few study participants had toxic reactions, including bladder inflammation, low blood counts and liver damage, and most were able to receive full doses of chemotherapy throughout their radiation therapy. Gemcitabine has been used along with radiation therapy to treat pancreatic cancer and head and neck cancers.
Study participants completed questionnaires about quality of life before treatment began, during their six weeks of treatment and after they completed treatment. Questionnaires asked about physical, emotional, social and functional well-being and included questions specific to bladder cancer patients about urinary and bowel control. The researchers found no statistically significant differences in responses before, during or after treatment.
"Patients were able to finish the entire treatment regimen and the majority reported few changes in urinary urgency, bowel control and erectile function. Our results suggest gemcitabine with radiation therapy may be an effective way to treat bladder cancer in selected patients," says study author Howard Sandler, M.D., professor of radiation oncology at U-M Medical School.
Bladder preservation using gemcitabine and radiation is not currently offered to patients outside of clinical trials, and radical cystectomy remains the standard approach for most bladder cancer patients. Researchers are planning a larger, multicenter phase II study to further determine whether gemcitabine with radiation is a good option for treating bladder cancer.
Media Contact
Nicole Fawcett
EurekAlert!
All news from this category: Studies and Analyses
innovations-report maintains a wealth of in-depth studies and analyses from a variety of subject areas including business and finance, medicine and pharmacology, ecology and the environment, energy, communications and media, transportation, work, family and leisure.
Back to the Homepage
Latest posts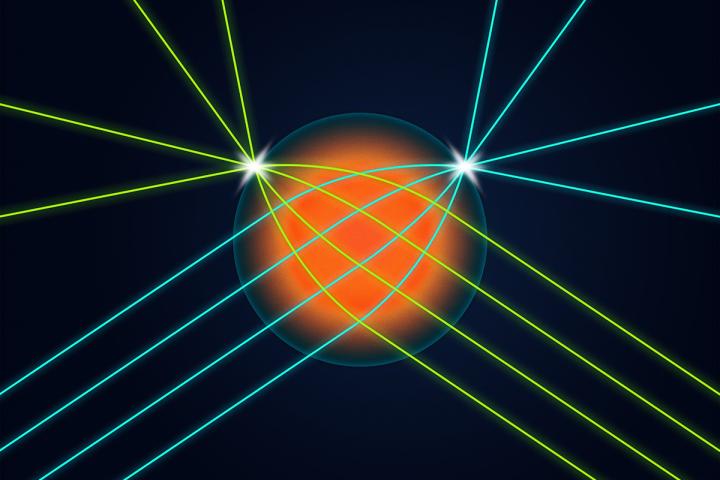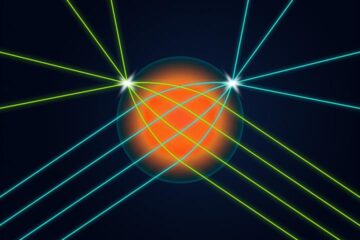 Researchers confront optics and data-transfer challenges with 3D-printed lens
Researchers have developed new 3D-printed microlenses with adjustable refractive indices – a property that gives them highly specialized light-focusing abilities. This advancement is poised to improve imaging, computing and communications…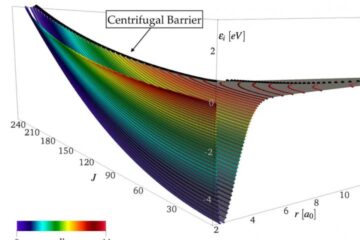 Research leads to better modeling of hypersonic flow
Hypersonic flight is conventionally referred to as the ability to fly at speeds significantly faster than the speed of sound and presents an extraordinary set of technical challenges. As an…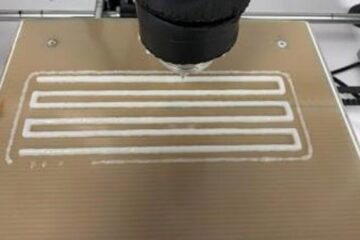 Researchers create ingredients to produce food by 3D printing
Food engineers in Brazil and France developed gels based on modified starch for use as "ink" to make foods and novel materials by additive manufacturing. It is already possible to…