Research shows aspirin therapy didn't work in almost half of stroke patients studied
Northwestern Memorial research shows an aspirin a day may not keep strokes away

Northwestern Memorial researchers have found that nearly half of patients who suffered a stroke or transient ischemic attack (TIA) after having been committed to aspirin therapy were "aspirin resistant," meaning the aspirin wasn't producing the antiplatelet (blood-thinning) effect needed to avoid these health threats. Aspirin resistance increased when patients had been taking baby (81 mg) or enteric coated aspirin.
"Previous studies conducted at Northwestern Memorial Hospital showed the majority of patients taking low-dose or coated aspirin are not getting the desired antiplatelet effect," explains Mark J. Alberts, M.D., director of the stroke program at Northwestern Memorial Hospital. "Now, we've taken our research one step further and shown that aspirin resistance does, in fact, correlate with clinical events. Many patients who are committed to taking aspirin each day are still having strokes or transient ischemic attacks." Dr. Alberts recently presented these findings at the 5th World Stroke Congress in Vancouver, Canada.
"This study is significant because it gets researchers one step closer to determining how we can maximize the effectiveness of aspirin," adds Dr. Alberts. "The long-term goal of this line of research is to determine if we can better tailor the type and strength of aspirin to maximize its effects as an anti-clotting agent, which may require routine testing of antiplatelet effects for individual patients.
"The message for patients is clear: do not rely on taking aspirin alone for reducing the risk of stroke. There are tried and true methods that have been shown to reduce the risk of stroke, which include controlling your blood pressure and diabetes, stopping smoking, eating right and exercising."
Northwestern Memorial investigators collected data on 59 patients who came to the hospital with a stroke or TIA. They studied the chronic aspirin users, requiring that patients had been taking aspirin for at least three days prior to admission. Antiplatelet effects of aspirin were measured at the time of admission using a machine about the size of a coffee maker — called a PFA 100 — which can quickly, easily and reliably measures platelet function in response to aspirin.
22 patients were taking a baby aspirin; 73% of this patient group had no antiplatelet effect
37 patients were taking an adult aspirin; 32% of this patient group had no antiplatelet effect
Information about aspirin formulation was only available for 29 patients.
18 patients were taking coated aspirin; 73% had no antiplatelet effect
11 patients were taking uncoated aspirin; 39% had no antiplatelet effect
This study indicates that adult aspirin produces more blood-thinning results than baby and/or enteric coated aspirin. Results from a prior study suggested that older women were more likely to experience aspirin resistance.
A stroke or "brain attack" occurs when blood circulation to the brain becomes interrupted. The most common type of stroke, ischemic stroke, occurs when an artery narrows or a blood clot blocks blood flow in an artery supplying the brain. A clot can form because of sluggish blood flow through a vessel narrowed by fatty deposits. The goal of aspirin is to thin the blood, thereby reducing the risk of blood clots.
Stroke is the third leading cause of death in the United States. Each year, approximately 750,000 patients have a stroke and 165,000 of them die. Increasing age is a major risk factor for stroke, so as the population ages, strokes become even more common.
Co-authors include: Deborah Bergman, NP, Mary Soeding, RN, Richard Bernstein, M.D., Glenn Ramsey, M.D., and Paul Lindholm, M.D.
All news from this category: Studies and Analyses
innovations-report maintains a wealth of in-depth studies and analyses from a variety of subject areas including business and finance, medicine and pharmacology, ecology and the environment, energy, communications and media, transportation, work, family and leisure.
Back to the Homepage
Latest posts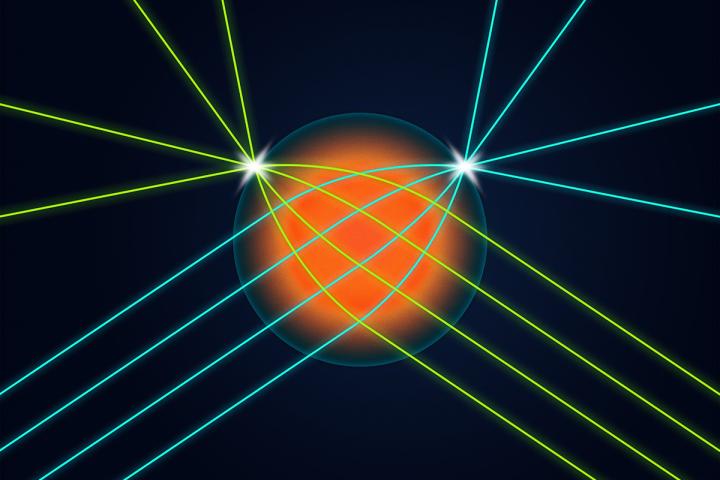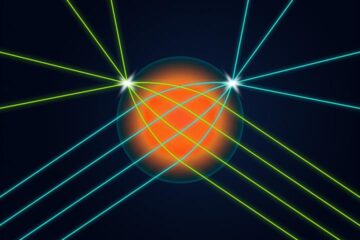 Researchers confront optics and data-transfer challenges with 3D-printed lens
Researchers have developed new 3D-printed microlenses with adjustable refractive indices – a property that gives them highly specialized light-focusing abilities. This advancement is poised to improve imaging, computing and communications…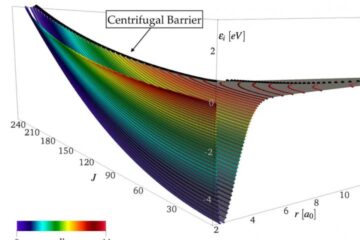 Research leads to better modeling of hypersonic flow
Hypersonic flight is conventionally referred to as the ability to fly at speeds significantly faster than the speed of sound and presents an extraordinary set of technical challenges. As an…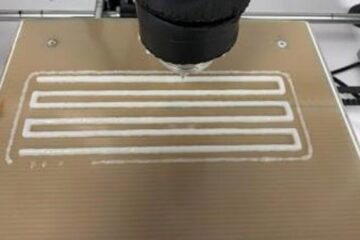 Researchers create ingredients to produce food by 3D printing
Food engineers in Brazil and France developed gels based on modified starch for use as "ink" to make foods and novel materials by additive manufacturing. It is already possible to…