$100,000 Grant Funds Further Study of Retinal Cell Transplantation
The University of Utah's John A. Moran Eye Center has received a $100,000 grant from the Stephen A. and Elaine Wynn Charitable Foundation to fund continued research into retinal cell transplantation. The research is expected to help set the stage for human clinical trials of treatments for a blinding eye disease known as Retinitis Pigmentosa (RP).
The funding will support the work of Raymond D. Lund, Ph.D., the Calvin S. and Janeal N. Hatch Presidential Endowed Chair and Professor of Ophthalmology and Visual Sciences at the University of Utah. Groundbreaking research published by Lund's group in 2002 demonstrated that vision could be preserved in rats born with vision loss similar to the human disease Retinitis Pigmentosa by transplanting healthy cells from human biopsies into their eyes.
"Our initial research showed, in essence, that rats who would have been blind without a transplant were able to discriminate patterns as well as rats with normal vision. Our idea to transplant new cells into the eye to sustain and nurture defective cells is a novel approach that has proven successful beyond expectations," said Lund.
Before attempting this type of research in humans, however, Lund says there are more questions that need to be answered. Specifically, new research funded by the Wynn Foundation will evaluate whether any safety issues emerge, how late in the animal's life transplantation can be effective, and how to translate the laboratory experience to the clinic.
"Once we're satisfied that all of our questions are answered we'll begin planning for limited human clinical trials," said Lund. He emphasizes that the trials will include a very small number of RP patients.
According to the Foundation Fighting Blindness (www.blindness.org), patients with RP often experience a ring of vision loss in their mid-periphery with small islands of vision in their very far periphery. Other patients report the sensation of tunnel vision, as though they see the world through a straw. Many RP patients retain a small degree of central vision throughout their life.
Since the opening of the John A. Moran Eye Center in 1993, the Stephen A. and Elaine Wynn Charitable Foundation has provided the center with nearly $500,000 in funding through grants. The Wynn family has also played an important role in fundraising for the center and Mr. Wynn sits on the center's Advisory Board.
"The goal of the foundation is to provide seed money to scientists and programs whose research is nearing human clinical trials. We've been especially impressed with Dr. Lund and his team of scientists because of the great sensitivity they've shown to patients suffering from blinding eye diseases. Dr. Lund recognizes that for patients and their families this type of research is a race toward treatment," according to Steven Dezii, a foundation trustee and spokesperson.
Alle Nachrichten aus der Kategorie: Studies and Analyses
innovations-report maintains a wealth of in-depth studies and analyses from a variety of subject areas including business and finance, medicine and pharmacology, ecology and the environment, energy, communications and media, transportation, work, family and leisure.
Zurück zur Startseite
Neueste Beiträge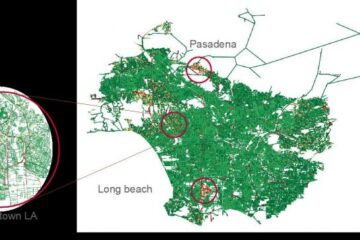 New machine learning tool tracks urban traffic congestion
UBER driver data helps track and potentially alleviate urban traffic congestion. A new machine learning algorithm is poised to help urban transportation analysts relieve bottlenecks and chokepoints that routinely snarl…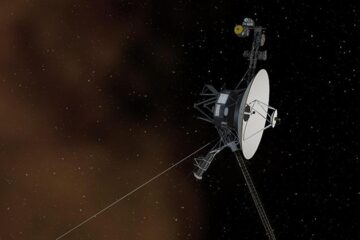 Voyager spacecraft detect new type of solar electron burst
Physicists report accelerated electrons linked with cosmic rays. More than 40 years since they launched, the Voyager spacecraft are still making discoveries. In a new study, a team of physicists…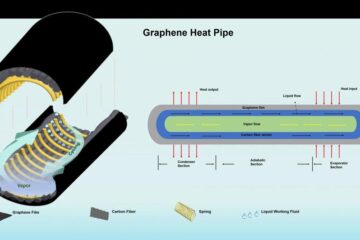 Cooling electronics efficiently with graphene-enhanced heat pipes
Researchers at Chalmers University of Technology, Sweden, have found that graphene-based heat pipes can help solve the problems of cooling electronics and power systems used in avionics, data centres, and…