Gladstone study finds no evidence of superinfection among highly exposed HIV+ couples
In a study of 33 HIV+ couples who engaged in frequent, unprotected sex, Gladstone Institute of Virology and Immunology researchers found no evidence of superinfection, the sequential acquisition of multiple HIV variants.
HIV is a highly mutable virus encompassing two quite different types around the world, HIV-1 and HIV-2. Within those types there are variations known as "subclades" that are typically subdivided further into genetically differentiated strains. The epidemic in the U.S. consists almost entirely of a single subclade, HIV-1B, while HIV epidemics in other parts of the world involve a mix of subclades. In the study, researchers investigated potential superinfection involving variations within HIV-1B. In 28 of the 33 couples, each participant was infected with a strain of HIV-1B that was genetically different than that of the person's partner, and the 28 couples were particularly relevant for these preliminary results.
The findings, presented at the XV International AIDS Conference in Bangkok on July 15, call into question the widely held perception that people with HIV-1 are highly susceptible to additional infection by HIV-1 variants that may be drug-resistant or more virulent, says lead investigator Robert Grant, MD, MPH, a Gladstone Institute of Virology and Immunology scientist. The study presentation was titled, "No superinfection among seroconcordant couples after well-defined exposure."
The ongoing investigation, known as the Positive Partners study, began in 2001 and will eventually involve up to 200 HIV-1-infected couples. It is designed to investigate the incidence of superinfection in the HIV+ population.
In addition to the couples cited in these preliminary findings, 30 individuals reporting multiple partners were included in the study. One of them, a participant who had recently developed HIV-1, presented with a highly divergent variation of the virus at a follow-up visit. "This one case demonstrates that people who have recently developed HIV-1 can harbor multiple viruses," notes Grant, who also holds appointment as assistant professor of medicine, at the University of California, San Francisco. "In contrast, superinfection has not appeared in people who have had the disease for many years, as our couples have."
The possibility that superinfection may be restricted to a short window period after the development of HIV has been suggested by experimental studies in non-human primates. In addition, a recent mathematical analysis demonstrated that superinfection restricted to a short window period after seroconversion could account for the high prevalence of recombinant and dual infections observed in some parts of the world. This analysis has just been published in the July 23, 2004, issue of AIDS, the journal of the International AIDS Society, as a paper titled "HIV-1 Superinfection and Viral Diversity," by Grant and investigators Kimber L. Gross and Travis C. Porco of the San Francisco Department of Public Health.
"Studies are warranted to better understand why superinfection among patients who have had HIV for a long time is rare," Grant explains. "The mechanisms preventing superinfection may include specific or non-specific anti-viral immune responses or viral interference. If there is indeed an immune response at play, it's reasonable to investigate the possibility of inducing that response with a vaccine that can be made available to high-risk HIV-negative individuals."
Couples in the Positive Partners study share a variety of characteristics: their infections predate their relationships with their current partners; they practice unprotected anal or vaginal sex with each other; and all live in the San Francisco Bay Area. The 30 singles reported unprotected intercourse with multiple HIV-positive partners. During the one-year course of participation in the study, all participants taken together reported a total of 3,725 episodes of unprotected intercourse with partners known to be HIV-positive.
One theme has become apparent to Grant over the course of the study. "It's clear that, to some degree, HIV-positive individuals prefer fellow HIV-positive partners, a phenomenon known as serosorting," he observes. "In this way, they avoid the risk of infecting HIV-negative partners."
The study was supported by grants from the UCSF AIDS Research Institute Breakthrough Fund, UCSF-Gladstone Centers for AIDS Research, Universitywide AIDS Research Program, Gladstone Institute of Virology and Immunology (GIVI), and Centers for Disease Control and Prevention. Continuing research through 2007 is funded by the National Institutes of Health.
The presentation was co-authored by Grant and J. Jeff McConnell, Annie Boutelle, Eric Hunt and Teri Liegler, all of GIVI; Rose Tsui of Blood Systems Research Institute (BRSI); and Belinda Herring and Eric Delwart of BSRI and University of California, San Francisco.
All news from this category: Studies and Analyses
innovations-report maintains a wealth of in-depth studies and analyses from a variety of subject areas including business and finance, medicine and pharmacology, ecology and the environment, energy, communications and media, transportation, work, family and leisure.
Back to the Homepage
Latest posts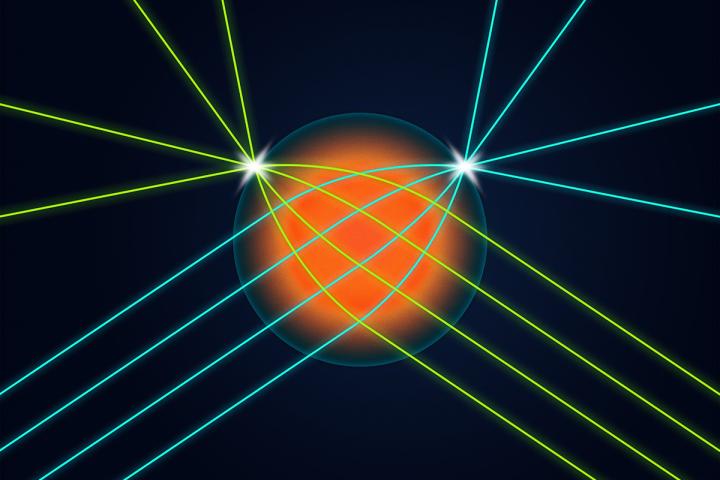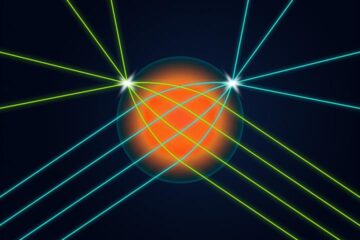 Researchers confront optics and data-transfer challenges with 3D-printed lens
Researchers have developed new 3D-printed microlenses with adjustable refractive indices – a property that gives them highly specialized light-focusing abilities. This advancement is poised to improve imaging, computing and communications…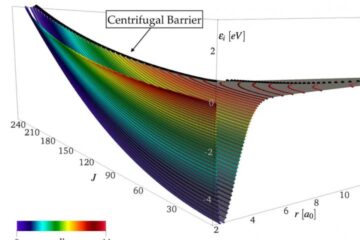 Research leads to better modeling of hypersonic flow
Hypersonic flight is conventionally referred to as the ability to fly at speeds significantly faster than the speed of sound and presents an extraordinary set of technical challenges. As an…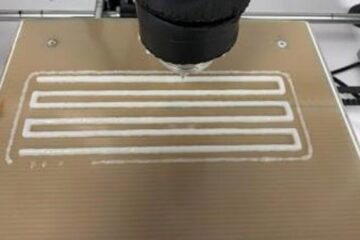 Researchers create ingredients to produce food by 3D printing
Food engineers in Brazil and France developed gels based on modified starch for use as "ink" to make foods and novel materials by additive manufacturing. It is already possible to…