Genital pain linked to increased pain sensitivity throughout the body
Study suggests women with vulvodynia process pain differently
Women who experience pain in the genital area have often been told it's all in their head. New research shows it may well be in the shins, arms and thumbs. Women with a condition called vulvodynia process pain differently, and these women are more sensitive to pain at other points in their body, researchers at the University of Michigan Health System found. Results of their study appear in the July issue of the journal Obstetrics and Gynecology.
The researchers tested 17 women with vulvodynia and 23 similar women without pain at 23 sites throughout the vulva and at the deltoid muscle, the shin and the thumbnail to assess pain tolerance. They found the women with vulvodynia had lower tolerance at all sites than the women without vulvodynia.
"Vulvodynia used to be considered a psychological problem or a sexual disorder, and was not treated as a medical problem. Now we know vulvodynia is likely a neuropathic disorder in which the nerves in the area are hypersensitive. We found women with vulvodynia were hypersensitive at the vulva, not only in areas that were clinically tender, but in surrounding areas as well, and at areas not thought to be tender at all – the deltoid, shins and thumb. This study shows there are neurological differences that are not psychosomatic," says study author Barbara D. Reed, M.D., professor of family medicine at the U-M Medical School.
Vulvodynia causes chronic and potentially severe pain at the outer genital region, or vulva. Currently, few doctors are familiar with vulvar pain disorders, and many women with intense pain are misdiagnosed for years with chronic yeast infections or psychological problems. Women with more mild pain or whose pain comes and goes often think some degree of pain in that area is normal and don't tell their doctors about it.
In this study, the researchers used a specially designed air-spring device that attaches to a cotton swab to apply a range of pressure to the vulva and nearby areas. This device, a vulvodolorimeter, was designed by the researchers for this study so that varying pressures could be applied at different angles. The Q-tip test used to diagnose vulvodynia did not cause pressure severe enough at the thighs for any woman to rate as painful, but the vulvodolorimeter allowed researchers to apply enough pressure to determine a pain threshold for most women.
The vulvodolorimeter's pressure started at 0 grams (just touching) and increased at intervals of 0.2 kilograms per second up to 1.5 kilograms. The pain threshold was when a participant first said the pressure was painful.
A similar test was used at the shin, the deltoid and the thumbnail – areas that are not typically trigger points or tender points used in diagnosing various pain syndromes. These neutral points have been shown in previous studies to accurately reflect a person's overall sensitivity to pressure pain. In these regions, pressure was increased 1 kilogram per second up to 10 kilograms. That kind of steady pressure, about 22 pounds, is about the equivalent of one and a half bowling balls resting on your thumb.
Pain thresholds for women with vulvodynia were significantly lower at all 23 sites throughout the vulvar region and at the thumb, deltoid and shin.
"The women with vulvodynia did not realize that their peripheral sensitivity was any different from other women. Only with the systematic testing of a number of pressures could we determine that they had significantly more sensitivity to pressure than did women without vulvodynia," Reed says, noting that this sensitivity did not seem to impact the women's lives.
Overall increased pain sensitivity has been linked to other pain syndromes such as tension headaches, temporomandibular disorder (TMJ) and low back pain, suggesting a generalized and central underlying cause. The researchers suggest the local irritation in vulvodynia may cause neurological changes that alter the body's central pain processing, resulting in hypersensitivity to pain throughout the body. Another possibility is that these women have widespread tenderness that predisposes them to vulvodynia.
The idea of a central cause of the pain suggests treatment should be aimed at the entire body, not just the vulvar region – for example, antidepressants, aerobic exercise or cognitive behavioral therapy.
The researchers have applied for a grant to further study sensory processing among women with vulvodynia, including their responses to heat or cold and their brain activity.
"This improved understanding of the neuropathic changes present in women with vulvodynia will allow us to better design studies to treat and manage this disorder," Reed says. "It will also provide women with vulvodynia the information they need to better understand what is happening in their nervous system, and to know that this is an authentic, treatable disorder."
Media Contact
Nicole Fawcett
EurekAlert!
Alle Nachrichten aus der Kategorie: Studies and Analyses
innovations-report maintains a wealth of in-depth studies and analyses from a variety of subject areas including business and finance, medicine and pharmacology, ecology and the environment, energy, communications and media, transportation, work, family and leisure.
Zurück zur Startseite
Neueste Beiträge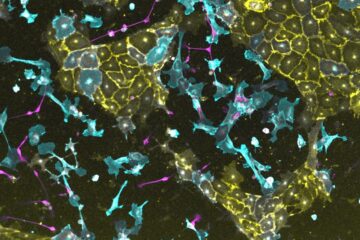 Customized programming of human stem cells
Induced pluripotent stem cells (iPS) have the potential to convert into a wide variety of cell types and tissues. However, the "recipes" for this conversion are often complicated and difficult…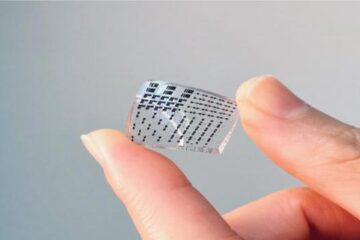 Electronic skin has a strong future stretching ahead
A material that mimics human skin in strength, stretchability and sensitivity could be used to collect biological data in real time. Electronic skin, or e-skin, may play an important role…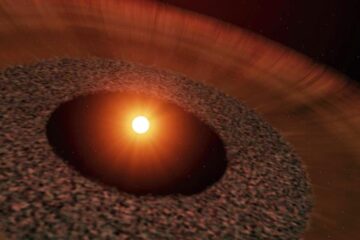 Fast-moving gas flowing away from young star caused by icy comet vaporisation
A unique stage of planetary system evolution has been imaged by astronomers, showing fast-moving carbon monoxide gas flowing away from a star system over 400 light years away, a discovery…