Making research careers more attractive: concrete steps leading to brain-gain results
In a knowledge-based economy, where new ideas and scientific knowledge are central to innovation and growth, investment in human resources in science & technology (S&T) is an essential factor to remain competitive. Europe is top of the class as the world's biggest 'S&T brain factory' with graduate numbers (2.14 million in 2000) above that of the US (2.07 million) and Japan (1.1 million). In fact, 26% of all graduates in Europe come from an S&T field in comparison with 21% in Japan and 17% in the US. In addition, the number of S&T graduates grew significantly faster in the EU during the 1990's than in the US & Japan. Keeping this pool of talent in Europe remains a challenge and innovative measures are being implemented at national and EU levels to enhance the attractiveness of research careers. But how trustworthy are claims that Europe is suffering from a "brain drain"?
Mobility trends: key facts
In 2001, more than 26.000 specialised workers entering the US were from the EU-15 and more than 7.300 from the Acceding countries. The number of Europeans who earn their doctorate in the US and choose to stay abroad is also high. Among the 15.000 EU-born US doctorate recipients who graduated from 1991 – 2000, some 11.000 reported plans to remain, while the Central & Eastern European figure was 70%.
Some see this as evidence of a worrying 'brain-drain'. Few would argue that the loss of highly-skilled researchers entering the most productive period of their careers is a good thing. Looking at these figures more closely, however, we can see that absolute numbers are quite small when compared with the 40 million tertiary educated EU citizens.
Based on 1999 figures, the EU contingent of non-US born S&T workers in America was barely 10% with EFTA, Acceding and Candidate countries making up a further 4%. On top of this, often quoted studies can focus disproportionately on researchers' intentions and not the actual numbers staying on, returning home, or taking up employment elsewhere in the EU. In fact, US immigration statistics show that only 7 – 8% of incoming S&T workers are from Europe, while there are no reliable figures on return flows.
The flow of highly skilled Europeans to countries like the US, Canada and Australia has also to be seen as part of Europe's social and political past and present, and more than likely also its future.
Between 1946 and 1965, for instance, an estimated 372.000 professionals, scientists and technicians immigrated to the US while the change in the political landscape in Eastern Europe in the 1980s and 1990s brought about significant East-West migration. Compared with today's trends, it could even be argued that a 'brain gain' is taking place for Europe.
Drain or gain for Europe?
Researchers' mobility within Europe reflects long-held national trends and predominantly takes place between Member States (50% of total S&T students). Percentages of 'foreign' participation in domestic third level student populations range from 15% in the UK to 11% in Belgium and 1.4% in Italy. Again, there are historical variations to contend with. For instance, the UK and Germany attract flows from Asia and Oceania; Belgium, France and the Netherlands from Africa; Ireland from the USA; and Spain from Latin America.
Secondly, researchers' mobility is not necessarily a 'loss' with the individual often gaining important career and personal development in multi-cultural environments. Today's migration patterns have an expanded rationale, influenced by R&D related circumstances. This typically includes global scientific networking, higher qualifications, additional specialisations and endowments increasingly designed to beat the competition in filling domestic R&D posts. At the same time, flows of highly skilled researchers, scientists and engineers are enhanced through improved social, political and technical conditions.
The most important aspects keeping EU-born researchers abroad are work quality, broader scope in position and access to leading technologies, while commitment to R&D funding, the reputation of the host organisation/employer, the presence of other research institutions and salary/job benefits also play a key role.
Post 9/11 security measures are making it more difficult to take up employment in the US, whereas the EU is creating a more flexible visa system. Reintegration initiatives by EU countries, particularly in America, are trying to establish networks with researchers to attract them back. In the same vein, the EU's Marie Curie Actions are trying to encourage greater US participation in EU projects by, for example, bringing US students to Europe. In this way, 10.7% of the latest Marie Curie incoming fellowships coming to Europe will be held by American citizens.
The alarmist proportions of 'brain-drain' are not borne out in fact. The most recent studies undertaken by the Universities of Kassel and Maastricht in late 2003 indicate that numbers leaving for the US are decreasing. Accession Country researchers, for example, are actually returning back to benefit from EU opportunities.
New EU and national measures aimed at assisting researchers in their career choices are focussing on three axes: life-long mobility opportunities, researchers from third countries as well as the return and reintegration of EU-born researchers. Several member states are now offering lower taxation regimes to foster new research 'start-ups', while countries like Finland, Italy and Poland are financing networking systems to keep the communication channel open with own-country researchers abroad. The EU is also conducting a feasibility study on operating a similar approach at pan-European level. Differences in classifying researchers in national systems (as workers, as students etc), are being standardised meaning that more reliable data on the flow of incoming and outgoing researchers will be available in future.
Networking and informal contacts as sources of key information may have greater ability to draw foreign researchers than previously thought. A new Mobility Web Portal with over 3000 active links on job opportunities, assistance on administrative and legal issues when moving abroad etc. is just one of many new steps being taken to help market the European Research Area as a challenging and rewarding place to work. The first European Network of Mobility Centers, launched in Paris 30th June, 2004, will initially include 200 centres located in 33 countries.
Media Contact
Fabio Fabbi
EU Commission
Alle Nachrichten aus der Kategorie: Studies and Analyses
innovations-report maintains a wealth of in-depth studies and analyses from a variety of subject areas including business and finance, medicine and pharmacology, ecology and the environment, energy, communications and media, transportation, work, family and leisure.
Zurück zur Startseite
Neueste Beiträge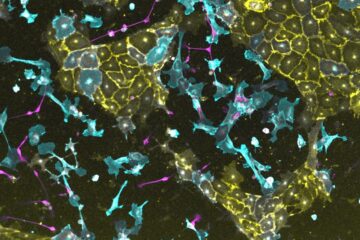 Customized programming of human stem cells
Induced pluripotent stem cells (iPS) have the potential to convert into a wide variety of cell types and tissues. However, the "recipes" for this conversion are often complicated and difficult…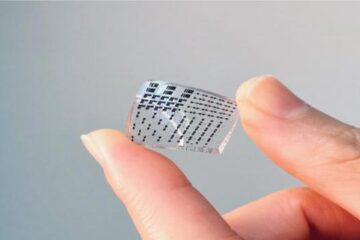 Electronic skin has a strong future stretching ahead
A material that mimics human skin in strength, stretchability and sensitivity could be used to collect biological data in real time. Electronic skin, or e-skin, may play an important role…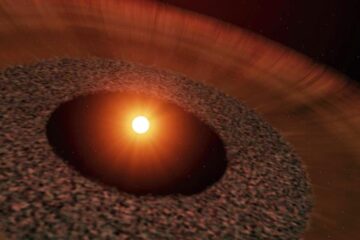 Fast-moving gas flowing away from young star caused by icy comet vaporisation
A unique stage of planetary system evolution has been imaged by astronomers, showing fast-moving carbon monoxide gas flowing away from a star system over 400 light years away, a discovery…