Genetic Basis For Metabolic Diseases Detected
Oxford geneticists have closed in on the genetic basis for risk factors of metabolic diseases such as hypertension, obesity and diabetes.
Studying 1,300 patients and healthy volunteers from over 400 families across Oxfordshire, the research team located several variations in the DNA sequence of the lipid phosphate SHIP2 gene which are associated with an increased risk for a cluster of common and increasingly frequent disorders, referred to as the 'metabolic syndrome' or 'Syndrome X'. Syndrome X, whose genetic basis is as yet unexplained, includes obesity, hypertension, type 2 diabetes and dyslipidaemia, and is a common risk factor for cardiovascular disease and atherosclerosis.
SHIP2 is a key cellular regulator of the biological effects of the hormone insulin which lowers the levels of blood sugar. Reduced insulin action, also called insulin resistance, is the common feature of the pathological components of the Syndrome X.
Dr Dominique Gauguier, Wellcome Senior Research Fellow at the Wellcome Trust Centre for Human Genetics at Oxford University, and his team identified 50 sequence variants in SHIP2 which were used to test their possible association with the different disease components of the Syndrome X diagnosed in the patients.
Dr Gauguier said: 'Epidemiological studies find that obesity, hypertension and type 2 diabetes are frequently associated, but we do not understand the exact causal relationships between these diseases, though environmental factors, for example diet and lifestyle, certainly play an important role. 'Genetic studies have generally looked at these diseases independently. Our recent findings, which are among the first demonstrations of an association between gene sequence variants and the disease components of the Syndrome X, emphasise the need of extensive and accurate biological information in patients for tackling the genetics of metabolic disorders.'
'Another original feature of our research is that we have actually been able to translate our previous studies in a rat model of the Syndrome X, which carries a functional mutation in SHIP2, to human genetics.
'The next step is now to attempt a replication of our results in other large groups of patients characterised for features of the metabolic syndrome. Six research groups around the world are currently helping us do that.
'If we are correct, we may have found a tool for screening patients to see whether they are at increased risk of developing diabetes, hypertension, obesity or cardio-vascular disease. Our findings may have great potential for the prevention of metabolic disorders and, in predicting disease onset, may provide an opportunity for early intervention through changes in diet and lifestyle in people carrying the sequence variants in SHIP2.'
All news from this category: Studies and Analyses
innovations-report maintains a wealth of in-depth studies and analyses from a variety of subject areas including business and finance, medicine and pharmacology, ecology and the environment, energy, communications and media, transportation, work, family and leisure.
Back to the Homepage
Latest posts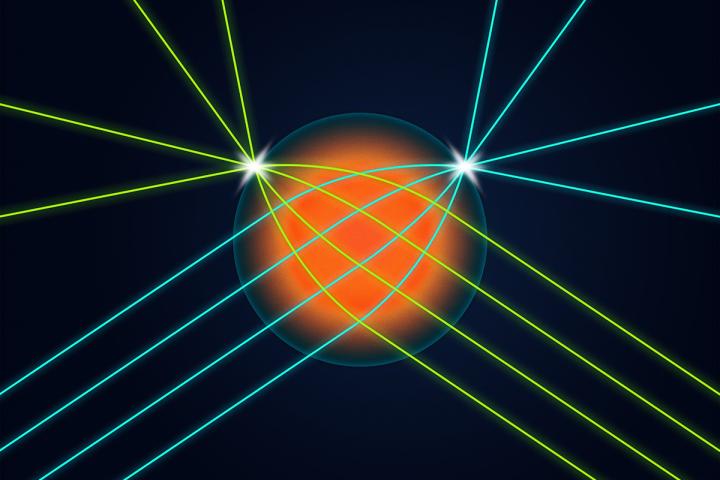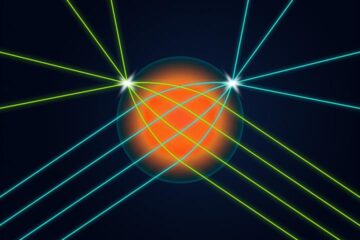 Researchers confront optics and data-transfer challenges with 3D-printed lens
Researchers have developed new 3D-printed microlenses with adjustable refractive indices – a property that gives them highly specialized light-focusing abilities. This advancement is poised to improve imaging, computing and communications…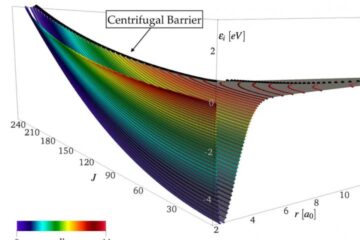 Research leads to better modeling of hypersonic flow
Hypersonic flight is conventionally referred to as the ability to fly at speeds significantly faster than the speed of sound and presents an extraordinary set of technical challenges. As an…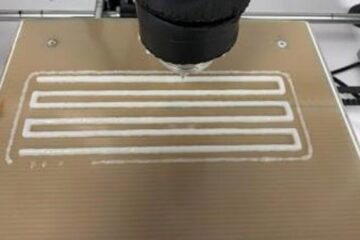 Researchers create ingredients to produce food by 3D printing
Food engineers in Brazil and France developed gels based on modified starch for use as "ink" to make foods and novel materials by additive manufacturing. It is already possible to…