Patients with Head and Neck Cancer Disabled by Cancer Treatment
More than half of head and neck cancer patients surveyed were disabled by their cancer or by cancer treatment, according to an article in the June issue of The Archives of Otolaryngology – Head & Neck Surgery, one of the JAMA/Archives journals.
According to information in the article, more than 40,000 new cases of head and neck cancer are diagnosed annually in the United States, with 12,000 deaths each year. Patients with head and neck cancer often experience problems with eating and communicating, have pain, and have poor emotional well being and general functional status.
Joseph C. Taylor, M.D., of the University of Michigan, Ann Arbor, and colleagues studied 384 patients (89 percent male, 88 percent white) who were working prior to their diagnosis of head and neck cancer. Most patients (70 percent) had stage III or stage IV disease (advanced stages of cancer). Most patients (84 percent) had radiation treatment, and 58 percent had a neck dissection (neck surgery).
Of the 384 patients, 52 percent (n=201) were disabled by their cancer treatment. The researchers found that patients who underwent chemotherapy were 3.4 times as likely to be disabled, and patients who underwent neck dissection surgery were 2.3 times as likely to be disabled.
"More than half of the patients in this study were disabled by their head and neck cancer or treatment," the authors write. "Patients with head and neck cancer who have undergone chemotherapy or neck dissection or have high pain scores are at increased risk for disability from their cancer or their treatment. Efforts to prevent (if possible), better assess, and treat pain and other adverse effects of head and neck cancer treatments may also have the potential to reduce patient disability," the researchers conclude.
All news from this category: Studies and Analyses
innovations-report maintains a wealth of in-depth studies and analyses from a variety of subject areas including business and finance, medicine and pharmacology, ecology and the environment, energy, communications and media, transportation, work, family and leisure.
Back to the Homepage
Latest posts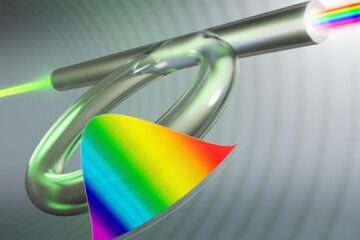 Novel chirped pulses defy 'conventional wisdom'
University of Rochester researchers describe first highly chirped pulses created by a using a spectral filter in a Kerr resonator. The 2018 Nobel Prize in Physics was shared by researchers…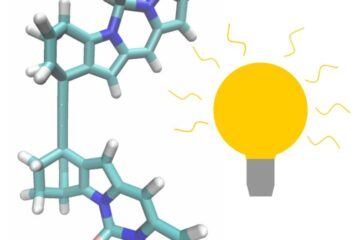 Scientists design superfast molecular motor
Light-driven molecular motors have been around for over twenty years. These motors typically take microseconds to nanoseconds for one revolution. Thomas Jansen, associate professor of physics at the University of…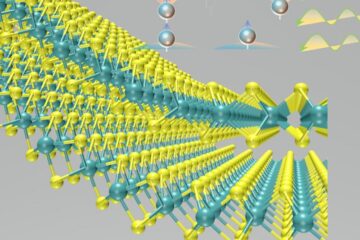 Changing a 2D material's symmetry can unlock its promise
Jian Shi Research Group engineers material into promising optoelectronic. Optoelectronic materials that are capable of converting the energy of light into electricity, and electricity into light, have promising applications as…