Can dogs anticipate seizures in children with epilepsy?
In this study of 45 families by the Division of Pediatric Neurology, Alberta Children's Hospital, about 40 percent reported seizure-specific reaction from their dogs, and about 15 percent of the dogs overall showed the ability to anticipate a seizure among the children they lived with. Children in the study ranged in age from 6.8 years to 17.5 years. The most common response behavior was licking, often of the face, followed by decreased motor activity, "protective" behavior without aggression, and whimpering.
Breeds of the seizure-alerting dogs included Golden Retriever, Standard Poodle, German Shepard, Akita, Rough Collie, Rottweiler, Cairn Terrier, Great Pyranees, and a mixed breed.
The study includes some specific examples of alerting behaviors: A Sheltie-Spitz cross would forcibly sit on her toddler and not allow her to stand prior to a drop attack. An Akita would push her young girl away from the stairs 15 minutes before a convulsion.
Alle Nachrichten aus der Kategorie: Studies and Analyses
innovations-report maintains a wealth of in-depth studies and analyses from a variety of subject areas including business and finance, medicine and pharmacology, ecology and the environment, energy, communications and media, transportation, work, family and leisure.
Zurück zur Startseite
Neueste Beiträge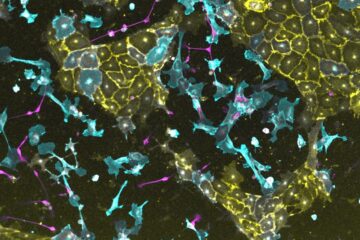 Customized programming of human stem cells
Induced pluripotent stem cells (iPS) have the potential to convert into a wide variety of cell types and tissues. However, the "recipes" for this conversion are often complicated and difficult…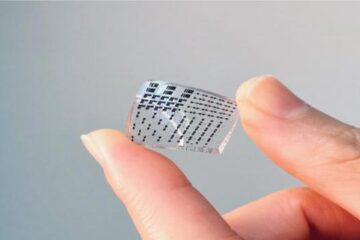 Electronic skin has a strong future stretching ahead
A material that mimics human skin in strength, stretchability and sensitivity could be used to collect biological data in real time. Electronic skin, or e-skin, may play an important role…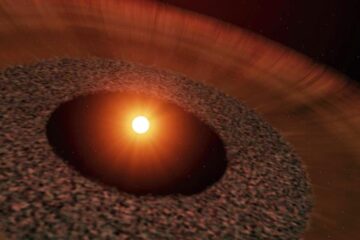 Fast-moving gas flowing away from young star caused by icy comet vaporisation
A unique stage of planetary system evolution has been imaged by astronomers, showing fast-moving carbon monoxide gas flowing away from a star system over 400 light years away, a discovery…