National Science Foundation Releases "Women, Minorities, And Persons With Disabilities In Science And Engineering 2004"
According to a new report, Asian/Pacific Islanders living in the United States earn more science or engineering (S&E) bachelor's degrees than whites earn, relative to their college-age (20-24 year old) peers. Meanwhile, data on blacks, Hispanics, and American Indian/Alaska Natives show steady, although small, increases in the number of S&E bachelor's degrees earned during the same period.
The new, online report, Women, Minorities, and Persons with Disabilities in Science and Engineering 2004, will allow users to more easily search for data and presentation viewgraphs by education level, employment, and population group. In addition, data for different sections of the web-based report will be updated as new data become available.
Like its predecessors, the 2004 report continues to show differences in the participation of men, women, racial/ethnic groups, and persons with disabilities in both education and employment in scientific and engineering (S&E) fields.
Since 1997, for example, the number of associate and bachelor's degrees in computer sciences has risen steeply. However, the number of bachelor's degrees in computer sciences awarded to women dropped from 37 percent in 1985 to 28 percent in 2001.
Women now constitute 41 percent of all S&E graduate students, ranging from a high of 74 percent in psychology to a low of 20 percent in engineering. Almost 70 percent of Asian/Pacific Islander S&E graduate students selected engineering, computer sciences, and biological sciences. In contrast, about one-third of blacks, Hispanics, and American Indian/Alaska Natives and 42 percent of white S&E graduate students selected those fields. Similar percentages of graduate students with and without disabilities enrolled in the broad fields of engineering/computer sciences/mathematics and life/physical sciences, while a higher percentage of students with disabilities than without enrolled in social and behavioral sciences.
In employment, the report shows that wives with S&E doctorates are more likely than counterpart husbands to face the challenges of a dual-career household. More wives with doctorates have a spouse employed full time, and more males than females have a spouse not employed. These findings correspond with those in the recent NSF report, "Gender Differences in the Careers of Academic Scientists and Engineers," which can be found at http://www.nsf.gov/sbe/srs/nsf04323/start.htm.
The report draws from NSF and other data sources, and provides links to the sources for all data and for further information about specific topics. The website for the report is http://www.nsf.gov/sbe/srs/wmpd/start.htm.
This biennial report from the National Science Foundation (NSF) is mandated by the Science and Engineering Equal Opportunities Act (Public Law 96-516).
All news from this category: Studies and Analyses
innovations-report maintains a wealth of in-depth studies and analyses from a variety of subject areas including business and finance, medicine and pharmacology, ecology and the environment, energy, communications and media, transportation, work, family and leisure.
Back to the Homepage
Latest posts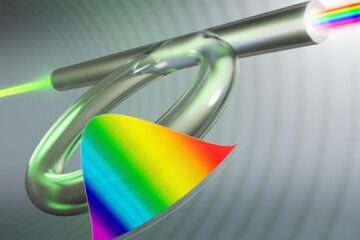 Novel chirped pulses defy 'conventional wisdom'
University of Rochester researchers describe first highly chirped pulses created by a using a spectral filter in a Kerr resonator. The 2018 Nobel Prize in Physics was shared by researchers…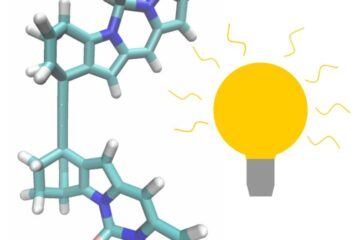 Scientists design superfast molecular motor
Light-driven molecular motors have been around for over twenty years. These motors typically take microseconds to nanoseconds for one revolution. Thomas Jansen, associate professor of physics at the University of…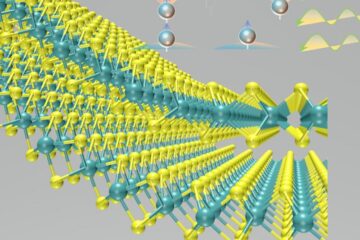 Changing a 2D material's symmetry can unlock its promise
Jian Shi Research Group engineers material into promising optoelectronic. Optoelectronic materials that are capable of converting the energy of light into electricity, and electricity into light, have promising applications as…