3D Technology Pinpoints Origins of Irregular Heart Beats, Improving Patient Treatment
The findings of a new study published in the Journal of Cardiovascular Electrophysiology demonstrate that the use of high resolution imaging can greatly aid physicians who are treating patients suffering from a particular type of irregular heart beat.
The study, conducted at the Taipei Veterans General Hospital in Taipei, Taiwan, provides insight into the mechanism of atrial flutter, a common heart rhythm disturbance that circulates around the atria, or top chambers of the human heart. Three-dimensional illustrations of the electrical pathways in 26 patients with atrial flutter documented multiple patterns of abnormal contractions through the heart, contractions that could have been missed by more conventional diagnostic methods.
"We were able to show that 3D mapping in our patients uncovered additional abnormal electrical circuits," says Dr. Ching-Tai Tai, author of the published article. "These were subsequently eliminated using radiofrequency heat energy delivered through a catheter in the heart to destroy a critical part of the atrial tissue that was causing the irregular beats and cure the patients."
According to JCE Editor-in-Chief, Eric N. Prystowsky, atrial flutter is a problem cardiologists deal with very often. "Atrial flutter is a common disorder that can occur in patients with heart disease, but more commonly in those with conditions such as coronary artery disease and hypertension, and in patients who have had cardiac surgery. A better understanding of the mechanisms of atrial flutter and how to map the disorder in humans will lead to improved cure rates."
Media wishing to receive a pdf of this article please contact medicalnews@bos.blackwellpublishing.net.
About the Author
Dr. Ching-Tai Tai received his M.D. from the National Yang-Ming University School of Medicine in Taipei, Taiwan in 1990 where he now serves as a professor of medicine. He is also currently a staff physician in the Division of Cardiology, Department of Medicine at the Taipei Veterans General Hospital, Taiwan, R.O.C.
About the Journal of Cardiovascular Electrophysiology
The Journal of Cardiovascular Electrophysiology (JCE) keeps its readership well informed of the latest developments in the study and management of arrhythmic disorders. Edited by Eric N. Prystowsky, M.D., and a distinguished international editorial board, JCE is the leading journal devoted to the study of the electrophysiology of the heart and blood vessels.
Media Contact
Sharon Agsalda
Blackwell Publishing Ltd.
All news from this category: Studies and Analyses
innovations-report maintains a wealth of in-depth studies and analyses from a variety of subject areas including business and finance, medicine and pharmacology, ecology and the environment, energy, communications and media, transportation, work, family and leisure.
Back to the Homepage
Latest posts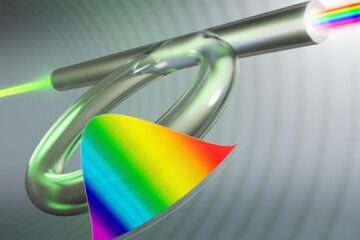 Novel chirped pulses defy 'conventional wisdom'
University of Rochester researchers describe first highly chirped pulses created by a using a spectral filter in a Kerr resonator. The 2018 Nobel Prize in Physics was shared by researchers…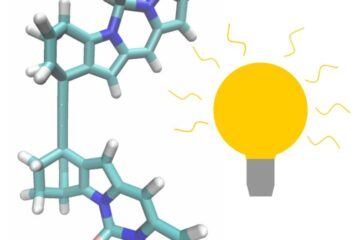 Scientists design superfast molecular motor
Light-driven molecular motors have been around for over twenty years. These motors typically take microseconds to nanoseconds for one revolution. Thomas Jansen, associate professor of physics at the University of…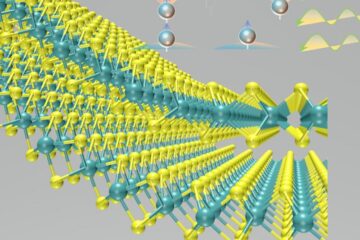 Changing a 2D material's symmetry can unlock its promise
Jian Shi Research Group engineers material into promising optoelectronic. Optoelectronic materials that are capable of converting the energy of light into electricity, and electricity into light, have promising applications as…