More women engineering graduates, but they still face poor employment prospects
Latest Eurostat data show that although women are still significantly under-represented in scientific and engineering disciplines, the numbers of female graduates in these fields have increased over the last few years. The new figures on "Women, science and technology: Measuring recent progress towards gender equality" provide continuing evidence of a narrowing of the gender gap for graduates in "hard sciences", especially in engineering. From 1998-2001, the numbers of graduates in engineering and related subjects increased by 8% to 340,000, but this increase was far more marked for women – 31%. In fact, although women only represent just over 20% of engineering graduates, they accounted for 56.5% of the increase during this period in the EU-15 countries, and for 35.6% in the EU-25. However, this positive trend is not reflected in science and engineering employment where the current 69% share of men is set to increase even further.
"This means that efforts to increase the female workforce in science and technology have led to some initial progress", said European Research Commissioner Philippe Busquin. "But now, governments, universities and especially industry must take steps to ensure that this will actually translate into increased employment of women researchers, especially in the natural sciences and engineering. To foster this human resource potential, science and engineering need to become more attractive and accommodating workplaces for women."
A positive trend in education
From 1998 to 2001, a growing number of women and men graduated in science, maths and computing (+25.2%) as well as in engineering (+8.3%). Although women only account for 20% of PhD graduates in engineering, their number is growing rapidly. In 2001 alone, Europe's employment market gained some 84,000 newly-qualified women engineers, compared to 380,000 male graduates.
What prospects for these highly-qualified women?
According to current trends, women are more likely than men to opt for non-research occupations after graduation. The surge of women engineers does not seem to be having any impact upon their representation in scientific and engineering jobs where the gender gap is actually widening. In these fields the number of men increased by 4.9% from 1998 to 2002, whereas the increase was only 4.2% for women, who are already a minority (31%).
In R&D employment, women account for a greater proportion of technician jobs than they do for research posts. Furthermore, there is an emerging pattern whereby women tend to be concentrated in poorly-funded areas and most men researchers in the better-funded areas. This has an adverse impact on transparency and democracy in Europe's scientific governance and the required infrastructure changes to meet the Lisbon objectives to turn Europe into the most competitive knowledge-based economy in the world.
The Eurostat "Statistics in Focus" entitled "Women, science and technology: Measuring recent progress towards gender equality" is downloadable.
Media Contact
Fabio Fabbi
EU Commission
All news from this category: Studies and Analyses
innovations-report maintains a wealth of in-depth studies and analyses from a variety of subject areas including business and finance, medicine and pharmacology, ecology and the environment, energy, communications and media, transportation, work, family and leisure.
Back to the Homepage
Latest posts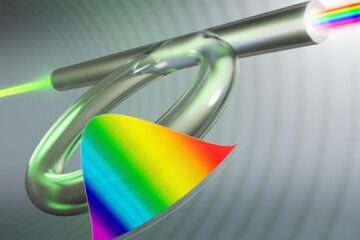 Novel chirped pulses defy 'conventional wisdom'
University of Rochester researchers describe first highly chirped pulses created by a using a spectral filter in a Kerr resonator. The 2018 Nobel Prize in Physics was shared by researchers…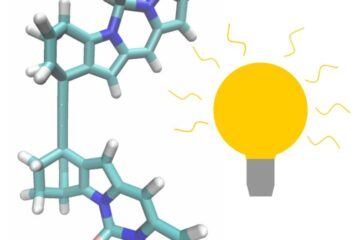 Scientists design superfast molecular motor
Light-driven molecular motors have been around for over twenty years. These motors typically take microseconds to nanoseconds for one revolution. Thomas Jansen, associate professor of physics at the University of…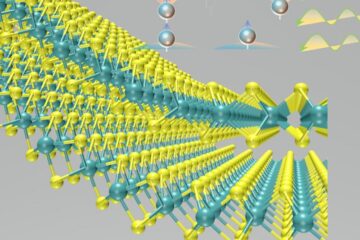 Changing a 2D material's symmetry can unlock its promise
Jian Shi Research Group engineers material into promising optoelectronic. Optoelectronic materials that are capable of converting the energy of light into electricity, and electricity into light, have promising applications as…