UK study shows substantial reduction in stroke over past 20 years
Results of a study in this week's issue of THE LANCET highlight how improved treatment and management of risk factors have reduced the incidence of stroke by 40% in a region of the UK over the past 20 years.
Stroke is the second largest cause of death worldwide, the largest cause of long-term neurological disability, and the single most costly condition for the UK National Health Service and social services. The rise in the elderly population would be expected to increase the incidence of age-related illness and disability, including stroke. However, improvements in medical and surgical stroke prevention could off-set this anticipated increase in stroke.
Peter Rothwell from the Radcliffe Infirmary, Oxford, UK and colleagues assessed the changes in stroke and transient ischaemic attack rates in two studies in Oxfordshire, the Oxford Community Stroke Project (OCSP), 1981-84, and the Oxford Vascular Study (OXVASC), 2002-04.
The population aged 75 years or older increased by a third over the 20 years between the two studies. However, age-adjusted occurrence of first stroke was reduced by around 30% in the OXVASC study compared with the expected incidence based on data from the OCSP study. For major disabling or fatal stroke the reduction was 40%. This reduction was associated with increased use of blood-pressure lowering and cholesterol-lowering drugs, and associated substantial reductions in blood pressure, cholesterol, and other risk factors.
Dr Rothwell comments: "Although we cannot prove conclusively that the major fall in stroke incidence is a direct result of the measured increase in use of preventive medication, a causal link is highly likely. There remains significant under-treatment of individuals at risk of stroke in the community and so further major reductions in stroke incidence should be possible." (Quote by e-mail, does not appear in published paper).
In an accompanying Commentary (p 1920), Valery Feigin and Stephen Vander Hoorn (University of Auckland, New Zealand) conclude ' Rothwell and colleagues' state-of-the-art study makes an important contribution to knowledge about stroke epidemiology.'
All latest news from the category: Studies and Analyses
innovations-report maintains a wealth of in-depth studies and analyses from a variety of subject areas including business and finance, medicine and pharmacology, ecology and the environment, energy, communications and media, transportation, work, family and leisure.
Back to home
Newest articles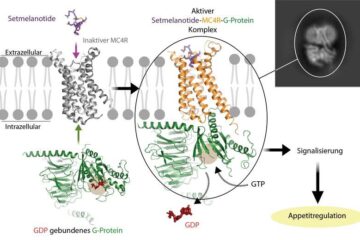 Hungry or full: It comes down to the atomic details
Insight into the molecular structure of an appetite-regulating cell receptor A protein – measuring just a few nanometers in size – acts as a molecular switch with a crucial role…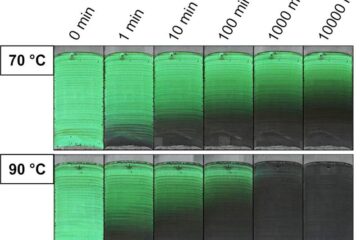 Artificial opals measure temperature and time
Researchers in Bayreuth discover novel sensors. Due to their iridescent colors, opals have been considered particularly precious gemstones since antiquity. The way these stones shimmer is caused by their nanostructures….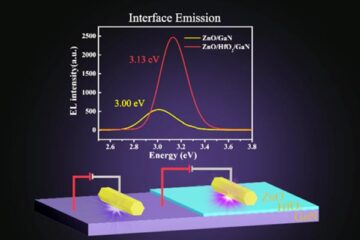 Ultrathin electronic barrier layer to control interface luminescence
In a new publication from Opto-Electronic Advances; DOI 10.29026/oea.2021.200064, Researchers led by Professor Xu Chunxiang, Southeast University, Nanjing, China discuss nano-buffer controlled electron tunneling to regulate heterojunctional interface emission. Light emitting…