Lactation program increases rate of breast feeding
A lactation program targeting mothers of very low birth weight babies (VLBWB) can be successful in raising the rate of breast-feeding among this group
Mother's milk is well documented to be the optimal source of nutrition for newborn babies; however, mothers of very low birth weight (VLBW) babies (those who weigh less than 1500 grams — approximately 3.3 pounds) are among the least likely groups to initiate and sustain lactation.
Now, a study published in the Journal of Obstetrics, Gynecologic and Neonatal Nursing shows that a lactation program targeting mothers of very low birth weight babies (VLBWB) can be successful in raising the rate of breast-feeding among this group.
The Mother's Milk Club at Rush University Medical Center in Chicago is a lactation program that helps mothers whose children are cared for in the Rush neonatal intensive care unit (NICU). All mothers have access to the support and educational components in the program, and special services have been implemented to address the unique needs of low-income women with VLBW infants. Additionally, the women are invited to return to weekly luncheon meetings for continued lactation assistance after they are discharged from the hospital.
Very little data exists on the breast-feeding rates of women with VLBW infants. Most studies do not distinguish these women from mothers of low birth weight babies (those who are less than 2500 grams — approximately 5.5 lbs). According to the study's lead investigator, Paula Meier, DNSc, director for Clinical Research and Lactation at Rush University Medical Center, VLBW infants are born disproportionately to low income or African American women. Both groups are much less likely to breast feed than Caucasian mothers or those with higher incomes.
The goal of the study was to examine the effectiveness of the Rush Mother's Milk Club by comparing it with the target goal of 75 percent of all new mothers breastfeeding as set by the U.S. Department of Health and Human Services Healthy People 2010 report.
Meier analyzed records of 207 VLBW infants and their mothers. Following birth, the infants spent time in the Rush Neonatal Intensive Care Unit during a 24-month period between 1997 and 1998. Of these 207 women, 44. 9 percent were African American; 35.7 percent were Caucasian; 17.9 percent were Latina; and 1.4 percent were Asian American. Of these eligible mothers, 151 or 73 percent initiated breast-feeding in the NICU.
Meier's report shows the Rush Mother's Milk Club produced higher rates of breast- feeding than the national average, which includes mothers of healthy babies who do not have risk factors for establishing and maintaining lactation. National data from 1998 showed that only 64 percent of all mothers breast-fed immediately after giving birth.
"I think this study shows that if you design a program that seeks to educate new mothers of very low birth weight babies about the importance of their milk in helping with optimal growth and health, you can show success with initiating and sustaining lactation," Meier said. She pointed out that programs targeting an inner city population of mothers with VLBW infants must take into account other factors that might prohibit them from providing milk for their VLBW infants.
"Our program, for instance, uses a taxi service that allows women without cars to come to the hospital to participate in the Friday luncheons," she said. Additionally, Meier has recruited and trained five breast-feeding peer counselors to help the new mothers with breast-feeding. All five had infants in the Rush NICU and participated in a five-day certification course offered by La Leche League.
"Mother's milk is protective against many costly and handicapping conditions for these vulnerable babies, potentially saving hundreds of thousands of dollars in hospital costs for just pennies a day," said Meier. "For example, our rate for necrotizing enterocolitis (an inflammation of the bowels) is only 4% in babies under 1000g, (approximately 2.2 pounds) which is markedly lower than that for the US in general (10-12%). We attribute this to the fact that nearly 100% of our babies in this weight group receive their mothers' milk," said Meier.
Meier pointed out that the average case of necrotizing enterocolitis costs $74,000 to treat and adds 22 days to the hospital stay, jeopardizing the health of the infant and creating unnecessary trauma among new parents.
Alle Nachrichten aus der Kategorie: Studies and Analyses
innovations-report maintains a wealth of in-depth studies and analyses from a variety of subject areas including business and finance, medicine and pharmacology, ecology and the environment, energy, communications and media, transportation, work, family and leisure.
Zurück zur Startseite
Neueste Beiträge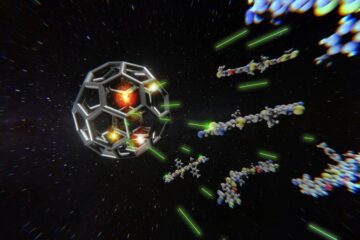 A question of affinity: How to design organic solar cell materials
A collaboration of scientists from the Max Planck Institute for Polymer Research (MPI-P) in Germany and the King Abdullah University of Science and Technology (KAUST) in Saudi Arabia have recently…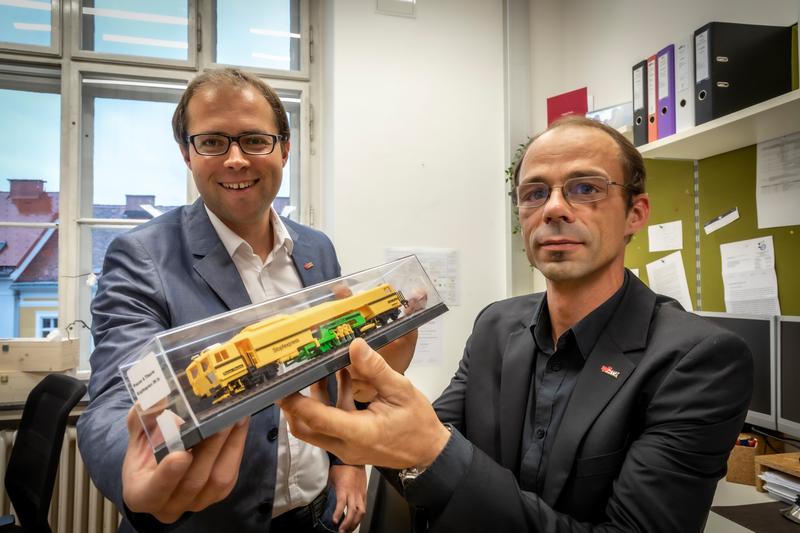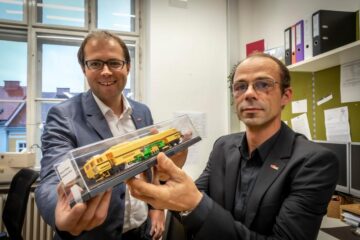 Intelligent maintenance: improved maintenance management for track
TU Graz algorithm-based method provides a basis for decisions on the correct amount of tamping measures on tracks, thus reducing their life-cycle costs by up to 20 per cent. Train…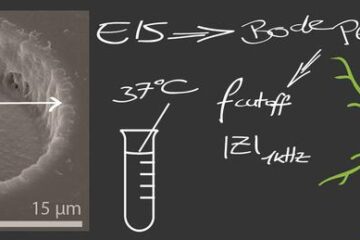 Performance test for neural interfaces
Freiburg researchers develop guidelines to standardize analysis of electrodes How can scientists measure and define the performance of neural electrodes if there are no uniform standards? Freiburg microsystems engineer Dr….