Study examines why new lung cancer treatment is effective for some patients but not others
Genetic test sought to identify patients most likely to respond
A new anti-cancer agent, gefinitib (Iressa), recently received FDA approval for patients with advanced non-small cell lung cancer (NSCLC) after a series of clinical trials and an expanded access program led by researchers at Memorial Sloan-Kettering Cancer Center (MSKCC). The compound is designed to target and block the activity of the tyrosine kinase enzyme that signals the epidermal growth factor receptor (EGFR), telling the cancer cells to grow, divide, and spread. Gefinitib shrunk tumors in only ten percent of the NSCLC patients, although the enzyme is believed to be present and activated in most NSCLC patients. The results raised the questions – why wasn't the drug effective in more patients and could physicians predict who would respond to the drug?
The MSKCC researchers took a retrospective review of the characteristics of their patients in the three trials to analyze the features that were associated with sensitivity to the drug. They found that gefitinib worked best in individuals who had never smoked, had a type of non-small cell lung cancer called bronchioloalveolar cell carcinoma, and were female. Their results, published in the March 15 issue of the Journal of Clinical Oncology, may provide clues to the mechanisms involved in both the drug response and in possible tobacco-related genetic changes in lung cancer. This information could help physicians select those patients who will most benefit from the drug and also provide information that could lead to development of a molecular screen to grade expression and over-expression of EGFR tyrosine kinase inhibitor, much like one used to measure HER2 neu for breast cancer patients.
"We saw a wide range of patient sensitivity and benefit with gefinitib during our trials and we wanted to understand why," said Vincent Miller, MD, a medical oncologist at MSKCC and the study's first author. "It seemed clear that there must be a biological difference between the patients who responded to the compound and those who did not. Having some clinical features to refine decision making while we try to develop a more definitive molecular fingerprint, is of prime importance for our patients."
An inter-disciplinary team of MSKCC oncologists, thoracic surgeons, pathologists and radiologists reviewed 139 patients with NSCLC who participated in three separate clinical trials of gefinitib at the Center. They found that 21 patients or 15 percent experienced partial responses as seen radiographically. The patients were then divided into categories that included: those who had adenocarcinoma with bronchioloalveolar features as compared to those who had other adenocarcinomas; those who had adenocarcinoma as compared to those with other NSCLC; those who never smoked as compared to those who smoked at some time or smoke currently. They also looked at the response according to the gender of the patient.
There were distinct differences in the activity of the drug when evaluated by these sub-sets. Multivariable analyses found two factors stood out as independent predictors of patient response. They were having adenocarcinoma with any bronchioloalveolar features and having never smoked.
"In this single center study, the clinical, pathologic, and radiologic assessments were more consistent and uniform, allowing us to revisit data in a manner that would not be possible in a multi-center trial," explained Robert Heelan, MD, a radiologist and senior author of the study.
Mark Kris, MD, lead investigator of the Phase II, multi-center trial of gefitinib and chief of thoracic oncology at MSK said the analysis will encourage future study of the factors that will define the molecular characteristics of NSCLC. "This raises the hope that this disease can be fought even more effectively," said Dr. Kris.
Participating in the study along with Drs. Miller, Heelan and Kris are Drs. Neelam Shah; Jyoti Patel, Christopher Azzoli, Jorge Gomez, Lee Krug, William Poo, Naiyer Rizvi, Barbara Pizzo, Leslie Tyson, Ennapadam Venkatraman, Leah Ben-Parat, Natalie Memoli, Maureen Zakowski and Valerie Rusch. The study was supported in part by AstraZeneca.
Memorial Sloan-Kettering Cancer Center is the world's oldest and largest institution devoted to prevention, patient care, research and education in cancer. Our scientists and clinicians generate innovative approaches to better understand, diagnose and treat cancer. Our specialists are leaders in biomedical research and in translating the latest research to advance the standard of cancer care worldwide.
Media Contact
Joanne Nicholas
EurekAlert!
Alle Nachrichten aus der Kategorie: Studies and Analyses
innovations-report maintains a wealth of in-depth studies and analyses from a variety of subject areas including business and finance, medicine and pharmacology, ecology and the environment, energy, communications and media, transportation, work, family and leisure.
Zurück zur Startseite
Neueste Beiträge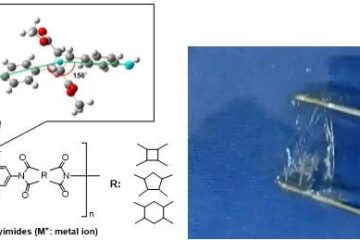 High-thermoresistant biopolyimides become water-soluble like starch
This is the first report for the syntheses of water-soluble polyimides which are Interestingly derived from bio-based resources, showing high transparency, tunable mechanical strength and the highest thermoresistance in water-soluble…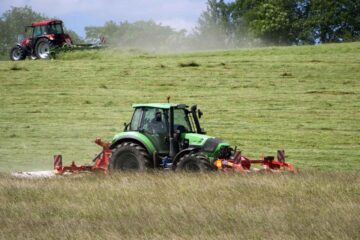 Land management in forest and grasslands
How much can we intensify? A first assessment of the effects of land management on the links between biodiversity, ecosystem functions and ecosystem services. Ecosystem services are crucial for human…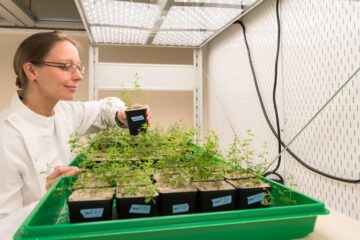 A molecular break for root growth
The dynamic change in root growth of plants plays an important role in their adjustment to soil conditions. Depending on the location, nutrients or moisture can be found in higher…