Study supports new theory for nicotine's protective effect against neurodegenerative disorders
While the health risks of tobacco are well known, several studies have shown that people with a history of cigarette smoking have lower rates of neurodegenerative diseases like Parkinson's and Alzheimer's disease. However, the explanations for nicotine's neuroprotective effects continue to be debated.
Now a team of neuroscientists at the University of South Florida College of Medicine presents new evidence of an anti-inflammatory mechanism in the brain by which nicotine may protect against nerve cell death. Their study was published today in the Journal of Neurochemistry.
In laboratory experiments, the researchers demonstrated that nicotine inhibits activation of brain immune cells known as microglia. Chronic microglial activation is a sign of brain inflammation that is a key step in nerve cell death. The researchers also identified the specific site, the alpha-7 acetylcholine receptor subtype, to which nicotine binds to block microglial activation.
"We propose that nicotine's ability to prevent overactivation of microglia may be additional mechanism underlying nicotine's neuroprotective properties in the brain," said USF neuroscientist R. Douglas Shytle, PhD, lead author of the study.
"This finding lets us explore a new way of looking at neurodegenerative diseases like Alzheimer's," said Jun Tan, PhD, MD, principal investigator for the study. "A better understanding of the therapeutic aspects of nicotine may also help us develop drugs that mimic the beneficial action of nicotine without its unwanted side effects."
Nicotine mimics the neurotransmitter acetylcholine, a chemical messenger that is critical to communication between brain cells. Acetylcholine is the major neurotransmitter lost in Alzheimer's disease.
The prevailing hypothesis among researchers is that nicotine helps protect the brain by binding to nicotinic acetylcholine receptors that sit on the end of nerve terminals. This action by nicotine, similar to turning up the volume of a radio signal, causes brain cells to increase the release of neurotransmitters depleted in diseases like Alzheimer's and Parkinson's.
The USF study suggests that nicotine may also protect the brain through another, more indirect route — by quelling the hyperactivity of immune cells (microglia) that have turned against the brain.
In the normal, healthy brain microglia support and maintain neurons. They also help wipe up excess beta amyloid protein that accumulates in the brain with aging.
"Microglia can be your best friend or your worst enemy depending on the signals they receive," Dr. Shytle said. "The analogy is that you keep talking to them they will take care of you, but if you stop talking they are more likely to get aggressive and have a toxic effect on the brain."
The USF researchers hypothesize that acetylcholine acts as an endogenous anti-inflammatory substance to help prevent microglia from attacking the brain. This neurotransmitter may consistently signal brain's immune system that everything is OK — no need to activate more microglia, Dr. Shytle said. But, he said, if the neurons that communicate using acetylcholine begin to die and the acetylcholine signal fades, the microglia may become hyperactive and give rise to chronic inflammation that further aggravates the destruction of brain cells.
"In those at risk for Alzheimer's and other neurodegenerative diseases, nicotine may act much like the neurotransmitter acetylcholine. It may send signals to help suppress microglial immune response and limit excessive brain inflammation," Dr. Tan added.
Dr. Shytle, an assistant professor of neurosurgery, psychiatry and pharmacology, is affiliated with the Center for Aging and Brain Repair and the Child Development Center at USF. Dr. Tan is director of the Neuroimmunology Laboratory at the USF Institute for Research in Psychiatry. Other study authors were Takashi Mori, PhD; Kirk Townsend; Martina Vendrame; Nan Sun; Jin Zeng; Jared Ehrhart; Archie Silver, MD; and Paul R. Sanberg, PhD, DSc.
The study, supported by the national Alzheimer's Association, led to a recent $153,000
grant award to Dr. Shytle from the Florida Alzheimer's Center and Research Institute.
Media Contact
Anne DeLotto Baier
EurekAlert!
Alle Nachrichten aus der Kategorie: Studies and Analyses
innovations-report maintains a wealth of in-depth studies and analyses from a variety of subject areas including business and finance, medicine and pharmacology, ecology and the environment, energy, communications and media, transportation, work, family and leisure.
Zurück zur Startseite
Neueste Beiträge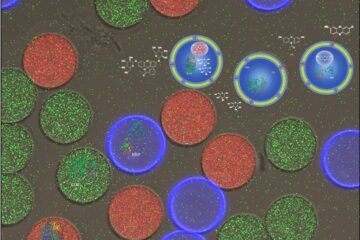 An artificial cell on a chip
Researchers at the University of Basel have developed a precisely controllable system for mimicking biochemical reaction cascades in cells. Using microfluidic technology, they produce miniature polymeric reaction containers equipped with…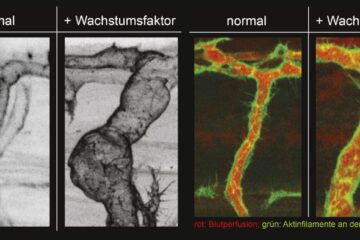 Specific and rapid expansion of blood vessels
Nature Communications: KIT researchers identify a new mechanism to control endothelial cell size and arterial caliber – basis for better treatment of heart infarct and stroke. Upon a heart infarct…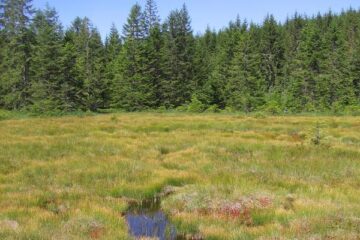 Climate change drives plants to extinction in the Black Forest in Germany
Climate change is leaving its mark on the bog complexes of the German Black Forest. Due to rising temperatures and longer dry periods, two plant species have already gone extinct…