Effectiveness of chickenpox vaccine decreases after one year
The effectiveness of the chickenpox vaccine decreases significantly in the first year after vaccination, and also appears lower if the vaccine is administered to children younger than 15 months of age, according to a study in the February 18 issue of The Journal of the American Medical Association (JAMA).
According to background information in the article, chickenpox (varicella) vaccine is recommended for routine administration to healthy children at 12 to 18 months of age and to older children who have not yet had chickenpox. Recent reports of outbreaks of chickenpox in groups with substantial rates of immunization have increased concern about the effectiveness of the current recommendations for administration of the vaccine.
Marietta Vazquez, M.D., of the Yale University School of Medicine, New Haven, Conn., and colleagues examined the influence of age at the time of chickenpox vaccination and the time since vaccination on the vaccine's effectiveness. The study, conducted from March 1997 through June 2003, included 339 children 13 months or older who were clinically diagnosed as having chickenpox. For each case subject, two controls were selected, matched by both age and pediatric practice.
The researchers found that although the overall effectiveness of the vaccine was 87 percent, there was a substantial difference in the vaccine's effectiveness in the first year after vaccination (97 percent) and in years 2 to 8 after vaccination (84 percent). "The vaccine's effectiveness in year 1 was substantially lower if the vaccine was administered at younger than 15 months (73 percent) than if it was administered at 15 months or older (99 percent), although the difference in effectiveness overall for children immunized at younger than 15 months was not statistically significantly different than for those immunized at 15 months or older (81 percent vs. 88 percent). Most cases of chickenpox in vaccinees were mild," the authors write.
" … in the United States, deaths from varicella and other complications in immunocompetent persons still occur and will continue to occur until the infection is eliminated. It is important to monitor closely the incidence of varicella and the effectiveness of the vaccine over time to determine if a booster dose is needed to improve its effectiveness," the researchers write.
Editor's Note: For funding and disclosure information of the authors, please see the JAMA article.
For more information: Contact the JAMA/Archives Media Relations Department at 312-464-JAMA (5262) or email: mediarelations@jama-archives.org.
Alle Nachrichten aus der Kategorie: Studies and Analyses
innovations-report maintains a wealth of in-depth studies and analyses from a variety of subject areas including business and finance, medicine and pharmacology, ecology and the environment, energy, communications and media, transportation, work, family and leisure.
Zurück zur Startseite
Neueste Beiträge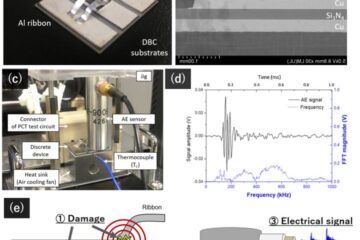 Detecting early-stage failure in electric power conversion devices
Researchers from Osaka University use non-destructive acoustic monitoring to identify the earliest stages of failure in silicon carbide power electronics, which will help in the design of more-durable power devices….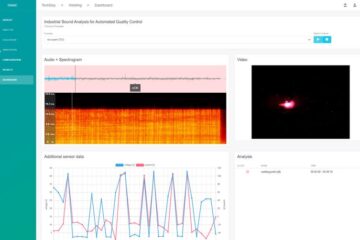 Build your own AI with ISAAC for error detection in production
Fraunhofer IDMT has developed a software tool for quality inspectors based on Artificial Intelligence (AI), which automates and simplifies the analysis of industrial sounds, for example in welding processes. Thanks…
BEAT-COVID – advanced therapy strategies against the pandemic
The present SARS-coronavirus-2 pandemic with all its effects on society – both health and economic – highlights the urgency of developing new therapies for COVID-19 treatment. At the same time,…