Sun exposure behaviors matched to dose of UV radiation received
Danish researchers found that sun exposure behaviors and personal characteristics are correlated with the dose of ultraviolet radiation (UVR) a person receives, according to a report in the February issue of The Archives of Dermatology, one of the JAMA/Archives journals.
UVR exposure is a well-known risk factor for developing skin cancer, according to the article. Guidelines of safe limits of UVR exposure have been issued by many international health organizations. These limits are determined using information on sun exposure collected by questionnaires, diaries and personal UVR dosimetry studies. Some UVR measuring devices (called dosimeters) can be affixed to the body or clothing and used to measure personal overall UVR exposure and cumulative UVR doses. To analyze individual sun exposure patterns, continuous UVR measurements need to be taken and matched to time of day and activity of the dosimeter wearer.
Elisabeth Thieden, M.Sc. (Pharm), of the University of Copenhagen, Denmark, and colleagues examined individual UVR dose patterns and sun exposure in 285 Danish volunteers with healthy skin ranging in age from 4 to 68 years. Participants in the study wore a dosimeter on their wrist to record UVR exposure and time every ten minutes.
The study took place in segments spanning three years: from June 16, 1999 to October 31, 1999; from April 5, 2000 to September 30, 2000; and from April 6, 2001 to August 31, 2001. Participants were instructed to wear the wrist dosimeters when they were outdoors, at least between 7 a.m. and 7 p.m. Participants were also given diaries for recording whether they wore the dosimeter each day, if it was a work/school day or a weekend/holiday, if they were abroad, if they sunbathed (how long) and if they exposed their shoulders or upper body to the sun (how long), and if they went to the beach. The unit of measurement for UVR exposure is called the standard erythema dose (SED).
The researchers found that indoor workers were exposed to the least UVR and gardeners the most. Girls received more estimated yearly UVR than boys, and in younger participants, the researchers found a 5-SED increase of UVR dose per year of age (if a 5-year-old child received 100 SEDs, an 18-year-old would receive 165 SEDs). Sunbathing and going to the beach increased UVR exposure, and children and adolescents received more than half their total UVR exposure at the beach. The researchers also found that 50 percent of UVR was measured between noon and 3 p.m.
"High UVR doses are connected with risk behavior [going to the beach, exposing shoulders], except for outdoor workers," the authors write.
Media Contact
Elisabeth Thieden
EurekAlert!
Alle Nachrichten aus der Kategorie: Studies and Analyses
innovations-report maintains a wealth of in-depth studies and analyses from a variety of subject areas including business and finance, medicine and pharmacology, ecology and the environment, energy, communications and media, transportation, work, family and leisure.
Zurück zur Startseite
Neueste Beiträge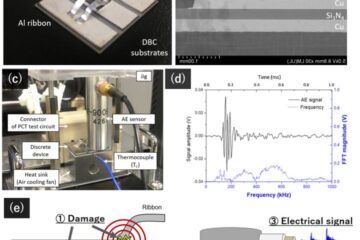 Detecting early-stage failure in electric power conversion devices
Researchers from Osaka University use non-destructive acoustic monitoring to identify the earliest stages of failure in silicon carbide power electronics, which will help in the design of more-durable power devices….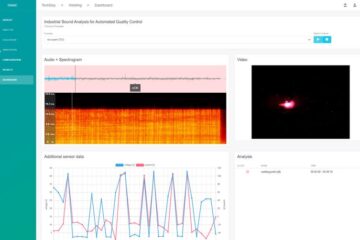 Build your own AI with ISAAC for error detection in production
Fraunhofer IDMT has developed a software tool for quality inspectors based on Artificial Intelligence (AI), which automates and simplifies the analysis of industrial sounds, for example in welding processes. Thanks…
BEAT-COVID – advanced therapy strategies against the pandemic
The present SARS-coronavirus-2 pandemic with all its effects on society – both health and economic – highlights the urgency of developing new therapies for COVID-19 treatment. At the same time,…