Breast cancer vaccine study
Study evaluates immune response to telomerase tumor antigen as possible vaccine
Researchers at the Abramson Cancer Center of the University of Pennsylvania have begun a Phase I clinical trial to evaluate the effectiveness of a telomerase peptide as a possible vaccine against breast cancer. The study will measure potential tumor cell shrinkage in patients after an immune response has been triggered to an antigen – the telomerase peptide – found in more than 90 percent of breast cancer tumors.
The study is made possible through a unique $500,000 grant from the "Avon-NCI Progress for Patients" Awards program, a special private-public partnership between the Avon Foundation, Inc. and the National Cancer Institute (NCI) dedicated to accelerating early phase clinical research into promising therapies.
"This is the first clinical study to use a telomerase peptide as a possible vaccine against breast cancer," said lead researcher Robert Vonderheide, MD, DPhil, an assistant professor at the Leonard and Madlyn Abramson Family Cancer Research Institute at the University of Pennsylvania. "Our hope is that the immune response will kill the cancer and improve the health of patients."
Twenty-eight patients with metastatic breast cancer will be enrolled in the study, which is expected to last two years. Patients will be injected with one of three escalating doses of the telomerase antigen in combination with adjuvant therapies (granulocyte-macrophage colony stimulating factor, GM-CSF) over a period of seven months. The immune and tumor response to the telomerase-based vaccine will be monitored over the duration of the study and compared to a control response to an injection of cytomegalovirus peptide.
Avon/NCI-Funded Breast Cancer Vaccine Trial…
The results of an earlier feasibility study – also led by Vonderheide and published in the February 1st edition of the journal Clinical Cancer Research – showed immune responses with little toxicity in seven breast and prostate cancer patients after they were injected with small amounts of a similar telomerase peptide vaccine.
"One breast cancer patient in the earlier study showed temporary tumor regression, prompting us to accelerate research into the possibility of a vaccine," said trial principal investigator Susan Domchek, MD, a breast medical oncologist at the Abramson Cancer Center and assistant professor at Penn's School of Medicine.
Patients can obtain further information about the trial by calling: 215-615-3360, or toll free at 1-800-789-Penn (7366).
About the Abramson Cancer Center:
The Abramson Cancer Center of the University of Pennsylvania was established in 1973 as a center of excellence in cancer research, patient care, education and outreach. Today, the Abramson Cancer Center ranks as one of the nation's best in cancer care, according to US News and World Report, and is one of the top five in National Cancer Institute (NCI) funding. It is one of only 39 NCI-designated comprehensive cancer centers in the United States. Home to one of the largest clinical and research programs in the world, the Abramson Cancer Center of the University of Pennsylvania has 275 active cancer researchers and 250 Penn physicians involved in cancer prevention, diagnosis and treatment.
Alle Nachrichten aus der Kategorie: Studies and Analyses
innovations-report maintains a wealth of in-depth studies and analyses from a variety of subject areas including business and finance, medicine and pharmacology, ecology and the environment, energy, communications and media, transportation, work, family and leisure.
Zurück zur Startseite
Neueste Beiträge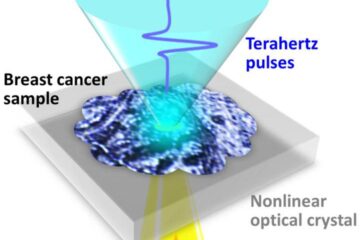 Key breakthrough towards on-site cancer diagnosis
No stain? No sweat: Terahertz waves can image early-stage breast cancer without staining. A team of researchers at Osaka University, in collaboration with the University of Bordeaux and the Bergonié…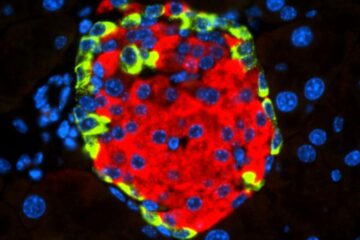 A CNIO team describes how a virus can cause diabetes
It has recently been described that infection by some enteroviruses – a genus of viruses that commonly cause diseases of varying severity – could potentially trigger diabetes, although its direct…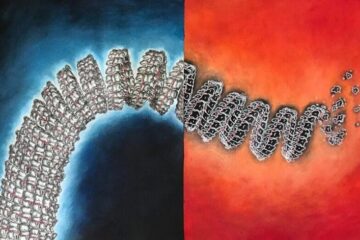 Targeting the shell of the Ebola virus
UD research team looking at ways to destabilize virus, knock it out with antivirals. As the world grapples with the coronavirus (COVID-19) pandemic, another virus has been raging again in…