New report shows stomach cancer rates declining fast in Europe
Downward trend likely to continue says international research team
Stomach cancer rates fell by half in the European Union between 1980 and 1999 and by 45% in Eastern Europe and 40% in Russia, according to research published (Tuesday 3 February) in Annals of Oncology[1].
Encouragingly, the downward trend is set to continue, at least for the near future according to researchers, because the fall is seen in younger and middle aged people as well as the elderly.
The report, from an international team in Switzerland, Italy and Spain, investigated trends in age-standardised mortality between 1950 and 1999 in 25 European countries, the EU as whole, six selected central and eastern European countries and the Russian Federation.
There are major differences in stomach cancer rates across Europe. In the Russian Federation they are over five-hold higher than in Scandinavia or France, and, in general, rates are higher in central and eastern Europe, Portugal, Italy and Spain. So, stomach cancer does remain a major public health problem in several European areas and a health priority in the Russian Federation.
But, mortality rates are falling in every country. Between 1980 and 1999 across the EU the age-adjusted rates decreased from 18.6 per 100,000 to 9.8. In Eastern Europe the fall was from 27.9 to 16.1 and in the Russian Federation it was from 51.6 to 32.0 (in 1998).
Lead author Professor Fabio Levi, from the Institut Universitaire de médecine sociale et préventive in Lausanne, Switzerland, said that if the fall continued as predicted there would be up to 15,000 fewer deaths from stomach cancer this decade.
"We are seeing a steady and persistent fall in rates across various major geographical areas of the continent and there is little systematic indication of it levelling off over the most recent years, indicating that the decrease is likely to continue in the near future. In fact, if anything, the downward trend has been even steeper over the most recent calendar period."
Professor Levi said that the lowest stomach cancer rates in the late 1990s were in Denmark (5.2 per 100,000 in men and 2.7 per 100,000 in women) but even here there had been a fall of more than 30% in both sexes over the last decade.
The findings are real and not the result of any artefact, said Professor Levi. Death certification for stomach cancer had long been sufficiently reliable to allow meaningful inference on trends for most European countries. It was therefore unlikely that any possible change in diagnostic practices could explain the widespread downward trend.
Stomach cancer has been known to be declining in most European countries for the last half century but the reasons are complex and not completely understood, according to co-author Professor Carlo La Vecchia from the Istituto Mario Negri in Milan.
"Almost certainly these include a more varied and affluent diet and better food conservation, including refrigeration. In addition, there is better control of Helicobacter pylori infection – a bacterium linked to stomach cancer – and reduced levels of smoking, at least in men.
"However, whether improved diagnosis and treatment has also played a role, particularly over the most recent period, remains open to question."
###
[1] Monitoring falls in gastric cancer mortality in Europe. Annals of Oncology 15: 338-345,2004
In 2000 in Europe there was a total of 115,629 cases of stomach cancer and 92,584 deaths among men and 77,403 cases and 65,155 deaths among women. Source: GLOBOCAN 2000: Cancer Incidence, Mortality and Prevalence Worldwide.
Notes:
Annals of Oncology is the monthly journal of the European Society for Medical Oncology.
Please acknowledge the journal as the source in any reports.
Annals of Oncology website: http://www.annonc.oupjournals.org
PDF of this article, with country by country breakdown, is available from Margaret Willson.
Contact:
Margaret Willson (media inquiries only)
Tel: 44-1536-772181
Fax: 44-1536-772191
Mobile: 44-7973-853347
Home tel: 44-1536-770851
Email: m.willson@mwcommunications.org.uk
Professor David Kerr, editor-in-chief, Annals of Oncology:
Tel: 44-1865-224482
Fax: 44-1865-791712
Email:david.kerr@clinpharm.ox.ac.uk
Media Contact
Margaret Willson
EurekAlert!
Alle Nachrichten aus der Kategorie: Studies and Analyses
innovations-report maintains a wealth of in-depth studies and analyses from a variety of subject areas including business and finance, medicine and pharmacology, ecology and the environment, energy, communications and media, transportation, work, family and leisure.
Zurück zur Startseite
Neueste Beiträge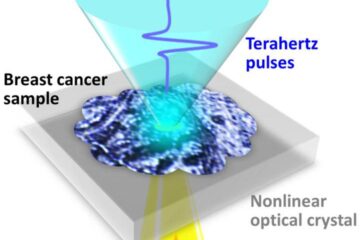 Key breakthrough towards on-site cancer diagnosis
No stain? No sweat: Terahertz waves can image early-stage breast cancer without staining. A team of researchers at Osaka University, in collaboration with the University of Bordeaux and the Bergonié…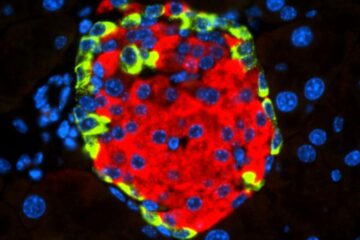 A CNIO team describes how a virus can cause diabetes
It has recently been described that infection by some enteroviruses – a genus of viruses that commonly cause diseases of varying severity – could potentially trigger diabetes, although its direct…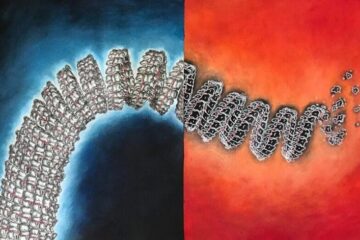 Targeting the shell of the Ebola virus
UD research team looking at ways to destabilize virus, knock it out with antivirals. As the world grapples with the coronavirus (COVID-19) pandemic, another virus has been raging again in…