Gene predisposes infants to neurologic injury after heart surgery
Study is among first to evaluate genetic susceptibility to neurodevelopmental problems in children with heart defects
Children with heart conditions who require surgery as infants may be more vulnerable to neurologic problems if they have a particular variety of a gene.
Researchers from the Cardiac Center and other divisions of The Children's Hospital of Philadelphia found that children carrying the epsilon2 version (APOE å2) of the apolipoprotein E gene were significantly more likely to have worse neurodevelopmental outcomes at age one, compared to children who also underwent surgery but did not have APOE å2. APOE å2 occurs in approximately 8 percent of the population.
The APOE å2 gene variant may decrease the ability of neurons to repair themselves following open heart surgery, with the result that children score lower in developmental evaluations of psychomotor skills. The study was published in the December issue of the Journal of Thoracic and Cardiovascular Surgery.
"As surgical and medical advances have dramatically increased survival of children with heart defects in recent years, we have turned our attention to the adverse neurodevelopmental outcomes in some survivors," said cardiothoracic surgeon J. William Gaynor, M.D., the leader of the study. "Even among children with the same heart defect receiving the same surgeries, there is considerable variation in developmental outcome. This was one of the first studies to investigate the role of gene variants in influencing neurologic injury in children with congenital heart disease."
The research team evaluated 244 children at age one who had undergone surgery to repair a congenital heart defect at less than six months of age. All the children were patients at the Cardiac Center at The Children's Hospital of Philadelphia.
Evaluators who were blinded to each child's genotype assessed the children using the Bayley Scales of Infant Development. Within those measurements, children with APOE å2 had significantly lower scores in the Psychomotor Developmental Index (PDI), which assesses gross muscle function needed for crawling and walking. The PDI also assesses fine muscle skills such as those needed for grasping and imitating hand movements.
The association between APOE å2 and lower neurodevelopmental scores was consistent, even after researchers controlled for variables such as gestational age, age at surgery, socioeconomic status, type of cardiac defect and surgical techniques.
Apolipoprotein genes, which help to regulate how the body transports cholesterol in the blood, also affect neurons in the brain in ways that are incompletely understood, but which play a role in repair of the brain after injury. The apolipoprotein E epsilon4 (APOE å4) gene variant, which is more common than APOE å2, has been studied in adults, for whom it confers a higher risk of suffering Alzheimer's disease and of worse recovery after brain injury or cardiac surgery. However, the researchers did not find that APOE e4 had an effect on neurodevelopment in children in the study.
In the analysis presented in the journal article, there were no significant differences between children with the APOE å2 gene and children with other APOE gene variants in the Mental Development Index (MDI), in neuromuscular examinations or in head circumference.
However, added Dr. Gaynor, further evaluation of a larger sample of eligible patients confirmed the lower scores on the PDI, and also found a significant effect of APOE å2 in predicting worse outcomes in the MDI, which assesses memory, language and social skills. Importantly, the larger sample (329 patients, compared to 244 in the journal article) also showed a link between APOE å2 and a smaller head circumference at one year of age, a finding consistent with poor brain growth. Dr. Gaynor presented these results at the American Heart Association Scientific Sessions in November.
"The adverse effect on neurodevelopment that we found at one year of age does not necessarily predict long-term outcome for these children," cautioned Dr. Gaynor. "Children will need to be evaluated as they reach school age to determine whether the APOE å2 gene is a risk factor for worse long-term outcome." Dr. Gaynor's team recently received funding from the National Institutes of Health to pursue their outcome studies in the same children between ages four and five – a point at which the researchers will further gauge the patients' developmental progress.
In addition to colleagues from The Children's Hospital of Philadelphia, Dr. Gaynor's co-authors were from Duke University Medical Center and the University of Washington, Seattle. The American Heart Association, the Pew Biomedical Scholar Program and the Fannie E. Rippel Foundation supported the study.
The Cardiac Center at The Children's Hospital of Philadelphia is a comprehensive center for the care of infants, children and young adults with congenital and acquired heart disease. It was recently ranked as the best pediatric cardiology program in the United States by Child magazine.
Founded in 1855 as the nation's first pediatric hospital, The Children's Hospital of Philadelphia is ranked today as the best pediatric hospital in the nation by U.S. News & World Report and Child magazine. Through its long-standing commitment to providing exceptional patient care, training new generations of pediatric healthcare professionals and pioneering major research initiatives, Children's Hospital has fostered many discoveries that have benefited children worldwide. Its pediatric research program is among the largest in the country, ranking second in National Institutes of Health funding. In addition, its unique family-centered care and public service programs have brought the 430-bed hospital recognition as a leading advocate for children and adolescents from before birth through age 19. For more information, visit http://www.chop.edu.
Alle Nachrichten aus der Kategorie: Studies and Analyses
innovations-report maintains a wealth of in-depth studies and analyses from a variety of subject areas including business and finance, medicine and pharmacology, ecology and the environment, energy, communications and media, transportation, work, family and leisure.
Zurück zur Startseite
Neueste Beiträge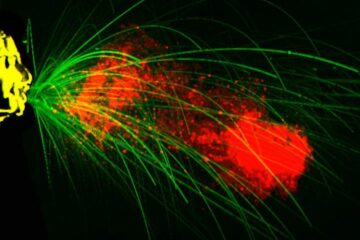 COVID-19: Distancing and masks are not enough
Decades-old data is being used to describe the propagation of tiny droplets; now a fluid dynamics team has developed new models: Masks and distancing are good, but not enough. Wear…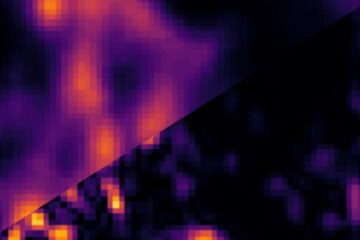 Microscopy beyond the resolution limit
The Polish-Israeli team from the Faculty of Physics of the University of Warsaw and the Weizmann Institute of Science has made another significant achievement in fluorescent microscopy. In the pages…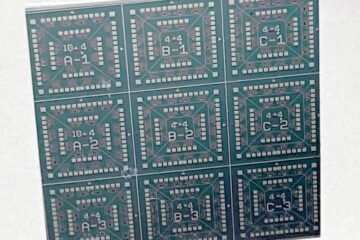 Material found in house paint may spur technology revolution
Sandia developed new device to more efficiently process information. The development of a new method to make non-volatile computer memory may have unlocked a problem that has been holding back…