Common airborne substance makes asthmatics more sensitive to house dust mites: study
Exposure to endotoxin, a bacterial substance found commonly in outdoor and indoor air, makes mite-allergic asthmatics more sensitive to house dust and may place them at increased risk of asthma attack.
The new research findings from the University of North Carolina at Chapel Hill School of Medicine are consistent with previous UNC studies showing exposure to ozone to make asthmatics more sensitive to allergens, the environmental triggers of allergic reactions. Both ozone and endotoxin are not allergens; however, they can cause portions of the respiratory tract to become inflamed.
The study is published this week in the online December issue of the Journal of Allergy and Clinical Immunology.
Endotoxin is a complex of lipids (fats) and sugar molecules that's released through the outer cell wall of common bacteria. When the bacteria die, the cell wall collapses and endotoxin is released into the environment, finding its way into the air and dust.
"We know that asthmatics can have asthma attacks triggered by various environmental exposures, but we don't always know why certain circumstances precipitate asthma attacks when there are no clear-cut exposures to the allergens they are sensitized to," said Dr. Brian A. Boehlecke, lead author of the report, professor of medicine in UNC's pulmonary medicine division and member of UNC's Center for Environmental Medicine, Asthma and Lung Biology.
"Now it appears that various airborne irritants such as ozone and endotoxin, which can cause airway inflammation, may interact synergistically with other causes of airway problems, including allergens, to make asthma worse," he said.
The new study involved 14 participants with mild asthma for whom skin testing showed allergies to house dust mites, one of the most common airborne allergens. Study participants inhaled relatively low levels of endotoxin over four hours that approximated those levels found in some homes and office buildings.
Following this exposure, participants underwent an "allergen challenge test." This inhalation test identifies the dose that causes their airways to constrict a specified degree. That dose, once determined for each person, is called their provocation dose, said study co-author Dr. Neil Alexis, assistant professor of pediatrics in the division of allergy, immunology and environmental medicine and a UNC center member.
"We found that when allergic individuals breathe endotoxin prior to their allergen challenge, they in fact became more sensitive to the allergen challenge. They were provoked at a lower concentration of allergen compared to previously inhaling air without endotoxin," he said.
The findings have implications for air pollution exposure, "in particular those pollutants that cause airway inflammation, which endotoxin does and which ozone does," Alexis said. "So in folks who are already allergic, if they are inhaling pollutants that can further exacerbate their inflammation, it may aggravate the symptoms they normally would have. In other words, they may experience a worsening of their symptoms."
Further UNC studies will examine if endotoxin, ozone and other airborne agents share common interactive mechanisms that may increase allergen sensitivity and disease severity in people with asthma.
"There is also the possibility of finding drugs to block that interaction and prevent the worsening of asthma," Boehlecke said. Along with Alexis and Boehlecke, UNC co-authors were Drs. Milan Hazucha, Robert Jacobs, Parker Reist, Philip A. Bromberg and David Peden.
Funding for the research came from the Center for Indoor Air Research and the National Institutes of Health.
Note: Contact Boehlecke at 919-966-2531 or boeh@med.unc.edu. Contact Alexis at 919-966-9915 or neil_alexis@med.unc.edu.
School of Medicine contact: Les Lang, 919-843-9687 or llang@med.unc.edu
News Services contact: Deb Saine, 919-962-8415 or deborah_saine@unc.edu
All news from this category: Studies and Analyses
innovations-report maintains a wealth of in-depth studies and analyses from a variety of subject areas including business and finance, medicine and pharmacology, ecology and the environment, energy, communications and media, transportation, work, family and leisure.
Back to the Homepage
Latest posts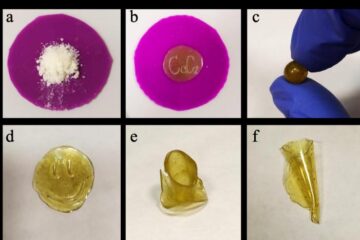 Chemists create renewable plant-based polymers
What makes them different is that they can be easily recycled. Researchers at the Laboratory of Cluster Catalysis at St Petersburg University have synthesised polymers from biomass. What makes them…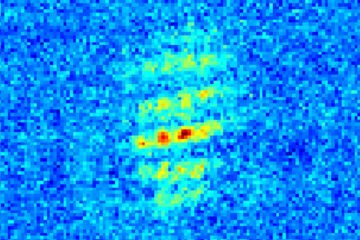 Atom interferometry demonstrated in space for the first time
Researchers present results of experiments with atom interferometry on a sounding rocket / Further rocket missions set to follow. Extremely precise measurements are possible using atom interferometers that employ the…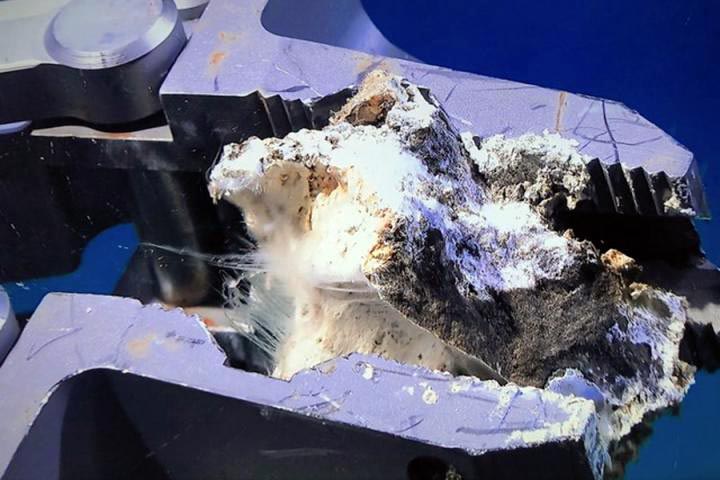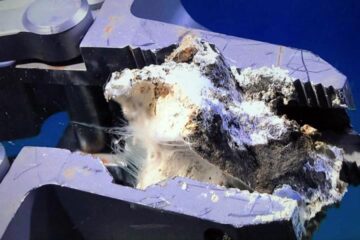 Ocean bacteria release carbon into the atmosphere
Research could help scientists better estimate Earth's carbon budget. A team led by University of Minnesota researchers has discovered that deep-sea bacteria dissolve carbon-containing rocks, releasing excess carbon into the…