Yeast model yields insights into Parkinson's disease
Scientists who developed the first yeast model of Parkinson's disease (PD) have been able to describe the mechanisms of an important gene's role in the disease. Tiago Fleming Outeiro, Ph.D., and Susan Lindquist, Ph.D., of the Whitehead Institute for Biomedical Research in Cambridge, Massachusetts, studied the gene's actions under normal conditions and under abnormal conditions to learn how and when the gene's product, alpha-synuclein, becomes harmful to surrounding cells. The scientists created a yeast model that expresses the alpha-synuclein gene, which has been implicated in Parkinson's disease (PD). Yeast models are often used in the study of genetic diseases because they offer researchers a simple system that allows them to clarify how genes work.
The National Institute of Neurological Disorders and Stroke, part of the National Institutes of Health, funded the study, which appears in the December 5, 2003, issue of Science.
The alpha-synuclein protein, which is found broadly in the brain, has been implicated in several neurodegenerative disorders. Sometimes a mutation or a misfolding of the protein causes the problems; other times there are too many copies of the normal gene. A study earlier this year reported that patients with a rare familial form of PD had too many normal copies of the alpha-synuclein gene, which resulted in a buildup of protein inside brain cells, causing the symptoms of PD.
Drs. Outeiro and Lindquist conducted their study by creating one yeast that expresses wild type synuclein, using the normal gene, and another yeast that expresses two mutant forms, using a mutated version of the gene found in patients with PD.
One theory for the cause of PD is that an aging brain no longer has the capacity to cope with accumulating or misfolding proteins. A normal healthy brain has the ability to clear out excess or mutant proteins through a process known as the quality control system. In the yeast model of PD, when the scientists doubled the expression of the alpha-synuclein gene it "profoundly changed" the fate of the yeast's quality control system, and alpha-synuclein appeared in large clumps of cells (inclusion bodies). This did not happen when they studied the actions of a single copy of the wild type synuclein. These inclusion bodies have a toxic effect that causes cell death and neurodegeneration.
"Just a twofold difference in expression was sufficient to cause a catastrophic change in behavior," the scientists report in their paper.
"These changes may give insight into important changes that happen when alpha-synuclein is overexpressed in Parkinson's patients," said Diane Murphy, Ph.D., a program director at the NINDS. "Dr. Lindquist is well known for her studies of yeast models of prion disease, and we are delighted she has extended her research to the important field of Parkinson's disease."
PD is the second most common neurodegenerative disease after Alzheimer's disease and is thought to affect 500,000 Americans.
The NIH's National Institute of Neurological Disorders and Stroke leads Federal efforts to conduct and support basic and clinical research on diseases of the brain and central nervous system. The agencies are part of the U.S. Department of Health and Human Services.
"Yeast Cells Provide Insight into Alpha-Synuclein Biology and Pathobiology," Outeiro, T.F. and Lindquist, S. Science, Vol. 302, pp. 1772-1775.
All news from this category: Studies and Analyses
innovations-report maintains a wealth of in-depth studies and analyses from a variety of subject areas including business and finance, medicine and pharmacology, ecology and the environment, energy, communications and media, transportation, work, family and leisure.
Back to the Homepage
Latest posts
A little friction goes a long way toward stronger nanotube fibers
Rice model may lead to better materials for aerospace, automotive, medical applications. Carbon nanotube fibers are not nearly as strong as the nanotubes they contain, but Rice University researchers are…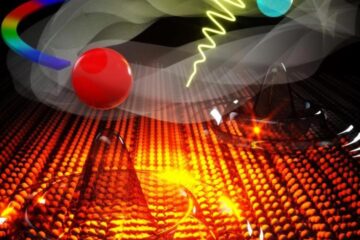 Light-induced twisting of Weyl nodes switches on giant electron current
Scientists at the U.S. Department of Energy's Ames Laboratory and collaborators at Brookhaven National Laboratory and the University of Alabama at Birmingham have discovered a new light-induced switch that twists…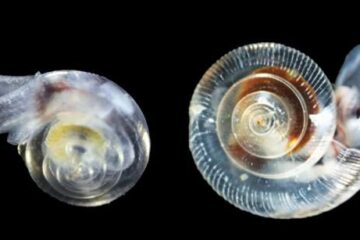 Acidification impedes shell development of plankton off the US West Coast
Shelled pteropods, microscopic free-swimming sea snails, are widely regarded as indicators for ocean acidification because research has shown that their fragile shells are vulnerable to increasing ocean acidity. A new…