Babies to fight war on waste
The type of nappies mothers use in the maternity ward may influence the type they continue to use for their baby, according to a new study by the University of Surrey, funded by SITA Environmental Trust.
The Environmental Psychology Research Group at the University partnered the Maternity Unit at East Surrey Hospital and Cotton Bottoms Nappy Laundry Service to give parents the chance to use cotton nappies at the hospital after giving birth. Some also took the opportunity to try Cotton Bottoms laundry service free of charge when they returned home.
"Parents who choose disposable nappies mostly do so because of convenience, while cotton nappies are mostly chosen by people who are more concerned by the waste generated by disposables," Rachel Leach, the researcher explained.
Their research found that many parents had been surprised to find that disposable nappies were not biodegradable or recyclable. "Disposable nappies account for about 4% of household waste going to landfill and it is currently estimated that they will decompose in 200 – 500 years."
Parents who had chosen disposable nappies for their baby were as aware as other parents about the landfill problem linked to disposable nappies. They believed that this would only be addressed when at least half of all parents used cotton nappies. Indeed, one of the main reasons that disposable nappies are chosen anyway is that parents seemed to feel 'everybody else uses them, so why shouldn't I?'.
Cotton nappies need to be easier to buy if more parents are to be convinced to use them. Parents who chose to use cotton nappies for their baby usually found it a challenge to research and buy what they needed. But these parents were willing to act on their environmental concerns rather than take the view that it is more convenient to buy and use disposables. The research shows that there are premium times for promoting information about alternatives to disposable nappies.
Trying cotton nappies in the maternity unit influenced how easy parents thought they were to use. Parents who believed that they would be able to use, buy and wash cotton nappies were most likely to choose them for their baby. The majority of parents also reported that they were likely to carry on with the type of nappy with which they had started. Cost was not considered an important decision making factor to either those who chose disposable or cotton nappies. An added benefit for the hospital was that they drastically cut their incinerator cost for getting rid of nappy waste.
The free laundry trial was most appreciated by parents who were intending to use disposable nappies. Few parents who took part would have been likely to try cotton nappies without this offer. About one third intended to carry on using cotton nappies even though they had originally intended to use disposables.
"A change in maternity unit policy from one in which all parents supply their own disposable nappies to that of supplying parents with cotton nappies during their post-natal stay would impact on the parents' attitudes and waste minimisation behaviour. Parents should remember that using cotton nappies does not mean that they are not 'allowed' to use disposable nappies on occasion." Ms Leach concluded.
The research was undertaken in partnership with East Surrey Hospital and Cotton Bottoms. The project received £82,000 funding from SITA Environmental Trust through the Landfill Tax Credit Scheme. Additional support came from Surrey County Council, Crawley Borough Council, Tandridge District Council, Mole Valley District Council and Reigate and Banstead Borough Council.
All news from this category: Studies and Analyses
innovations-report maintains a wealth of in-depth studies and analyses from a variety of subject areas including business and finance, medicine and pharmacology, ecology and the environment, energy, communications and media, transportation, work, family and leisure.
Back to the Homepage
Latest posts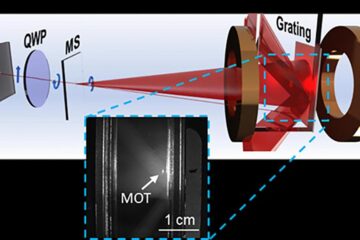 Bringing atoms to a standstill: NIST miniaturizes laser cooling
It's cool to be small. Scientists at the National Institute of Standards and Technology (NIST) have miniaturized the optical components required to cool atoms down to a few thousandths of…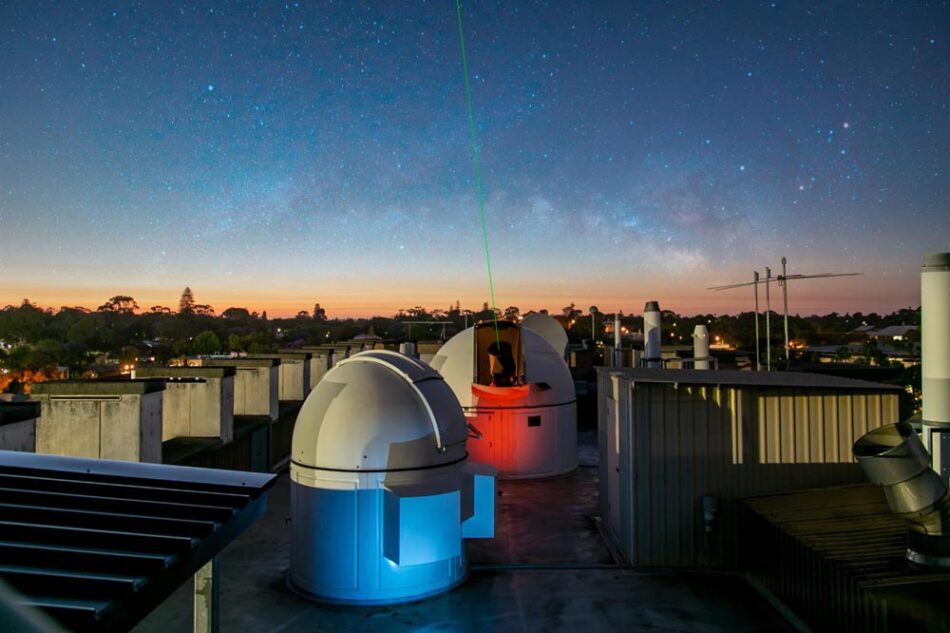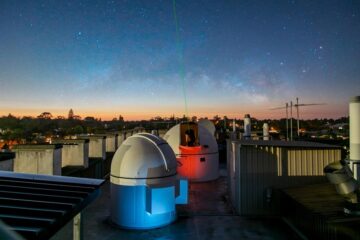 Record-breaking laser link could help us test whether Einstein was right
Scientists from the International Centre for Radio Astronomy Research (ICRAR) and The University of Western Australia (UWA) have set a world record for the most stable transmission of a laser signal through…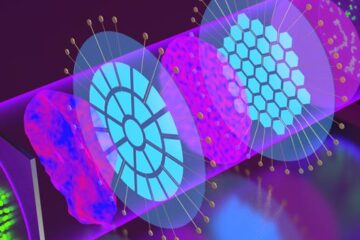 Adaptive optics with cascading corrective elements
A cascaded dual deformable phase plate wavefront modulator enables direct AO integration with existing microscopes–doubling the aberration correction range and greatly improving image quality. Microscopy is the workhorse of contemporary…