Effects of Maternal Myasthenia Gravis on Pregnancy and Birth Examined
A 33-year study of all births by women in Norway with Myasthenia Gravis (MG) confirms that MG is associated with an increased risk for complications during pregnancy, including a threefold higher incidence of preterm rupture of the amniotic membranes, and twice the occurrence of delivery by cesarean section. The study is reported in the November 25 issue of Neurology, the scientific journal of the American Academy of Neurology.
Data for the study was collected from the Medical Birth Registry of Norway, based on compulsory notification of all births in the country. The study included 127 births by women with MG and the 1.9 million births by women without MG.
Women with MG had twice the rate of cesarean section (17.3 percent) when compared to the control group (8.6 percent). Preterm rupture of amniotic membranes occurred three times more often – or 5.5 percent – compared to 1.7 percent of the general population.
MG is a chronic autoimmune disease that causes muscle weakness. In people with MG, cells of the immune system make protein antibodies that block nerve impulses to their muscles. The major symptom of MG is muscle weakness that is worsened by fatigue and generally improves with rest. The prevalence of MG is estimated at about 1 in 10,000.
About 15 percent of infants born to women with MG are thought to develop neonatal MG through the passage of MG antibodies between the mother and newborn. The symptoms are usually mild or moderate, and include poor sucking and muscle tone. In this study, neonatal MG occurred in about 4 percent of the newborns, but another 8 percent were observed with MG symptoms following birth.
According to study author Jana Midelfart Hoff, MD, Institute of Neurology, University of Bergen, "Pregnancy does not appear to worsen the long-term effects of MG in women, however the disorder sometimes manifests itself during pregnancy, primarily during the first trimester or shortly after delivery."
Birth defects or other neonatal complications – from mild to severe – were noted in 27 of the 127 children born to women with MG. Five of those had severe birth defects, but that number was not considered statistically significant when compared with all births.
Hoff said results of the study shouldn't discourage women with MG from giving birth, but that they should plan to have access to good medical care should complications arise. Neonatal deaths did not rise significantly among MG mothers, nor was there a higher rate of prematurity.
A related Neurology Patient Page on the study, which also provides an in-depth description of Myasthenia Gravis, and its symptoms, diagnosis and treatment options, will be available for downloading at www.neurology.org on November 25.
The American Academy of Neurology, an association of more than 18,000 neurologists and neuroscience professionals, is dedicated to improving patient care through education and research. A neurologist is a doctor with specialized training in diagnosing, treating and managing disorders of the brain and nervous system such as stroke, Alzheimer's disease, epilepsy, Parkinson's disease, autism and multiple sclerosis.
All news from this category: Studies and Analyses
innovations-report maintains a wealth of in-depth studies and analyses from a variety of subject areas including business and finance, medicine and pharmacology, ecology and the environment, energy, communications and media, transportation, work, family and leisure.
Back to the Homepage
Latest posts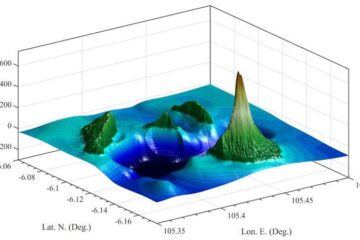 Newly published data provides clearer picture of volcano collapse
URI Professor Stéphan Grilli is keeping a close eye on volcanoes closer to the US. An article recently published in the prestigious journal Nature Communications, written by University of Rhode…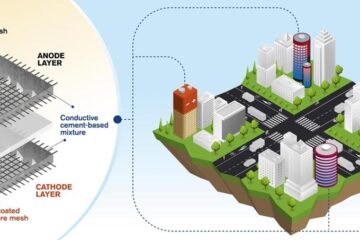 World first concept for rechargeable cement-based batteries
Imagine an entire twenty storey concrete building which can store energy like a giant battery. Thanks to unique research from Chalmers University of Technology, Sweden, such a vision could someday…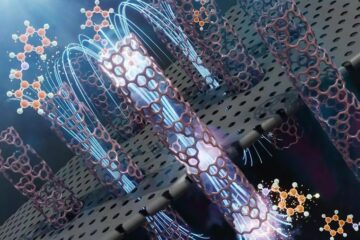 In milliseconds from polluted to clear water
New discoveries in the field of nanoscience … Researchers at the Max Planck Institute of Colloids and Interfaces developed a membrane that is composed of a bundle of nanometer-sized tubes….