Limited Public Awareness of Colorectal Cancer
Survey of Public Awareness of Colorectal Cancer (CRC) shows limited awareness that this cancer is the most common cancer across Europe and is preventable.
Results of a new survey show that fewer than one in three Europeans recognise that colorectal cancer (CRC) is now the most common cancer among European men and women, ahead of both breast and lung cancer, demonstrating a severe lack of awareness and understanding of CRC.
The survey, Public Awareness of Colorectal Cancer in Europe1, commissioned by the Public Affairs Committee of the United European Gastroenterology Federation, set out to review public awareness of CRC, its risk factors, lifestyle issues that impact upon CRC and to test the level of interest for CRC screening using faecal occult blood (FOB) screening
The survey highlighted that many Europeans were reluctant to discuss bowel-related symptoms with healthcare professionals, with the highest proportion in Finland (91%), the UK (84%) Luxembourg (82%), Poland (81%) and Portugal (80%).
The Committee recommends regular screening tests to aid early diagnosis and were encouraged that 70% of those interviewed believed that CRC could be easily treated if diagnosed early, with 75% being 'very' or 'quite interested' in taking up faecal occult blood screening if it were offered free.
"Regular screening is pivotal in reducing the incidence of colorectal cancer and offers the best prospect of early diagnosis, reduced cost and improved quality of life through the early identification of curative colorectal tumours," said Professor Mike Keighley, Chairman, Public Affairs Committee and digestive surgeon. "Whilst this survey showed that people are willing to be screened and understand the importance of an early diagnosis, there is still a lot to do in terms of public awareness of the disease which has a high mortality rate, especially in certain European countries. To achieve a 25% reduction in deaths from colorectal cancer, 80% of the public need to accept the screening tests being offered to them. This level of compliance can only be achieved through public education programmes," he continued.
Additionally, the survey showed that there was a low awareness of the risk factors associated with CRC, with only 57% being aware of age and 54% aware of family history as risk factors. An alarming 70% of people were unaware that exercise and avoidance of obesity might be lifestyle issues which have an effect on CRC.
The preliminary findings of the report make a strong case for regional educational programmes in a number of targeted European countries, focussing on lifestyle and risk factors.
"The findings of the survey show national differences in understanding and attitudes, which have major implications for how awareness campaigns and screening programmes are implemented in various European countries in the future, with regional educational programmes being the best way forward," added Professor Mike Keighley.
All news from this category: Studies and Analyses
innovations-report maintains a wealth of in-depth studies and analyses from a variety of subject areas including business and finance, medicine and pharmacology, ecology and the environment, energy, communications and media, transportation, work, family and leisure.
Back to the Homepage
Latest posts
How to train a robot
… using AI and supercomputers UT Arlington computer scientists use TACC systems to generate synthetic objects for robot training. Before he joined the University of Texas at Arlington as an…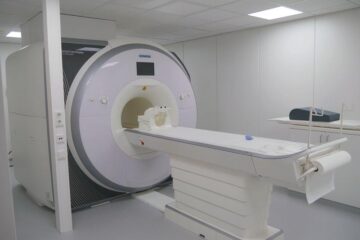 IfADo expands systems biology approach with research MRI
Watching the brain at work and studying its functions – this is now possible at the Leibniz Research Centre for Working Environment and Human Factors (IfADo) by magnetic resonance imaging…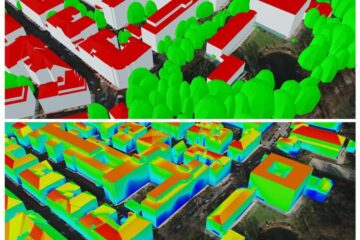 Electricity from the house wall
The great potential of building facades to capture solar energy Roofs are not the only suitable places for installing photovoltaic modules to generate electricity from the sun's rays. Facades could…