New superconductor study confirms, extends Nobel theory
The behavior of intermetallic superconductors, like the kind used in hospital MRI machines, is even more curious than recent Nobel Prize-winning physicist Alexei Abrikosov had theorized. In newly reported research,* scientists working at the National Institute of Standards and Technology (NIST) Center for Neutron Research have determined that so-called type II superconductors have the equivalent of a multiple personality—at least three distinct physical states, each with its own superconducting behavior. The result should help engineers design new materials for stronger, more efficient superconducting magnets.
Nearly 50 years ago, Abrikosov predicted that superconductors could retain superconductivity in a very strong magnetic field by forming tiny eddies of current. These vortices allow the field to pass through without disrupting the current, until a certain threshold is reached and the resistance-free flow of electrons ceases. Just before the collapse, however, the materials undergo a dramatic spike in current, called the peak effect.
Over a wide range of temperatures and magnetic field strengths, Brown University and NIST scientists tracked the movements of current eddies in a prototype type II superconductor, niobium. Their experiments yielded a phase diagram, a kind of a map that shows how current vortices rearrange in response to changes in temperature and magnetic field.
The study confirmed an earlier set of the team's findings, but also revealed richer, more complex behavior. The recent work verified that the peak-effect jump in current corresponds to an abrupt change in the vortex arrangement–similar to the transformation that occurs when ice melts. They also provide the first experimental confirmation of Abrikosov's prediction that a smooth phase transition occurs for conditions that don't produce the peak effect.
All news from this category: Studies and Analyses
innovations-report maintains a wealth of in-depth studies and analyses from a variety of subject areas including business and finance, medicine and pharmacology, ecology and the environment, energy, communications and media, transportation, work, family and leisure.
Back to the Homepage
Latest posts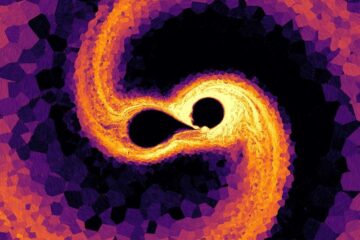 Exploring the evolution of stars
Fabian Schneider leads the new research group "Stellar Evolution Theory" (SET) at the Heidelberg Institute for Theoretical Studies (HITS). The astrophysicist explores the turbulent life of massive binary stars and…
Sustainable insulating material for shipping temperature-sensitive products
Researchers at the Institute of Natural Products Engineering at TU Dresden have developed an insulating material made from recycled paper for shipping temperature-sensitive foods and medicines. As part of a…
Helium nuclei at the surface of heavy nuclei discovered
Research team confirms a new nuclear property predicted by theory Scientists are able to selectively knockout nucleons and preformed nuclear clusters from atomic nuclei using high-energy proton beams. In an…