New study shows possible role of SERMs in future menopausal hormone therapy
New research published this month in the journal Endocrinology highlights a possible safe, future treatment for postmenopausal women. The research, which was conducted by doctors at Laval University in Quebec, Canada, found that EM-652, a selective estrogen receptor modulator (SERM) given in association with an estrogen, may be effective at controlling hot flashes and preventing breast, uterine and ovarian cancer as well as osteoporosis in postmenopausal women.
Additionally, the combination shows promise in potentially helping with brain function and preventing Alzheimer's disease with no risk or negative effect.
Over the past year, millions of women have become afraid and confused about the risks and benefits of hormone replacement therapy following the results of the Women's Health Initiative Study (WHI), which found that women on the combination replacement estrogen and progestin have an increased risk (26 percent) of developing breast cancer. In light of these findings, the medical community has worked to determine the best way to treat the symptoms and risks of menopause, while researchers search for alternative therapies for the millions of women who used combination hormones to treat their menopausal symptoms, such as hot flashes. Dr. Fernand Labrie and his colleagues in Quebec, Canada have now demonstrated that the next generation of menopausal therapy may lie in a combination of SERMs and estrogen, with the SERM preventing the potential risk of breast cancer caused by the estrogen.
Through three separate studies on rats, Dr. Labrie and his team sought to validate the promise of EM-652 as a postmenopausal treatment. The researchers treated different groups of rats with EM-652 and estrogen and measured the impact on the mammary gland and uterus. One study examined the effects of 17beta-estradiol, an estrogen and EM-652 alone and in combination.
The findings showed that when administered together, the estrogen was blocked in the mammary gland and uterus, while EM-652 protected bone and decreased serum lipids. Since EM-652 has little or no access to the brain, it should not prevent estrogen from exerting its beneficial effects on hot flashes, memory and cognition and potentially preventing Alzheimer's disease. At the same time, EM-652 blocks the negative effects of estrogen in the peripheral tissues, including the mammary gland and uterus.
"EM-652 in combination with estrogen may offer a novel approach to treating postmenopausal women," explained Dr. Labrie. "If our findings in rats are duplicated in women, this tissue-specific hormone replacement therapy could meet the most important needs of women at menopause, which include control of hot flashes, improvement of cognitive function and memory, decreased risk of Alzheimer's disease and, most importantly, the prevention of three serious cancers-breast, ovarian and uterine-as well as bone loss."
Endocrinology is one of four journals published by The Endocrine Society.
Media Contact
Marisa Lavine
EurekAlert!
All news from this category: Studies and Analyses
innovations-report maintains a wealth of in-depth studies and analyses from a variety of subject areas including business and finance, medicine and pharmacology, ecology and the environment, energy, communications and media, transportation, work, family and leisure.
Back to the Homepage
Latest posts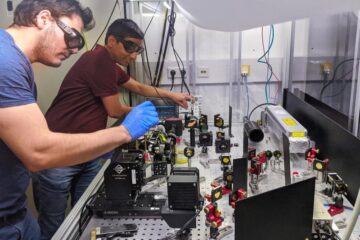 Innovations through hair-thin optical fibres
Scientists at the University of Bonn have built hair-thin optical fibre filters in a very simple way. They are not only extremely compact and stable, but also colour-tunable. This means…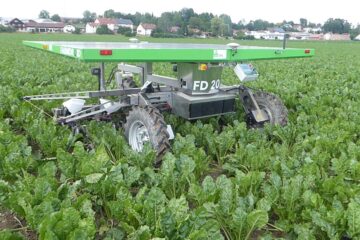 Artificial intelligence for sustainable agriculture
ZIM cooperation network on AI-based agricultural robotics launched The recently approved ZIM cooperation network "DeepFarmbots" met virtually for its official kick-off on November 25. The central goal of the network…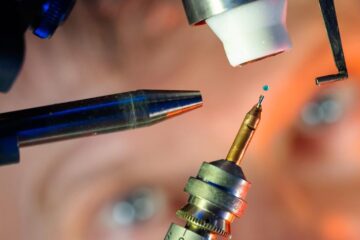 Teamwork in a molecule
Chemists at the University of Jena harness synergy effect of gallium Chemists at Friedrich Schiller University Jena have demonstrated the value of "teamwork" by successfully harnessing the interaction between two…