Cholesterol drug helps heart failure patients without high cholesterol
People with heart failure and normal cholesterol may benefit from cholesterol-lowering drugs called statins, researchers report in today's rapid access issue of Circulation: Journal of the American Heart Association.
"This is the first prospective study to show that statins have beneficial effects in heart failure in the absence of coronary artery disease or high blood cholesterol," says senior author James K. Liao, M.D., director of vascular medicine research at Brigham & Women's Hospital and associate professor of medicine at Harvard Medical School, Boston, Mass. "This was a surprising finding in that the benefits occur after only 14 weeks of treatment and with a very low dose of the drug."
Statins have already been shown to decrease the incidence of chronic heart failure in patients with coronary artery disease and high cholesterol. However, the effect of statins on heart failure in people without cholesterol-induced coronary artery disease is not known.
The improved heart function observed in this study was in addition to the improvement already observed with two current treatments for heart failure – beta blockers and ACE inhibitors. "This is quite remarkable for this disease," Liao says.
Heart failure occurs when the heart can't pump enough blood to meet the body's needs. It's associated with inflammation and an imbalance of hormones released by the body's defense system, which tends to overcompensate for the patient's poor heart function. "Because statins improve blood vessel function and suppress the inflammatory process, we believed that statins might improve heart function and the neurohormonal imbalance found in most forms of chronic heart failure," Liao explains.
To exclude statins' well-known cholesterol-lowering properties, which may improve heart failure caused by coronary artery disease, the researchers limited the study to patients with idiopathic dilated cardiomyopathy, meaning their heart failure was due to viral or genetic causes rather than to blockage of heart vessels caused by high cholesterol. The heart failure patients in this study, therefore, are rather young (53 to 55) and otherwise healthy patients who often qualify for heart transplants, he says. Because their heart failure isn't caused by coronary artery disease, these patients often don't experience the chest pain (angina) associated with narrowed coronary arteries. Instead, they often experience shortness of breath and fatigue. There are about 550,000 new cases of heart failure per year and about 15 percent of them are non ischemic, Liao says.
Researchers studied 51 patients in Japan, where lead author Koichi Node, M.D., Ph.D., is a professor of medicine in the cardiovascular division at Saga Medical School, Saga, Japan. Participants received either 5 milligrams (mg) of the statin drug simvastatin for four weeks followed by 10 mg of it for 10 weeks, or a placebo. The standard U.S. and European dose of simvastatin for lowering cholesterol is 40 mg.
Because of the small dose, average total cholesterol fell only modestly for the statin users, from 221 mg/deciliter (mg/dL) to 201 mg/dL.
Patients treated with simvastatin reached a better New York Heart Association (NYHA) functional level (from 2.39 to 2.04) than those on placebo (from 2.36 to 2.32). The NYHA levels gauge heart function on a scale from I to IV with IV being severe heart failure that keeps a patient bedridden because any exertion brings on breathlessness and fatigue. In the statin group, 39.1 percent of patients had an improved functional class, 56.6 percent remained unchanged and 4.3 percent worsened. In the placebo group, only 16 percent improved, 72 percent remained the same and 12 percent deteriorated.
The left ventricular ejection fraction, a measure of heart function, rose from 34 percent to 41 percent in the statin group, but stayed the same in the placebo group, he adds.
"These improvements are significant given that these patients had only moderate disease and were treated for only 14 weeks," Liao says. "This opens up a new treatment strategy for patients with heart failure, regardless of their cholesterol levels." However, researchers caution that larger studies with hard endpoints are needed before statins can be recommended to treat patients with this form of chronic heart failure.
Other Co-authors are Masahi Fujita, M.D.; Masafumi Kitakaze, M.D., Ph.D.; and Masatsugu Hori, M.D.
Media Contact
Carole Bullock
EurekAlert!
Alle Nachrichten aus der Kategorie: Studies and Analyses
innovations-report maintains a wealth of in-depth studies and analyses from a variety of subject areas including business and finance, medicine and pharmacology, ecology and the environment, energy, communications and media, transportation, work, family and leisure.
Zurück zur Startseite
Neueste Beiträge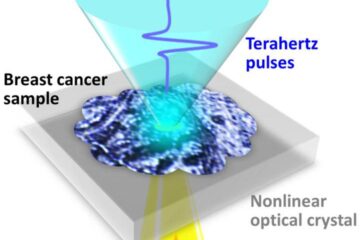 Key breakthrough towards on-site cancer diagnosis
No stain? No sweat: Terahertz waves can image early-stage breast cancer without staining. A team of researchers at Osaka University, in collaboration with the University of Bordeaux and the Bergonié…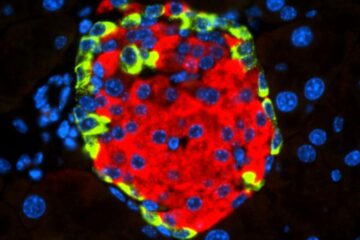 A CNIO team describes how a virus can cause diabetes
It has recently been described that infection by some enteroviruses – a genus of viruses that commonly cause diseases of varying severity – could potentially trigger diabetes, although its direct…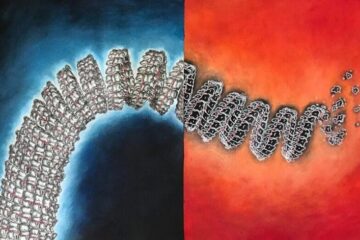 Targeting the shell of the Ebola virus
UD research team looking at ways to destabilize virus, knock it out with antivirals. As the world grapples with the coronavirus (COVID-19) pandemic, another virus has been raging again in…