An Overly-Tight Neck Tie Increases Risk Of Glaucoma
Wearing your necktie tight might look smart, but it could increase the risk of developing the serious eye disease glaucoma, reveals a study in the British Journal of Ophthalmology.
The researchers tested the internal blood pressure (intraocular pressure) of one eye in each of 20 healthy men and 20 male patients with glaucoma. They did this when participants wore an open shirt collar, three minutes after donning a tight necktie, and three minutes after loosening their ties. The healthy men tended to be younger than those with glaucoma.
Sixty per cent of men with glaucoma and 70% of the healthy men experienced an increase in internal eye blood pressure after wearing a tight necktie for three minutes; there were no differences between the two groups before necktie tightening and after necktie loosening. The increases ranged from more than 2 mm Hg to more than 4 mm Hg. Men of all ages were affected.
Raised internal eye blood pressure is the most important known risk factor for the development and progression of glaucoma, say the authors. But the effect of wearing a tight neck tie while undergoing an eye test could also lead to a false diagnosis of high intraocular pressure or even glaucoma itself, caution the authors, particularly in men with thick necks, they say.
They speculate that a tight neck tie constricts the jugular vein, which raises venous pressure, which in turn raises intraocular pressure. Looser neck ties, and no ties at all when taking an eye test, would help….
All latest news from the category: Studies and Analyses
innovations-report maintains a wealth of in-depth studies and analyses from a variety of subject areas including business and finance, medicine and pharmacology, ecology and the environment, energy, communications and media, transportation, work, family and leisure.
Back to home
Newest articles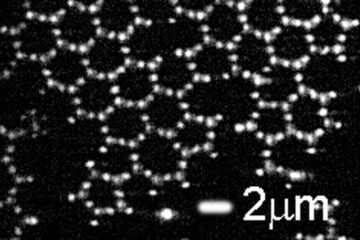 Graphene grows – and we can see it
Graphene is the strongest of all materials. On top of that, it is exceptionally good at conducting heat and electrical currents, making it one of the most special and versatile…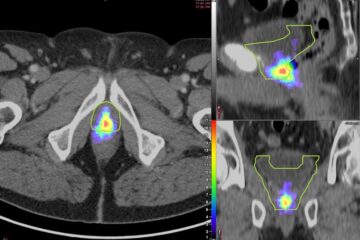 PSMA PET improves decision making for prostate cancer treatment
Detailed PSMA PET mapping of cancer recurrence in the prostate bed shows that current radiotherapy contouring guidelines—which determine the target areas for treatment—miss a significant number of lesions and may…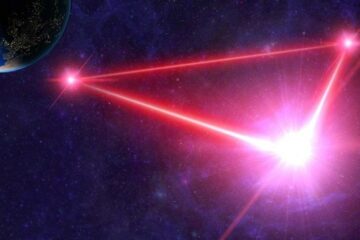 The search for the missing gravitational signal
A new SISSA study proposes an array of interferometers in space to detect subtle fluctuations in the background gravitational signals that may reveal the secrets of black hole mergers. Every…