U of T Study Expands Understanding of Diffusion
A new method developed by a University of Toronto mathematician gives the most precise understanding yet of diffusion, a finding with potential applications to phenomena such as the spread of heat through materials, population modeling and fluid seepage through rock or soil.
"We were able to get much more precise information than anticipated," says Robert McCann, a professor in U of T's Department of Mathematics and co-investigator of an article in the March 19-23 issue of the Proceedings of the National Academy of Sciences Online Early Edition.
His team's research is based on studies that examined non-linear spreading of heat into the characteristic shape of a bell curve. The slowest factor in this process is known as the rate-determining factor. The study's findings, which show how quickly the shape is achieved, are the first to identify the nature of changes to the rate-determining factor at certain critical events – called transition points – which depend on the nature of the process. "Our calculation illustrates how the rate-determining factors change on each side of the transition point," says McCann. "This equation has been used as a model for a number of different phenomena, including 'avalanches' in sand piles."
The work was co-written with a researcher at the University of Tennessee at Knoxville, and funded by the National Science Foundation, the Natural Sciences and Engineering Research Council of Canada and an Ontario Premier's Research Award of Excellence. CONTACT: Professor Robert McCann, Department of Mathematics, (currently in Texas) 512-232-7761 or 512-477-1246, mccann@math.utoronto.ca or Nicolle Wahl, U of T public affairs, 416-978-6974, nicolle.wahl@utoronto.ca
Media Contact
Nicolle Wahl
University of Toronto
Alle Nachrichten aus der Kategorie: Studies and Analyses
innovations-report maintains a wealth of in-depth studies and analyses from a variety of subject areas including business and finance, medicine and pharmacology, ecology and the environment, energy, communications and media, transportation, work, family and leisure.
Zurück zur Startseite
Neueste Beiträge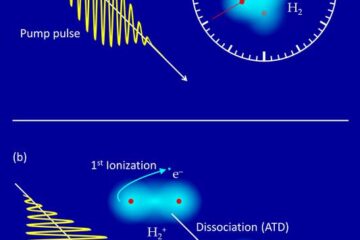 Rotation of a molecule as an "internal clock"
Using a new method, physicists at the Heidelberg Max Planck Institute for Nuclear Physics have investigated the ultrafast fragmentation of hydrogen molecules in intense laser fields in detail. They used…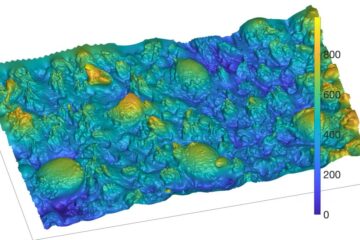 3D printing the first ever biomimetic tongue surface
Scientists have created synthetic soft surfaces with tongue-like textures for the first time using 3D printing, opening new possibilities for testing oral processing properties of food, nutritional technologies, pharmaceutics and…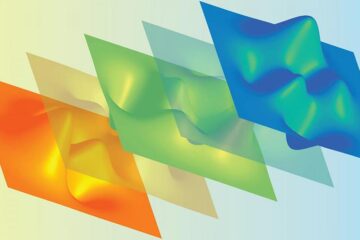 How to figure out what you don't know
Increasingly, biologists are turning to computational modeling to make sense of complex systems. In neuroscience, researchers are adapting the kinds of algorithms used to forecast the weather or filter spam…