Electronic Markets Win Out Over Traditional Dealing
Trading through dealers on the London Stock Exchange could be obsolete in less than three years, according to new research funded by the Economic and Social Research Council.
A study led by Dr Nir Vulkan of the Saïd Business School and Worcester College, University of Oxford, investigated where traders would trade if they have the choice of either a dealers' market or a computerised system. "Our study suggests that in a just a few years' time the traditional dealing market on the London Stock Exchange will become obsolete unless steps are taken to make it more attractive," states Dr Vulkan.
This finding results from a study designed to understand why buyers and sellers participate in electronic markets for trading goods and services, and the consequences of these decisions for the efficiency of electronic markets. "Our research was motivated by advances in information technology (e.g. Electronic Data Interchanges, B2B exchanges and Electronic Communication Networks) which mean buyers and sellers now have a real choice of where to trade for raw materials, office supplies and related services and for buying and selling stocks, bonds and future contracts, " he explains.
Researchers looked at data collected from the London Stock Exchange (LSE). In October 1997, the LSE introduced an automated Stock Exchange Electronic Trading Service (SETS), to complement the existing quote-driven dealership market, (Stock Exchange Automated Quotation system or SEAQ) where trade is based around direct negotiation between the trader and market maker. SETS is an order-driven trading mechanism, established to lower trading costs and increase trade volumes.
Exploration of this data from the LSE confirms the research team's earlier theoretical hypothesis: that 'weak' traders (e.g. sellers selling only a small number of shares) are attracted to the anonymous electronic marketplace, and furthermore, once 'weak' traders have moved to the electronic market, then the remaining 'weakest' traders (who where not particularly 'weak' before) will now be disadvantaged from trading in the dealer's market and will switch to trading in the electronic marketplace. The theory concludes that in the absence of additional incentives this process will continue until, finally, all traders have moved to the electronic market.
Ultimately, he believes, this unravelling process will lead to the growth of the automated SETS mechanism at the expense of traditional dealer markets. Moreover, this finding is likely to hold true not only for other financial markets (including bonds) but commodity markets such as steel. "This process is already at work in the bond market where the computerised market for trading bonds is growing rapidly," he suggests. Moreover, on the consumer side, a recent study of transaction prices for new cars purchased online and offline concludes that the Internet is disproportionately beneficial to those who have personal characteristics that put them at a disadvantage in negotiations i.e. those who correspond to the 'weak' traders type.
"The one barrier to the unravelling process predicted by the theory is any step that would make the dealer market more attractive," suggests Dr Vulkan. "For example, low commissions offered in the dealers market will increase the attractiveness of this form of trading. And evidence suggests that the flexibility of these commissions will ensure that large trade continues to take place in SEAQ because large traders are able to negotiate soft commissions," he concludes.
Alle Nachrichten aus der Kategorie: Studies and Analyses
innovations-report maintains a wealth of in-depth studies and analyses from a variety of subject areas including business and finance, medicine and pharmacology, ecology and the environment, energy, communications and media, transportation, work, family and leisure.
Zurück zur Startseite
Neueste Beiträge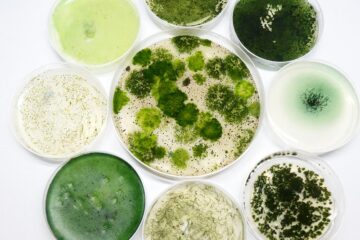 Cyanobacteria: Small Candidates …
… as Great Hopes for Medicine and Biotechnology In the coming years, scientists at the Chair of Technical Biochemistry at TU Dresden will work on the genomic investigation of previously…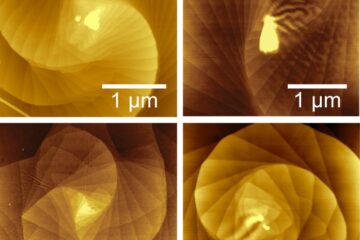 Do the twist: Making two-dimensional quantum materials using curved surfaces
Scientists at the University of Wisconsin-Madison have discovered a way to control the growth of twisting, microscopic spirals of materials just one atom thick. The continuously twisting stacks of two-dimensional…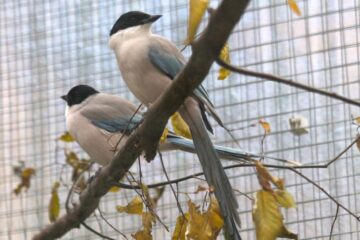 Big-hearted corvids
Social life as a driving factor of birds' generosity. Ravens, crows, magpies and their relatives are known for their exceptional intelligence, which allows them to solve complex problems, use tools…