Science and the supernatural: the truth is out there
Scientists are not prepared to dismiss beliefs about aliens landing on Earth in the past or that some houses are haunted by ghosts.
Researchers from the University of Leicester, UK, and Waikato University, New Zealand, found scientists to be much more open-minded about 'new age' beliefs than might have been expected.
Water divining and the healing power of crystals were beliefs that some scientists were prepared to accept according to the findings which the researchers describe as 'remarkable.'
The study, submitted for publication to the International Journal of Science Education, reveals that there was even acceptance of the power of a ouja board in some cases.
The study was carried out by Dr Richard Coll and Dr Neil Taylor at the University of Leicester School of Education. They surveyed 18 scientists at the University of Leicester and Waikato University.
While the scientists gave much more credence to 'superstitions' than expected- they were dismissive of astrology and palmistry.
Dr Coll, who was a Honorary Visiting Fellow at Leicester from the Centre for Science & Technology Education Research, The University of Waikato, New Zealand, said: "We investigated scientists' perceptions about superstitions and 'new age' beliefs. We were interested to try and understand how scientists think, how they weigh evidence and judge testimony.
"Two things stimulated the research; one was a study of UK school children that showed that in spite of years of science education many students were highly superstitious.
"Second, was an observation by the researchers that many reports in the science education literature work from a prior assumption that scientists work and think in certain ways – specifically that they are totally objective. We were suspicious of this rather simplistic stance and we decided it warranted investigation."
Dr Taylor, who was a Lecturer in primary science education at the University of Leicester when the study was conducted, is now at the University of New England, Australia. He added: "The findings were remarkable, and provided a fascinating insight into the ways scientists think. Many of the scientists were much more open-minded than suggested in the literature. They were, for example, open-minded about things such as water-divining, acupuncture, and a few cases even in things like claims of the healing power of crystals, that aliens may have visited Earth in the past, and that some houses are haunted by ghosts.
"That is not to say that these scientists believed these notions – rather that they would not automatically discount them."
Dr Coll said: "One would have expected them to say these things are complete nonsense – they didn't. The ones they were more likely to believe were aliens and ghosts- the latter surprised me.
"Probably most important was a perception of at least a potential underlying theoretical basis to the belief. So water divining 'might be possible' because there is a physical difference between dry, waterless land, and land which has water flowing underneath it. The very possibility of such a link meant that the scientists were prepared to keep an open mind."
The researchers conclude: "The findings suggest that scientists make reasoned judgments, wanting to see hard evidence, but that they do not dismiss unusual things out of hand. This we think means that the public can have more confidence in the human side of science, that scientists are human and make rational decisions, but are not automatically opposed to different ideas."
Alle Nachrichten aus der Kategorie: Studies and Analyses
innovations-report maintains a wealth of in-depth studies and analyses from a variety of subject areas including business and finance, medicine and pharmacology, ecology and the environment, energy, communications and media, transportation, work, family and leisure.
Zurück zur Startseite
Neueste Beiträge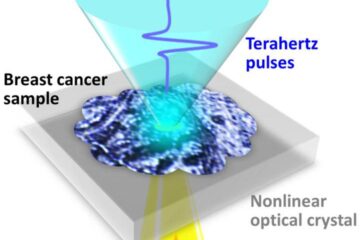 Key breakthrough towards on-site cancer diagnosis
No stain? No sweat: Terahertz waves can image early-stage breast cancer without staining. A team of researchers at Osaka University, in collaboration with the University of Bordeaux and the Bergonié…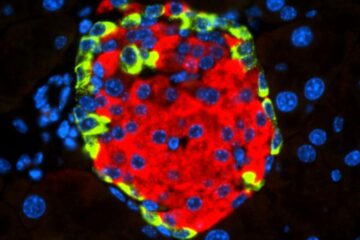 A CNIO team describes how a virus can cause diabetes
It has recently been described that infection by some enteroviruses – a genus of viruses that commonly cause diseases of varying severity – could potentially trigger diabetes, although its direct…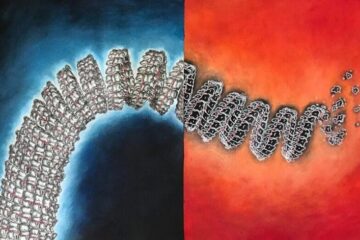 Targeting the shell of the Ebola virus
UD research team looking at ways to destabilize virus, knock it out with antivirals. As the world grapples with the coronavirus (COVID-19) pandemic, another virus has been raging again in…