Italian study finds traffic pollution affects male fertility
A study by Italian researchers of motorway tollgate attendants has demonstrated that traffic pollution damages the quality of sperm in young and middle-aged men.
In research published today (Wednesday 30 April) in Europe's leading reproductive medicine journal Human Reproduction [1] the research team from the University of Naples say their work should prompt studies on other types of workers exposed to similar levels of pollution and alert health authorities to pollution's insidious health effects.
Dr Michele De Rosa and colleagues examined semen quality in 85 men employed at motorway tollgates and 85 aged-matched controls [2] living in the same area.
Although they found that sperm counts and serum levels of FSH (follicle stimulating hormone), LH (luteinizing hormone) and testosterone were within the normal range in both groups, all other sperm parameters were deranged and below World Health Organisation levels in the tollgate workers. The tollgate workers had significantly lower total sperm motility (movement) including forward progression and significantly lower levels in other tests of sperm kinetics and function.
Said Dr De Rosa: "Environmental levels of occupational pollutants, except carbon dioxide, at the tollgates exceeded the maximum legal levels and the workers were exposed to significantly higher levels of nitrogen oxides, sulphur oxides, carbon monoxide and lead than the controls. Although circulating levels of toxicological markers were within normal range we found significantly higher levels of four particular markers – methaemoglobin, sulphaemoglobin, blood Pb (lead) and zinc-protoporphyrin in the tollgate workers."
A range of analyses by the research team identified nitrogen oxides and lead as the most likely culprits damaging the sperm. There was an inverse correlation between sperm count and circulating blood lead levels and other sperm parameters were inversely correlated with the marker for nitrogen oxide levels – methaemoglobin (Mhb).
"This study was conducted with a homogenous population of young to middle-aged workers who were equally and constantly exposed to gasses from vehicles for six hours a day," said Dr De Rosa.
"The sperm count did not differ significantly between our study group and the controls but, in general, the sperm of the study group was more feeble and less active so it has a lower fertility potential."
The research showed that while circulating blood lead levels were not as high in the tollgate workers as had been found in studies of workers in smelting plants, the intermediate but continuous exposure to lead among the tollgate workers impaired sperm, and the impaired function patterns correlating to MHb levels suggested that the nitrogen oxides were also causing damage.
"Our study demonstrates that continuous exposure to traffic pollutants impairs sperm quality in young and middle-aged men. Analysing the potential fertility of these workers after they have been removed from tollgate duty will add other important information," said Dr De Rosa.
He concluded:"Although more research will be necessary to identify the specific modifications induced by each pollutant, we hope that our results will prompt clinical and epidemiological studies of male infertility in other work categories exposed to similar levels of environmental pollution. Meanwhile, given our findings, health authorities should be alert to the insidious health effects of environmental pollution."
[1] Traffic pollutants affect fertility in men. Human Reproduction. Vol. 18. No. 6. Pp 1055-1061.
[2] Seventy-one (83.5%) tollgate workers and 63 (74.1%) controls were married. The mean number of children was 1.8±0.1(range 0-4) in the study group and 2.0±0.1(range 0-4) in the control group. Seven of the 71 married study group (9.9%) and one of the 63(1.6%) married controls were childless, although the wife of the one childless control was pregnant. The general mean time to pregnancy in the study group was 15±1.6 months (range 0-60) and in the control group it was 8.1±0.4 months (range 0-15).
Alle Nachrichten aus der Kategorie: Studies and Analyses
innovations-report maintains a wealth of in-depth studies and analyses from a variety of subject areas including business and finance, medicine and pharmacology, ecology and the environment, energy, communications and media, transportation, work, family and leisure.
Zurück zur Startseite
Neueste Beiträge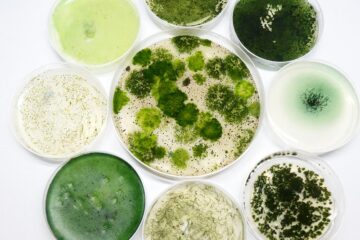 Cyanobacteria: Small Candidates …
… as Great Hopes for Medicine and Biotechnology In the coming years, scientists at the Chair of Technical Biochemistry at TU Dresden will work on the genomic investigation of previously…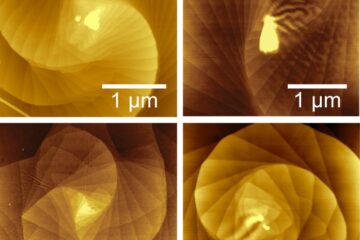 Do the twist: Making two-dimensional quantum materials using curved surfaces
Scientists at the University of Wisconsin-Madison have discovered a way to control the growth of twisting, microscopic spirals of materials just one atom thick. The continuously twisting stacks of two-dimensional…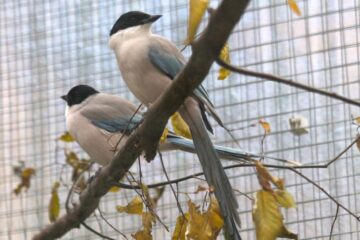 Big-hearted corvids
Social life as a driving factor of birds' generosity. Ravens, crows, magpies and their relatives are known for their exceptional intelligence, which allows them to solve complex problems, use tools…