Very low lead levels linked with IQ deficits, according to NEJM study
A new study suggests that lead may be harmful even at very low blood concentrations. The study, funded by the National Institute of Environmental Health Sciences of the National Institutes of Health, will appear in the April 17 edition of The New England Journal of Medicine.
The five-year study found that children who have blood lead concentration lower than 10 micrograms per deciliter suffer intellectual impairment from the exposure. The researchers also discovered that the amount of impairment attributed to lead was most pronounced at lower levels. The study was carried out by researchers from Cornell University, Cincinnati Children's Hospital Medical Center, and the University of Rochester School of Medicine.
An important feature of this new study is its focus on children with blood lead levels below 10 micrograms per deciliter, a threshold currently used by the Centers for Disease Control and Prevention to define an elevated lead level. Previous research has been concerned primarily with lead's effects in the 10 to 30 micrograms per deciliter range, yet the new study finds lead-related impairments at lower levels.
"In this sample of children we find that most of the damage to intellectual functioning occurs at blood lead concentrations that are below 10 micrograms per deciliter," said Richard Canfield, Division of Nutritional Sciences at Cornell University and primary author on the study. The amount of impairment attributed to lead exposure was much greater than the researchers had expected. "We were surprised to find that in our study the IQ scores of children who had blood lead levels of 10 micrograms per deciliter were about 7 points lower than for children with levels of 1 microgram per deciliter," Canfield said.
At the same time, the study found that an increase in blood lead from 10 to 30 micrograms per deciliter is associated with only a small additional decline in IQ. "Because most prior research focused on children with higher exposures than in our sample, we suspected that those investigators could estimate only the amount of additional damage that occurs after blood lead has reached 10 micrograms per deciliter – unaware that more damage may occur at lower levels," said Charles Henderson, Department of Human Development at Cornell.
Deborah Cory-Slechta, director of the NIEHS Environmental Health Sciences Center at University of Rochester School of Medicine, said, "Our study also emphasizes the need to understand the behavioral deficits indicated by lower IQ scores."
Before 1970, childhood lead poisoning was defined by a blood lead concentration greater than 60 micrograms per deciliter. Since then, the threshold used to define an elevated blood lead level declined several times, before reaching the current value of 10 micrograms per deciliter. . Under this definition, more than one in every 50 children in the United States between the ages of 1 and 5 years is adversely affected by lead, which has been linked to lowered intelligence, behavioral problems, and diminished school performance. Nearly 1 in 10 young children have a lead level above 5 micrograms per deciliter, according to CDC figures.
"Our study suggests that there is no discernable threshold for the adverse effects of lead exposure and that many more children than previously estimated are affected by this toxin," said Bruce Lanphear, Cincinnati Children's Hospital and director of the hospital's Children's Environmental Health Center. "Despite a dramatic decline over the last two decades in the prevalence of children who have blood lead concentrations above 10 micrograms per deciliter, these data underscore the increasing importance of prevention."
The study followed 172 children in the Rochester, N.Y., area whose blood lead was assessed at 6, 12, 18, 24, 36, 48, and 60 months, and who were tested for IQ at both 3 and 5 years of age. The researchers controlled for many other factors that contribute to a child's intellectual functioning, such as birth weight, mother's intelligence, income, education, and amount of stimulation in the home.
"Any detectable effect occurring from such a widespread exposure is cause for concern," Walter J. Rogan, M.D., said. Rogan is a NIEHS researcher who has studied lead exposure in children but was not an author on the study. "Relatively small changes in the mean IQ of a large number of children will dramatically increase the proportion of children below any fixed level of concern, such as an IQ of 80, and decrease the proportion above any 'gifted' level such as 120," Rogan said.
The authors of the study are Richard L. Canfield and Charles R. Henderson, Jr., Cornell University, Ithaca, N.Y.; Deborah A. Cory-Slechta, University of Rochester School of Medicine, Rochester, N.Y.; Christopher Cox, National Institute of Child Health and Human Development, NIH, DHHS, Bethesda, Md.; Todd A. Jusko, University of Washington, Seattle, Wash.; and Bruce P. Lanphear, Cincinnati Children's Hospital Medical Center. NIEHS funds centers for environmental and children's health at University of Rochester, University of Cincinnati, and University of Washington.
Alle Nachrichten aus der Kategorie: Studies and Analyses
innovations-report maintains a wealth of in-depth studies and analyses from a variety of subject areas including business and finance, medicine and pharmacology, ecology and the environment, energy, communications and media, transportation, work, family and leisure.
Zurück zur Startseite
Neueste Beiträge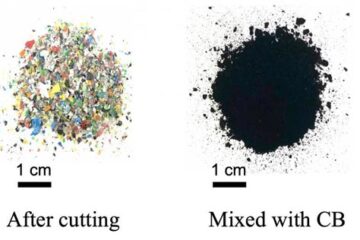 Flash graphene rocks strategy for plastic waste
Rice University lab detours potential environmental hazard into useful material. Plastic waste comes back in black as pristine graphene, thanks to ACDC. That's what Rice University scientists call the process…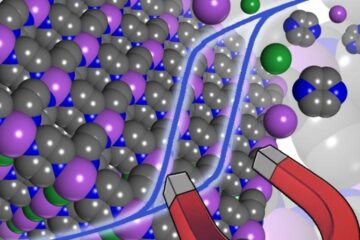 Towards next-generation molecule-based magnets
Magnets are to be found everywhere in our daily lives, whether in satellites, telephones or on fridge doors. However, they are made up of heavy inorganic materials whose component elements…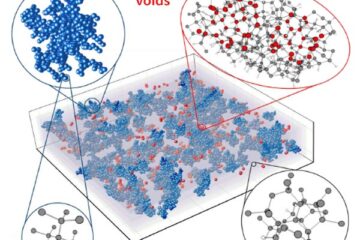 Order in the disorder …
… density fluctuations in amorphous silicon discovered Silicon does not have to be crystalline, but can also be produced as an amorphous thin film. In such amorphous films, the atomic…