Community anti-drug campaigns found ineffective
Broad community initiatives that use local coalitions to reduce alcohol and drug abuse are largely ineffective and may even have a negative effect for some goals, according to a new study of Robert Wood Johnson Foundation's Fighting Back campaign.
"Supporting the activities of local coalitions is both intuitively attractive (bringing the community together to address local problems) and politically popular (spreading the money around)," says Denise Hallfors, Ph.D., of the Pacific Institute for Research and Evaluation in Chapel Hill. "What is not clear is whether coalitions actually reduce substance abuse."
The federal government gave nearly half a billion dollars to local anti-drug coalitions in the 1990s and Fighting Back was the RWJF's largest-ever demonstration program.
The Fighting Back program encouraged local coalitions to design their own campaign based on local context, but required them to establish a coordinated system of public awareness, prevention, early identification and treatment across the entire community.
This study evaluated the approaches and achievements of 12 of the 14 Fighting Back communities across the country. The researchers categorized and quantified the strategies used in each community and conducted more than 12,000 telephone surveys to assess drug and alcohol use in the treatment communities compared with 29 control communities.
They found that neither community-wide strategies nor those aimed at youth reduced rates of drug or alcohol use compared with the control communities. They also found an increase in rates after implementing strategies aimed at adults. The study is published in the October issue of the American Journal of Preventive Medicine.
"Coalitions that were more comprehensive in their strategies did not show any superior benefit; when coalitions focused high doses of funding and staff time on specific strategies, this produced an inverse relationship with desired outcomes," the researchers write.
They laid out several reasons why these coalitions may have proven ineffective:
*Broad goals require communities to work on many fronts at once and to have competing priorities. * Broad-based coalitions are expensive to maintain and may actually lead to the use of less effective strategies because of the need to acquiesce to various demands of community and coalition members. This can make it difficult to implement a cohesive and targeted program.
* While sites were required to focus a lot of resources on public awareness strategies, there is little evidence that this approach changed either beliefs or behavior related to substance use.
* Because community members and agencies were encouraged to try any and all new ideas, few of the strategies followed tested models of intervention.
* Strategies may also have been poorly implemented or carried out in such a way that was unacceptable to the individuals or institutions they were supposed to change.
Despite these findings, the researchers conclude that Fighting Back holds many positive lessons for future efforts, which will also benefit from research done in the 10 years since the program was first conceptualized.
To be effective, communities need to focus on well-defined goals; continually evaluate progress toward these goals and consider environmental strategies (such as stricter sanctions for alcohol and tobacco sales to youth), instead of relying on individual or public awareness solutions.
"Rather than expecting effective programs to emerge entirely from a political process, we must continue to find a way to bridge the gap between scientific knowledge and the desire to improve one's own community," they say.
The study was funded by the Robert Wood Johnson Foundation and the National Institute on Drug Abuse.
Health Behavior News Service: (202) 387-2829 or www.hbns.org.
Interviews: Contact Diane Williams at (301) 755-2754 or williamd@pire.org. American Journal of Preventive Medicine: Contact the editorial office at (619) 594-7344.
Center for the Advancement of Health
Contact: Ira R. Allen
Director of Public Affairs
202.387.2829
press@cfah.org
Media Contact
Diane Williams
EurekAlert!
All latest news from the category: Studies and Analyses
innovations-report maintains a wealth of in-depth studies and analyses from a variety of subject areas including business and finance, medicine and pharmacology, ecology and the environment, energy, communications and media, transportation, work, family and leisure.
Back to home
Newest articles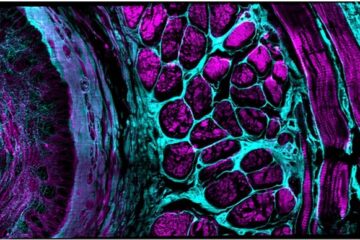 Enhancing the workhorse
Artificial intelligence, hardware innovations boost confocal microscope's performance. Since artificial intelligence pioneer Marvin Minsky patented the principle of confocal microscopy in 1957, it has become the workhorse standard in life…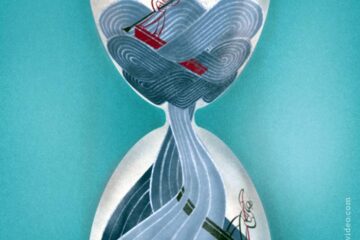 In the quantum realm, not even time flows as you might expect
New study shows the boundary between time moving forward and backward may blur in quantum mechanics. A team of physicists at the Universities of Bristol, Vienna, the Balearic Islands and…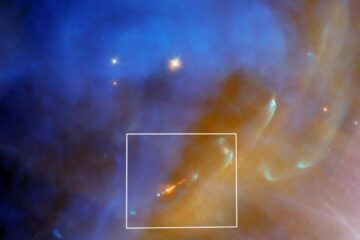 Hubble Spots a Swift Stellar Jet in Running Man Nebula
A jet from a newly formed star flares into the shining depths of reflection nebula NGC 1977 in this Hubble image. The jet (the orange object at the bottom center…