Do people from different countries behave differently in a crisis?
Professor Ed Galea, from the University of Greenwich in London, and a team of international colleagues have won a grant of 2 million Euros from the European Union. The University of Greenwich has a 500,000 Euro share of the funding, the largest research budget of the eight partners in the project team.
In this study, Professor Galea, an expert in fire safety engineering, will compare how people behave when fleeing from emergencies in seven countries: Germany, Spain, Sweden, Turkey, Poland, the UK and the Czech Republic. They will conduct evacuation trials in each country, using people of similar age and occupation, and the same type of building.
Professor Galea says: "If fire breaks out on a plane, in a building or on a ship, how long will it take the occupants to get out? And do people from different countries behave differently in a crisis? This research asks whether culture and ethnicity play a role in determining how people respond in disasters. Our findings will give us confidence to predict how people will behave in emergencies, knowing that our computer models are based on how real people behave.
"This is important as all parts of the world are vulnerable to emergency incidents. There have been terrorist attacks on the World Trade Centre, the Madrid train system and the London underground. There have been natural disasters such as earthquakes in Turkey and Japan. And devastating fires have caused deaths in many countries."
Ed Galea is a world expert on modelling fires and how people behave in emergencies. His expertise has helped to design safer structures around the world including the Sydney Olympic Stadium, the O2 Dome, Arsenal's Emirates Stadium, Airbus A380 and the new aircraft carriers for the Royal Navy. His software was also used by the US government authority charged with investigating the World Trade Centre 9/11 evacuation and he is currently completing work on a £1.5 million EPSRC project interviewing survivors of the disaster.
The Fire Safety Engineering team at the University of Greenwich, which is headed by Ed Galea, has won the Queen's Anniversary Award for Higher & Further Education, the British Computer Society's IT Award and the European Information Society Technologies prize.
This project, Behaviour, Security & Culture (BeSeCU) has been funded under the EU's Seventh Framework Programme. It is led by the Institute of Medical Psychology in Hamburg, Germany.
Professor Tom Barnes, Pro Vice-Chancellor (Research & Enterprise) at the University of Greenwich, says: "We are delighted that the EU is to fund this project involving our internationally-renowned Fire Safety Engineering Group. Bringing together the expertise of engineers, computer modellers and psychologists, the team takes a multi-disciplinary approach to find solutions to real-world problems – an excellent example of the research mission of this university."
•Members of the university's Fire Safety Engineering Group have also just won a prestigious international prize. The US Society of Fire Protection Engineers has chosen them as winners of the Jack Bono Engineering Communication Award, which recognises the research paper that has most contributed to the advancement and application of professional fire protection engineering. The winning publication from the Greenwich team appeared in the Journal of Fire Protection Engineering last year, The winning paper from the Greenwich team appeared in the Journal of Fire Protection Engineering last year, entitled "Signage Legibility Distances as a Function of Observation Angle" and was authored by Hui Xie, Lazaros Filippidis, Steven Gwynne, Edwin Galea, Darren Blackshields and Peter Lawrence.
All news from this category: Studies and Analyses
innovations-report maintains a wealth of in-depth studies and analyses from a variety of subject areas including business and finance, medicine and pharmacology, ecology and the environment, energy, communications and media, transportation, work, family and leisure.
Back to the Homepage
Latest posts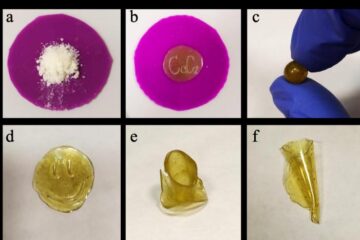 Chemists create renewable plant-based polymers
What makes them different is that they can be easily recycled. Researchers at the Laboratory of Cluster Catalysis at St Petersburg University have synthesised polymers from biomass. What makes them…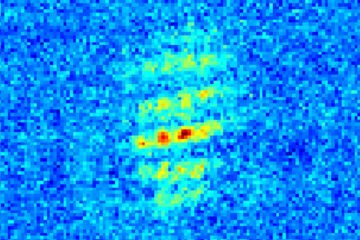 Atom interferometry demonstrated in space for the first time
Researchers present results of experiments with atom interferometry on a sounding rocket / Further rocket missions set to follow. Extremely precise measurements are possible using atom interferometers that employ the…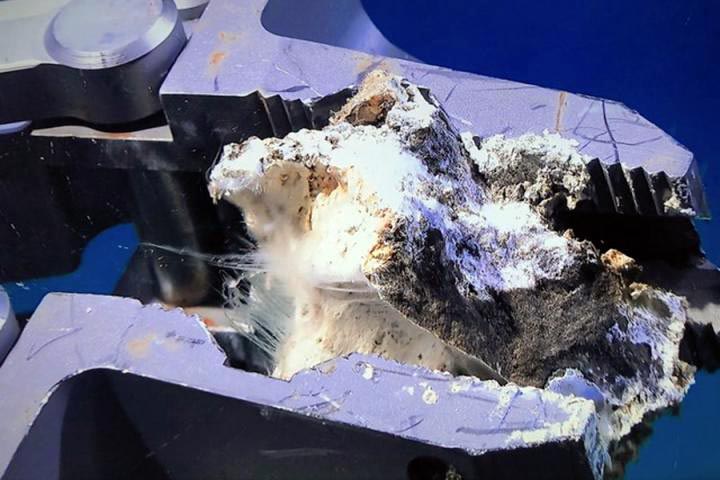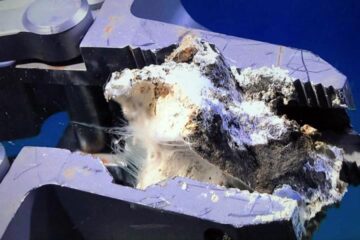 Ocean bacteria release carbon into the atmosphere
Research could help scientists better estimate Earth's carbon budget. A team led by University of Minnesota researchers has discovered that deep-sea bacteria dissolve carbon-containing rocks, releasing excess carbon into the…