OHSU Cancer Institute research gives hope for chemo holidays for men with advanced prostate cancer
Oregon Health & Science University Cancer Institute researchers, in a first-of-its-kind study, have found that even men with advanced prostate cancer can take a much-needed safe break, or holiday, from chemotherapy.
The double-blind, randomized study, led by principal investigator Tomasz Beer, M.D., recently was published in the journal Cancer. Beer is the Grover C. Bagby Endowed Chair for Cancer Research, director of the OHSU Cancer Institute Prostate Cancer Program, and associate professor of medicine (hematology/medical oncology), OHSU School of Medicine.
Beer and his team wanted to know if men with metastatic, androgen-independent prostate cancer cancer that has spread from the prostate and is not affected by the male hormone, androgen could take a break from docetaxel, an intravenous chemotherapy delivery drug that is the gold standard treatment for androgen-independent prostate cancer. Docetaxel works by killing cancer cells and slowing cell growth. However, the drug also can cause side effects, such as hair loss, nausea, loss of appetite and increased chance for infections. Chemo holidays can be a much-needed vacation from these side effects.
Prior to this study, it wasn't known whether stopping chemotherapy would lead to treatment resistance.
"We wanted to see if we could improve the quality of life for these patients by giving them time away from chemotherapy and possibly extend the time their cancer is controlled. Essentially, what we proved is that in selected subjects, chemotherapy holidays are feasible and provided meaningful breaks from treatment," said Beer.
This is the first multi-institutional trial to examine outcomes from intermittent chemotherapy. A total of 250 men participated. Of those, 18 percent entered the intermittent arm of the study. These men previously had responded well to chemotherapy.
The median duration of the first chemo holiday was 18 weeks. On resumption of chemotherapy, it the majority of subjects responded to treatment. Specifically, 45.5 percent of participants responded with a greater than 50 percent reduction in prostate specific antigen (PSA) from their post-holiday baseline; of those, 45.5 percent had stable PSAs for at least 12 weeks; and 9.1 percent developed disease progression. Prostate-specific antigen is a protein produced by the cells of the prostate gland and is present in small quantities in the serum of healthy men, and it often elevates when prostate cancer is present. Most men have less than 4 nanograms. Anything higher can indicate prostate cancer.
The next step, said Beer, is to study the addition of immunotherapy, treating the cancer by working with the immune system, during the chemotherapy holidays.
"Because we know holidays are a good thing, we want to find ways to make them even longer," Beer said. OHSU and Beer have significant financial interest in Novacea, Inc., a company that has a commercial interest in the results of this research and technology. This potential conflict was reviewed and a management plan approved by the OHSU Conflict of Interest in Research Committee and the Integrity Program Oversight Council was implemented.
Media Contact
Christine Decker
EurekAlert!
All latest news from the category: Studies and Analyses
innovations-report maintains a wealth of in-depth studies and analyses from a variety of subject areas including business and finance, medicine and pharmacology, ecology and the environment, energy, communications and media, transportation, work, family and leisure.
Back to home
Newest articles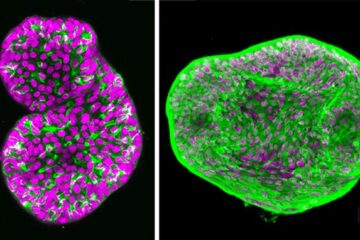 Prostate cancer organoids open path to precision oncology
A multi-institutional team of investigators led by bioengineer Ankur Singh has developed research tools that shed new light on a virtually untreatable form of prostate cancer, opening a pathway that may lead…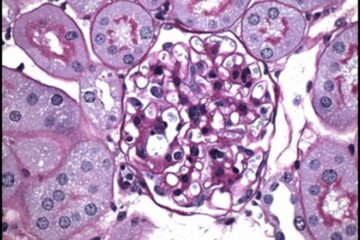 Experimental compound counters diabetic complications
An experimental compound reduced complications of type 1 and type 2 diabetes in mice – not by lowering blood sugar – but by countering its consequences: cell death, inflammation, and…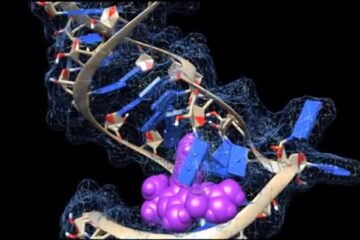 Taking new aim at COVID-19
The coronavirus's tangled strands of RNA could offer new ways to treat people who get infected. To the untrained eye, the loops, kinks and folds in the single strand of…