Study raises questions over Investors in People Award
A new study of almost 15,000 people by Nottingham University Business School found that a wider range of minority groups suffer disadvantage with regard to training provision in workplaces with the prestigious Investors in People (IiP) training award than elsewhere.
Women, ethnic minorities, temporary/fixed term employees, the disabled and older workers were all at more of a disadvantage in terms of training if they worked for an IiP-accredited employer, compared to those at non-IiP workplaces.
The research, conducted using data from the well-respected 2004 Workplace Employment Relations Survey, also found that IiP does nothing to boost training levels for many of these groups.
The results come as a surprise because IiP has required organisations to fulfil an equal opportunities 'indicator' with regard to the development of their employees in order to secure recognition, since it was extensively revised in 2000.
The new research suggests that large numbers of organisations are failing to meet this requirement.
Professor Kim Hoque of Nottingham University Business School, author of the research, said: "Although IiP requires organisations to uphold equal opportunities principles, it also requires them to gear their training provision to business need.
"In organisations where business need is narrowly defined, this often means developmental opportunities come to be targeted on a cadre of core value-creating professionals and managers, rather than the workforce as a whole. It does raise questions, though, as to how organisations are able to secure recognition despite failing to adhere to one of IiP's key requirements."
The results also suggest that the government was correct last year to reject the Women and Work Commission's recommendation to award IiP £1 million of public money to promote and spread equality and diversity best practice.
The research also found no evidence that IiP does anything to boost training levels for workers classified as 'routine unskilled'. Given that much of the government's skills strategy, following the recommendations of the Leitch review, is predicated on increasing the proportion of the adult workforce qualified to level 2, the suggestion here is that IiP may be contributing little if anything to the achievement of this target.
Professor Hoque's study examined the patterns of training incidence and duration of nearly 15,000 people, 46 per cent of whom were in workplaces with IiP recognition. It is due to be published in the Industrial Relations Journal.
All latest news from the category: Studies and Analyses
innovations-report maintains a wealth of in-depth studies and analyses from a variety of subject areas including business and finance, medicine and pharmacology, ecology and the environment, energy, communications and media, transportation, work, family and leisure.
Back to home
Newest articles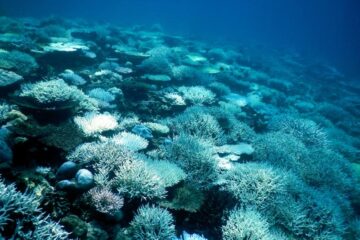 Young Corals Provide Insight into Recovery from Coral Bleaching
The number of young corals can reveal how reefs are recovering from coral bleaching. A new study from the University of Bremen, which was recently published in "PLOS ONE" journal,…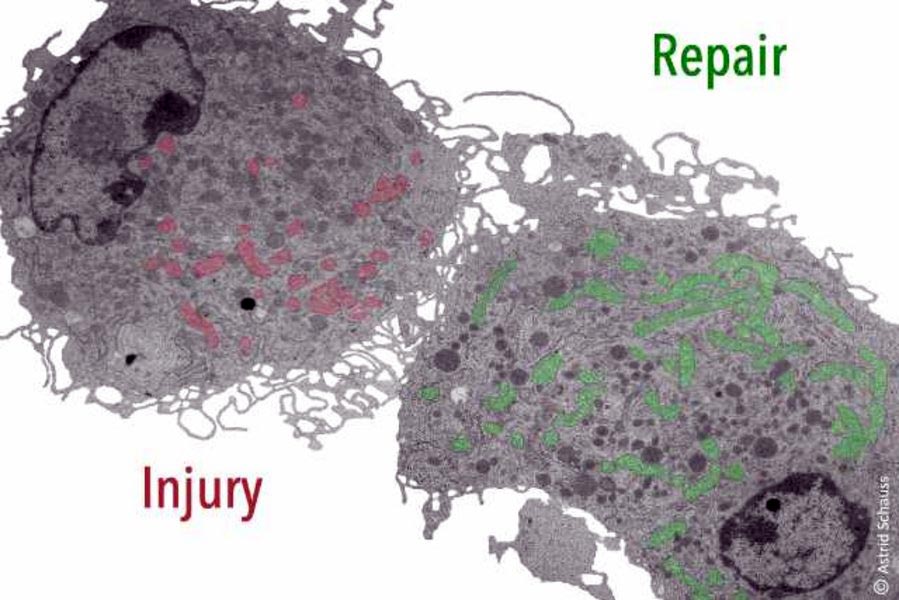 Defense or repair: How immune cells are controlled during wound healing
For the first time, scientists show a causal link between tissue repair, mitochondrial metabolism, and the activation and function of macrophages (scavenger cells) / Publication in 'Cell Metabolism'. A Cologne-based…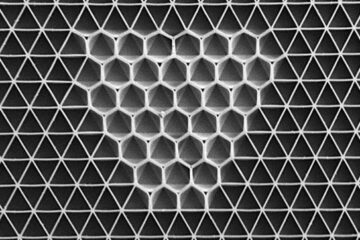 Transforming material topology with a drop of liquid
Liquid acts across multiple scales to reorganize connectivity in networks of artificial microscopic cells. The Science Networks of cells in nature have inspired researchers to develop their own materials made…