Walking and moderate exercise help prevent dementia
The four-year study involved 749 men and women in Italy who were over age 65 and did not have memory problems at the beginning of the study. Researchers measured the amount of energy exerted in the participants' weekly physical activities, including walking, climbing stairs, and moderate activities, such as house and yard work, gardening, and light carpentry. By the end of the study, 54 people developed Alzheimer's disease and 27 developed vascular dementia.
The study found the top one-third of participants who exerted the most energy walking were 27 percent less likely to develop vascular dementia than those people in the bottom one-third of the group.
Participants who scored in the top one-third for the most energy exerted in moderate activities lowered their risk of vascular dementia by 29 percent and people who scored in the top one-third for total physical activity lowered their risk by 24 percent compared to those in the bottom one-third.
"Our findings show moderate physical activity, such as walking, and all physical activities combined lowered the risk of vascular dementia in the elderly independent of several sociodemographic, genetic and medical factors," said study author Giovanni Ravaglia, MD, with University Hospital S. Orsola Malpighi, in Bologna, Italy. "It's important to note that an easy-to-perform moderate activity like walking provided the same cognitive benefits as other, more demanding activities."
Ravaglia says it's possible that physical activity may improve cerebral blood flow and lower the risk of cerebrovascular disease, which is a risk factor for vascular dementia, but further research is needed about the mechanisms operating between physical activity and a person's memory.
Contrary to some reports, the study found that physical activity was not associated with a reduced risk of Alzheimer's disease, but Ravaglia says more research is needed before concluding that Alzheimer's disease is not preventable through exercise.
All latest news from the category: Studies and Analyses
innovations-report maintains a wealth of in-depth studies and analyses from a variety of subject areas including business and finance, medicine and pharmacology, ecology and the environment, energy, communications and media, transportation, work, family and leisure.
Back to home
Newest articles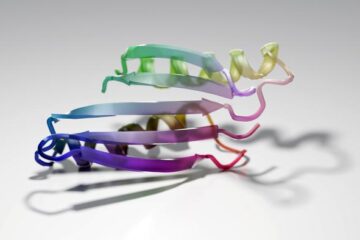 Deep learning dreams up new protein structures
A neural network trained exclusively to predict protein shapes can also generate new ones. Just as convincing images of cats can be created using artificial intelligence, new proteins can now…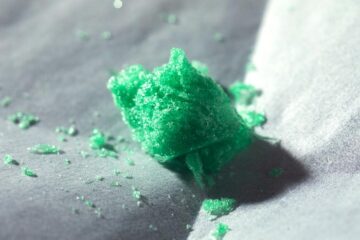 How to freeze-dry a potential COVID-19 vaccine
In Science Advances, scientists report successfully freeze-drying specialized liposomes that could be developed for use in future vaccines. Things that are freeze-dried: Astronaut food. Emergency rations. And, just maybe, some…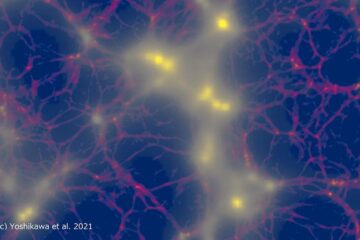 Record-breaking simulations of large-scale structure formation in the universe
Researchers led by the University of Tsukuba present computer simulations that capture the complex dynamics of elusive neutrinos left over from the Big Bang. Current simulations of cosmic structure formation…