Overfishing and evolution
Using snorkelers and SCUBA divers is not the best way to monitor fish populations, if we want to know the evolutionary effects of overfishing.
The fish population in coral reef areas is often assessed by snorkelers or SCUBA divers, but new research shows that these methods may misrepresent the number of fish.
A study from the University of Victoria shows that fish avoid the divers and snorkelers who try to count them. Not all types of fish are equally frightened by the divers, and Faculty of 1000 member Helen Yap, who recommended the study, explains that therefore "such methods may not provide an accurate picture of the actual diversity and abundance of fish communities."
Counting coral reef fish informs researchers about local ecological changes. However, accurate monitoring of fish populations in other parts of the ocean is also necessary. This is because overfishing has long-term, 'evolutionary' effects on fish population and breeding rates.
This was addressed by John Pandolfi in a recent article in Faculty of 1000 Reports. Accurate assessment of changes to fish populations depends on being able to count them. Pandolfi emphasized that fish populations must be monitored over several generations, saying "While the field is exciting and changing almost daily, we still have very little information of how species are affected by fisheries-induced evolution, and the extent to which various traits are vulnerable."
1. Helen Yap, Faculty Member for F1000 Biology, is Associate Professor of Marine Science at the Marine Science Institute of the University of the Philippines, Quezon City. http://www.f1000biology.com/about/biography/9666553295102257.
2. John Pandolfi, Faculty Member for F1000 Biology, is Professor of Marine Studies at the University of Queensland, Brisbane. http://www.f1000biology.com/about/biography/3818957505075747.
3. The full text of the evaluation of "Using underwater cameras to assess the effects of snorkeler and SCUBA diver presence on coral reef fish abundance, family richness, and species composition" is available at http://www.f1000biology.com/article/id/1161278.
4. The full text of the article "Evolutionary impacts of fishing: overfishing's 'Darwinian debt'" is available at http://dx.doi.org/10.3410/B1-43.
5. Please name Faculty of 1000 Biology in any story you write. If you are writing for the web, please link to the website.
6. Faculty of 1000 Biology, www.f1000biology.com is a unique online service that helps you stay informed of high impact articles and access the opinions of global leaders in biology. Our distinguished international faculty select and evaluate key articles across biology, providing a rapidly updated, authoritative guide to the biomedical literature that matters.
7. Please contact Kathleen Wets, Director of Sales & Marketing, for a complementary journalist subscription to Faculty of 1000 www.f1000.com.
Media Contact
Kathleen Wets
EurekAlert!
Alle Nachrichten aus der Kategorie: Studies and Analyses
innovations-report maintains a wealth of in-depth studies and analyses from a variety of subject areas including business and finance, medicine and pharmacology, ecology and the environment, energy, communications and media, transportation, work, family and leisure.
Zurück zur Startseite
Neueste Beiträge
AI learns to trace neuronal pathways
Cold Spring Harbor Laboratory (CSHL) scientists have taught computers to recognize a neuron in microscope images of the brain more efficiently than any previous approach. The researchers improved the efficiency…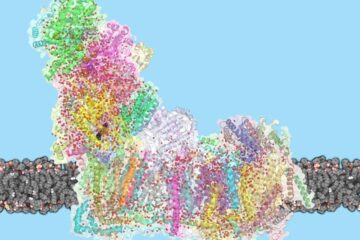 Mystery of giant proton pump solved
Mitochondria are the powerhouses of our cells, generating energy that supports life. A giant molecular proton pump, called complex I, is crucial: It sets in motion a chain of reactions,…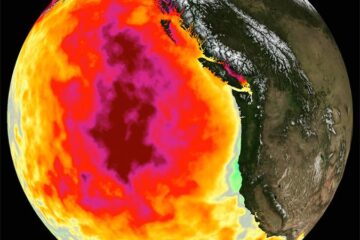 Marine heatwaves are human made
A marine heatwave (ocean heatwave) is an extended period of time in which the water temperature in a particular ocean region is abnormally high. In recent years, heatwaves of this…