NATO to fund study into earthquake risk
The 700 km long Talas-Fergana fault in Kyrgyzstan is similar to the San-Andreas fault in the USA and geologists believe the area is highly vulnerable to seismic activity.
The fault cuts across the largest hydroelectric power and irrigation scheme in Central Asia. The Toktogul scheme generates 1200 megawatts of electricity annually and incorporates a reservoir containing 20 cubic kilometres of water behind a 230 metre high dam. It provides power and irrigation water to Kyrgyzstan, Uzbekistan, Tajikistan, Kazakhstan and Russia so it is vital for the region's economic, social and agricultural stability.
These countries' competing demands for power and water mean Toktogul is already the focus of cross-border tensions. Disruption could be catastrophic, putting their fragile economies at risk, provoking civil unrest and providing opportunities for the region's extremist groups to exploit the resulting disorder.
Radioactive and toxic waste dumps in the area, left by Soviet-era uranium mining, means there is a further threat of contamination to irrigated land in the Fergana Valley that provides food and livelihoods for 10 million people.
Dr Derek Rust, a geologist at the University of Portsmouth, is the Director of the three-year NATO 'Science for Peace' project. The research team also includes the University of Milan-Bicocca and the national seismological institutes of Kyrgyzstan and Uzbekistan. They will use the grant to analyse potential geo-environmental risks and produce hazard scenarios for the governments of the countries at risk.
He said: "Faults are created by movements in the Earth's crust linked to plate tectonics, a theory which was dismissed by Soviet geologists when Toktogul was designed and built in the late 60s and early 1970s; consequently the significance of the fault was not appreciated.
"We now know that the Talas-Fergana fault has a long history of activity with the last faulting event occurring recently in geological terms, approximately 400 – 500 years ago. Another event is inevitable; it's just a question of when.
"Understanding the real threats to the environmental security of this region and finding ways to mitigate against these threats is crucial to avoiding conflicts over water and power supplies and avoiding extensive pollution of vital lands."
The Talas-Fergana fault results from the Indian tectonic plate ploughing northwards into Eurasia at a rate of around 50 mm per year, the same active plate tectonics that continues to create the Himalayas and the Tibetan plateau.
Rust predicts that seismic activity in the area of the Talas-Fergana fault could lead to the breaching of landslide-dammed lakes, causing flooding and contamination downstream by uranium waste.
The Sichuan earthquake in May this year, which measured 7.8 on the Richter scale, created around 30 landslide damned lakes. Rust says this earthquake can serve as a model for what may happen during a similar earthquake on the Talas-Fergana fault.
"An earthquake is like a spring being steadily wound until it breaks, releasing the stored energy," he said. "A major earthquake in mountainous terrain is very likely to produce large landslides.
Rust and his team will spend three years examining existing seismic data and gathering new information from satellite remote sensing imagery, aerial photography, radiocarbon dating of geological features and using several portable seismometers. He said that establishing a pattern of how previous tectonic activity has affected the region is the best guide to what may happen in the future.
But he is clear that the research is not about predicting earthquakes but understanding them to minimise their effects.
"For example we can estimate long term 'slip rates' on big faults and their patterns of behaviour – but exact earthquake prediction is the elusive holy grail of earthquake geology."
The findings will be presented to the governments of the countries at risk when the project is completed in 2011.
All latest news from the category: Studies and Analyses
innovations-report maintains a wealth of in-depth studies and analyses from a variety of subject areas including business and finance, medicine and pharmacology, ecology and the environment, energy, communications and media, transportation, work, family and leisure.
Back to home
Newest articles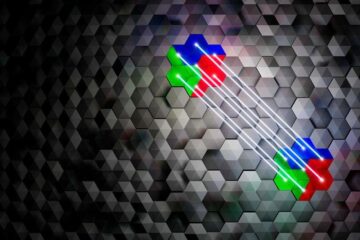 Error-Free Quantum Computing Gets Real
For quantum computers to be useful in practice, errors must be detected and corrected. At the University of Innsbruck, Austria, a team of experimental physicists has now implemented a universal…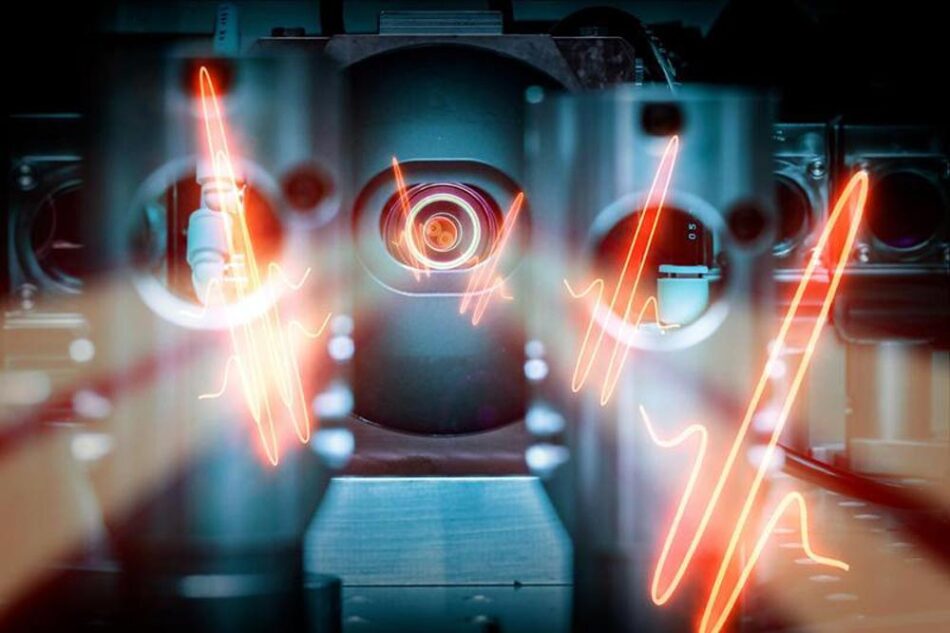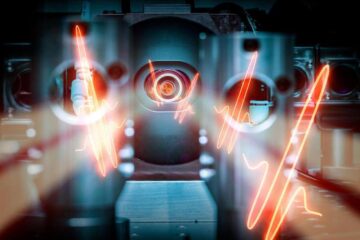 Most powerful dual-comb spectrometer developed
Scientists from Hamburg and Munich developed the world's most powerful dual-comb spectrometer that paves the way for many applications in atmospheric science and biomedical diagnostics, such as early cancer detection….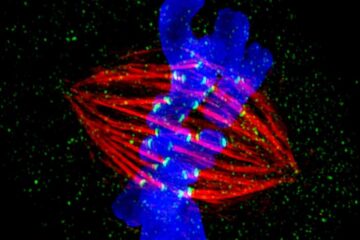 Role of cohesins in embryonic stem cell division
Study shows how meiotic cohesin complexes affect chromosome structure and genomic integrity – and the long-term implications of their effects on the stem cell genome. Chromosomes undergo precise structural changes…