Meta-analysis: Bug and weed killers, solvents may increase risk of Parkinson's disease
"Due to this association, there was also a link between farming or country living and developing Parkinson's in some of the studies," said study author Emanuele Cereda, MD, PhD, with the IRCCS University Hospital San Matteo Foundation in Pavia, Italy. The research was also conducted by Gianni Pezzoli, MD, with the Parkinson Institute – ICP, Milan.
For the analysis, researchers reviewed 104 studies that looked at exposure to weed, fungus, rodent or bug killers, and solvents and the risk of developing Parkinson's disease. Studies that evaluated the proximity of exposure, such as country living, work occupation and well water drinking were also included.
The research found that exposure to bug or weed killers and solvents increased the risk of developing Parkinson's disease by 33 to 80 percent. In controlled studies, exposure to the weed killer paraquat or the fungicides maneb and mancozeb was associated with two times the risk of developing the disease.
"We didn't study whether the type of exposure, such as whether the compound was inhaled or absorbed through the skin and the method of application, such as spraying or mixing, affected Parkinson's risk," said Cereda. "However, our study suggests that the risk increases in a dose response manner as the length of exposure to these chemicals increases."
The study was supported by the Grigioni Foundation for Parkinson's Disease and the IRCCS University Hospital San Matteo Foundation.
To learn more about Parkinson's disease, please visit
http://www.aan.com/patients.
The American Academy of Neurology, an association of more than 26,000 neurologists and neuroscience professionals, is dedicated to promoting the highest quality patient-centered neurologic care. A neurologist is a doctor with specialized training in diagnosing, treating and managing disorders of the brain and nervous system such as Alzheimer's disease, stroke, migraine, multiple sclerosis, brain injury, Parkinson's disease and epilepsy.
For more information about the American Academy of Neurology, visit http://www.aan.com or find us on Facebook, Twitter, Google+ and YouTube.
Media Contacts:
Rachel Seroka
Michelle Uher, muher@aan.com, 612-928-6120
Media Contact
Rachel Seroka
American Academy of Neurology
Alle Nachrichten aus der Kategorie: Studies and Analyses
innovations-report maintains a wealth of in-depth studies and analyses from a variety of subject areas including business and finance, medicine and pharmacology, ecology and the environment, energy, communications and media, transportation, work, family and leisure.
Zurück zur Startseite
Neueste Beiträge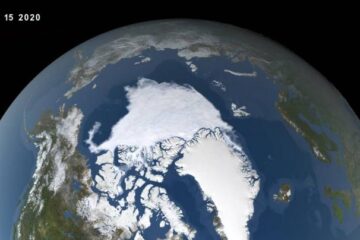 2020 Arctic sea ice minimum at second lowest on record
NASA and the National Snow and Ice Data Center (NSIDC) at the University of Colorado Boulder shows that the 2020 minimum extent, which was likely reached on Sept. 15, measured…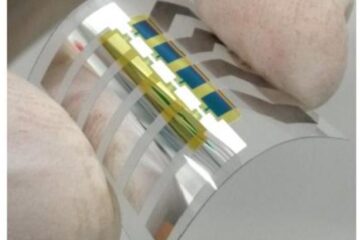 Dresden physicists develop printable organic transistors
Scientists at the Institute of Applied Physics at TU Dresden have come a step closer to the vision of a broad application of flexible, printable electronics. The team around Dr…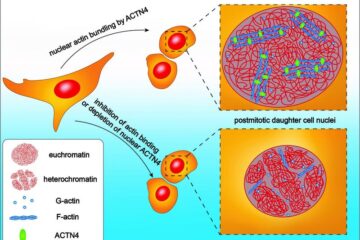 Researchers discover a mechanism that causes cell nuclei to grow
By far the most important process in cell development is how cells divide and then enlarge in order to multiply. A research team headed by Freiburg medical scientist Prof. Dr….