Longer life for humans linked to further loss of endangered species
The study, published in the September issue of Ecology and Society, examined a combination of 15 social and ecological variables — from tourism and per capita gross domestic product to water stress and political stability.
Then researchers analyzed their correlations with invasive and endangered birds and mammals, which are two indicators of what conservationist Aldo Leopold termed "land sickness," the study said.
Human life expectancy, which is rarely included among indexes that examine human impacts on the environment, surfaced as the key predictor of global invasions and extinctions.
"It's not a random pattern," said lead author Aaron Lotz, a postdoctoral scholar in the Department of Wildlife, Fish and Conservation Biology when the study was conducted. "Out of all this data, that one factor — human life expectancy — was the determining factor for endangered and invasive birds and mammals."
The study analyzed data from 100 countries, which included roughly 87 percent of the world's population, 43 percent of global GDP per capita, and covered 74 percent of the Earth's total land area. Additional factors considered were agricultural intensity, rainfall, pesticide regulation, energy efficiency, wilderness protection, latitude, export-import ratio, undernourishment, adult literacy, female participation in government, and total population.
The findings include:
New Zealand, the United States and the Philippines had among the highest percentages of endangered and invasive birds.
New Zealand had the highest percentage of all endangered and invasive species combined, largely due to its lack of native terrestrial mammals. The study said that in the past 700 to 800 years since the country was colonized, it has experienced massive invasion by nonindigenous species, resulting in catastrophic biodiversity loss.
African countries had the lowest percentage of invasive and endangered birds and mammals. These countries have had very little international trade, which limits opportunities for biological invasion.
As GDP per capita — a standard measure of affluence — increased in a country, so did the percentage of invasive birds and mammals.
As total biodiversity and total land area increased in a country, so did the percentage of endangered birds. (Biodiversity in this context is not a measure of health but refers to the number of species in an area.)
Lotz said the study's results indicate the need for a better scientific understanding of the complex interactions among humans and their environment.
"Some studies have this view that there's wildlife and then there's us," said Lotz. "But we're part of the ecosystem. We need to start relating humans to the environment in our research and not leave them out of the equation. We need to realize we have a direct link to nature."
The study was co-authored by Craig Allen of the Nebraska Cooperative Fish and Wildlife Research Unit, which provided funding along with the James S. McDonnell Foundation-Studying Complex Systems.
About UC Davis
For more than 100 years, UC Davis has engaged in teaching, research and public service that matter to California and transform the world. Located close to the state capital, UC Davis has more than 33,000 students, more than 2,500 faculty and more than 21,000 staff, an annual research budget of nearly $750 million, a comprehensive health system and 13 specialized research centers. The university offers interdisciplinary graduate study and more than 100 undergraduate majors in four colleges — Agricultural and Environmental Sciences, Biological Sciences, Engineering, and Letters and Science. It also houses six professional schools — Education, Law, Management, Medicine, Veterinary Medicine and the Betty Irene Moore School of Nursing.
http://bit.ly/1a0cz1t
All latest news from the category: Studies and Analyses
innovations-report maintains a wealth of in-depth studies and analyses from a variety of subject areas including business and finance, medicine and pharmacology, ecology and the environment, energy, communications and media, transportation, work, family and leisure.
Back to home
Newest articles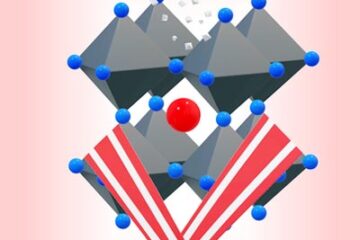 Perovskite solar cells soar to new heights
Metal halide perovskites have been under intense investigation over the last decade, due to the remarkable rise in their performance in optoelectronic devices such as solar cells or light-emitting diodes….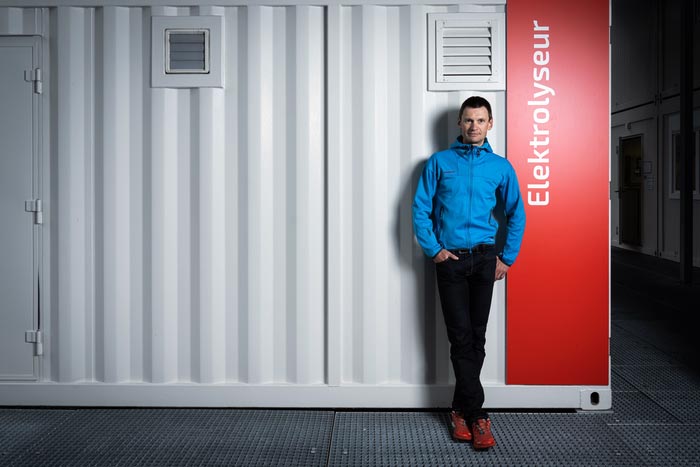 Blue hydrogen can help protect the climate
An international group of researchers led by the Paul Scherrer Institute and the Heriot-Watt University has carried out in-depth analyses of the climate impact of blue hydrogen. This is produced…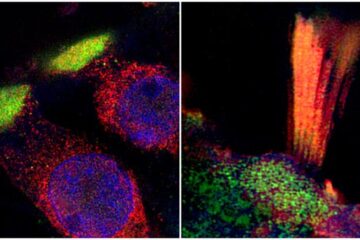 Genes associated with hearing loss visualised in new study
Researchers from Uppsala University have been able to document and visualise hearing loss-associated genes in the human inner ear, in a unique collaboration study between otosurgeons and geneticists. The findings…