How to improve indoor air quality?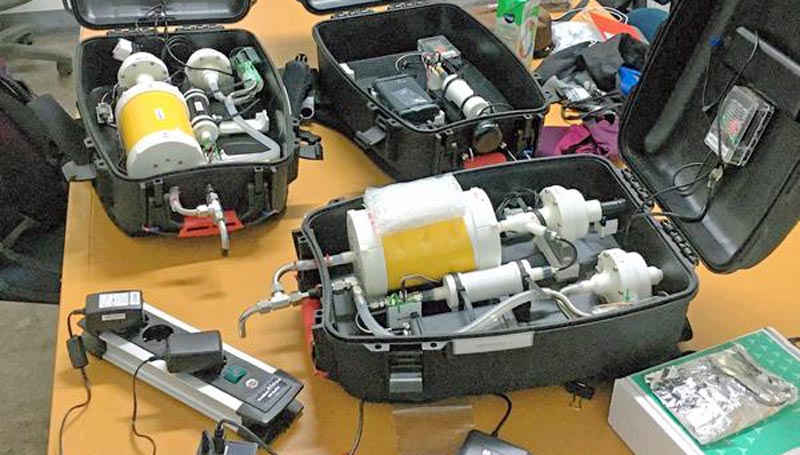 A Europe-wide consortium of 19 universities, research institutions, and companies will investigate indoor air pollution over the next four years. The Leibniz Institute for Tropospheric Research (TROPOS) in Leipzig is the only partner in Germany and will develop an innovative tool to monitor indoor air quality. By the end of 2026, the consortium, led by the Brussels-based think tank Lisbon Council, aims to provide scientifically sound information for legislation so that guidelines for indoor air quality can be set and strategies for sustainable, technological innovations to improve air quality can be developed.
The European Commission is funding the "EVIDENCE DRIVEN INDOOR AIR QUALITY IMPROVEMENT" project (EDIAQI for short) with a total of 8 million euros and hopes that this will provide a boost to innovation similar to the EU directives on outdoor air quality, which have ensured significant modernisation in recent decades.
In industrialised countries, people spend up to 90 per cent of their lives indoors, almost 70 per cent of which is spent at home. It is likely that the amount of time spent indoors has increased even further in recent months due to the global pandemic. After the quality of outdoor air, indoor air quality is now increasingly coming into focus because it, too, can have serious health consequences. Poor indoor air quality, for example, combined with biological contamination and humidity, may significantly increase the risk of respiratory diseases. According to scientific projections, in 2017, household air pollution was linked to 1.8 million deaths and more than 60 million reduced life years worldwide. In Europe alone, exposure to particulate matter (PM) shortens the statistical life expectancy of each person by an average of almost one year, mainly due to the increased risk of cardiovascular and respiratory diseases, neurological disorders and lung cancer.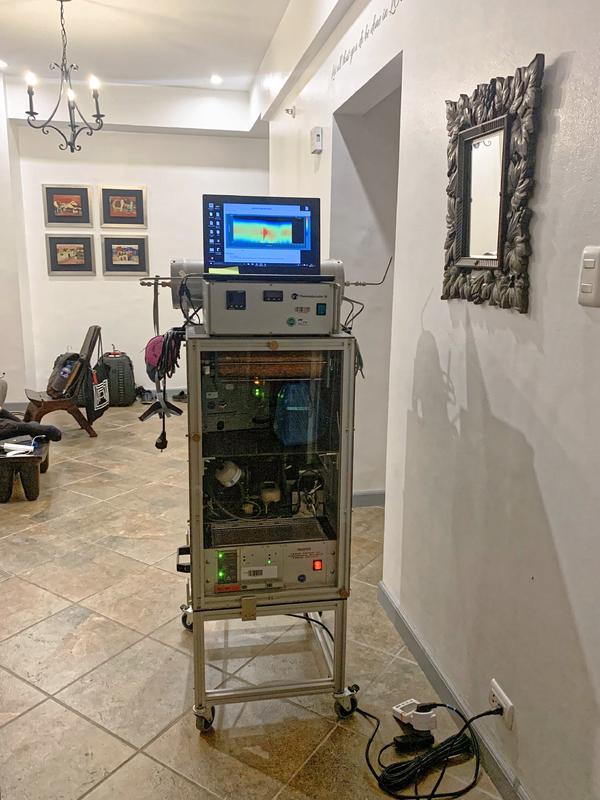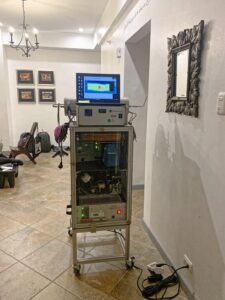 The extent to which indoor air affects health depends on many facets: age, state of health, socio-economic status, etc. Children, the elderly, and people with respiratory diseases are more sensitive to these environmental risks than the general population. Indoor air quality is influenced by a variety of factors, such as the outdoor air pollution level, temperature, ventilation rate, the surface area of rooms, sources of indoor emissions such as cookers, heaters, or candles, and many others. Because of the multitude of these factors, it remains a challenge to investigate the relationships between indoor and outdoor air and ventilation/infiltration rates. "Measurements by our working group in and outside 40 flats in Leipzig and Berlin in different seasons could show that the exposure to ultrafine dust in German flats strongly depends on how cooking and heating is done," explains Prof. Mira Pöhlker from TROPOS, "but a systematic overview is still lacking. Only a few studies have so far investigated the effects of ultrafine black soot particles and allergens on sensitive groups such as children and pregnant women with a high time resolution. How much people in Europe are actually exposed to such health risks in the office or in the home is currently unknown. The only thing that is clear is that an inventory is urgently needed."
To this end, the particulate matter experts from TROPOS want to contribute above all their know-how on measuring ultrafine particles. The team is leading a work package that deals with air quality measurements. "For this, we will use state-of-the-art instrumentation to examine indoor air quality and will deploy our novel, in-house built measurement system to estimate how much of the "bad air" actually deposits in our respiratory tract," reports Leizel Madueño from TROPOS, who is working on such new technologies in her dissertation. In the last few months, the Filipino doctoral student has developed a new portable in-situ measurement system for determining the respiratory tract deposition of inhaled particles; currently, the system is focused on soot particle measurements. This does not only measure the concentration of soot particles in the ambient air, as has been the case in the past. Instead, the concentrations between the inhaled and exhaled air are critically analysed. This makes it possible to determine how much soot remains in the respiratory tract, which helps to better estimate how great the health risks are.
In the EDIAQI project, several scenarios of exposure to both already-known and new emerging air pollutants will be investigated. Residential areas (houses and public offices) and recreational facilities (e.g., cinemas, theatres, restaurants), hospitals, and schools across Europe have been selected as the study area. State-of-the-art aerosol instrumentation will be used together with innovative, low-cost sensors to cross-examine the differences between subpopulations in different exposure scenarios. TROPOS will draw on its recent experience with citizen science applications and knowledge transfer as well as on its long-standing expertise with quality assurance of particle measurements. For example, the Leibniz Institute has been operating the World Calibration Centre for Aerosol Physics (WCCAP) on behalf of the UN World Meteorological Organisation (WMO) since 2002. "We are very pleased that with our knowledge from a total of three decades of research on particles in the outdoor air, we are now also helping to make the air inside clean. Participation in this large, ground-breaking EU project underlines the importance of the previous work on air quality measurement at TROPOS," summarises TROPOS Director Prof. Andreas Macke.
The goal of the project is a unified, large-scale, and long-term strategy for monitoring indoor air pollution that includes transdisciplinary research approaches, Big Data, interoperability, and the Internet of Things. To this end, the researchers aim to provide a better understanding of indoor pollution levels and the associated health effects. They want to provide scientifically sound information for legislative bodies to set guidelines and develop strategies for innovations to improve indoor air quality. So the work starting now could lay the foundation for millions of people to breathe cleaner air indoors in the future and live much healthier lives. Tilo Arnhold
Project:
"EVIDENCE DRIVEN INDOOR AIR QUALITY IMPROVEMENT" (EDIAQI).
Duration: 01.12.2022 – 01.12.2026
Funded by: EU-Commission Grant Nr-101057497-EDIAQI
Contacts for media:
Tilo Arnhold
Public Relations, Leibniz Institute for Tropospheric Research (TROPOS)
Phone: +49-341-2717-7189
https://www.tropos.de/en/current-issues/press-releases
Further information and links:
EU project EVIDENCE DRIVEN INDOOR AIR QUALITY IMPROVEMENT (EDIAQI)
https://www.tropos.de/en/research/projects-infrastructures-technology/joint-rese…
TAME-BC – Clean Air for a Sustainable Future: A Transdisciplinary Research Approach to Black Carbon Emissions Reduction in Metro Manila, Philippines
https://www.tropos.de/en/research/projects-infrastructures-technology/transfer/w…
Exposure to ultrafine aerosol particles in German homes depends primarily on the people themselves (Press release, 19.05.2020)
https://www.tropos.de/en/current-issues/press-releases/details/belastung-durch-u…
The WCCAP: Competence Centre for the Development and Application of Microphysical Aerosol Particle and Cloud Droplet Measurement Methods
https://www.tropos.de/en/research/projects-infrastructures-technology/technology…
TROPOS Long-term studies of regional importance and air quality
https://www.tropos.de/en/research/atmospheric-aerosols/long-term-trends-and-proc…
The Leibniz Institute for Tropospheric Research (TROPOS) is a member of the Leibniz Association, which connects 97 independent research institutions that range in focus from the natural, engineering and environmental sciences via economics, spatial and social sciences to the humanities. Leibniz Institutes address issues of social, economic and ecological relevance. They conduct knowledge-driven and applied basic research, maintain scientific infrastructure and provide research-based services.
The Leibniz Association identifies focus areas for knowledge transfer to policy-makers, academia, business and the public. Leibniz institutions collaborate intensively with universities – in the form of "Leibniz ScienceCampi" (thematic partnerships between university and non-university research institutes), for example – as well as with industry and other partners at home and abroad.
They are subject to an independent evaluation procedure that is unparalleled in its transparency. Due to the importance of the institutions for the country as a whole, they are funded jointly by the Federation and the Länder, employing some 20,500 individuals, including 11,500 researchers.
The entire budget of all the institutes is approximately 2 billion euros. They are financed jointly by the Federal Government and the Länder. The basic funding of the Leibniz Institute for Tropospheric Research (TROPOS) is therefore financed by the Federal Ministry of Education and Research (BMBF) and the Saxon State Ministry of Science and the Arts (SMWK). The Institute is co-financed with tax revenues on the basis of the budget approved by the Saxon State Parliament.
https://www.leibniz-gemeinschaft.de/en/home/
https://www.bmbf.de/en/index.html
https://www.smwk.sachsen.de/
Wissenschaftliche Ansprechpartner:
Prof. Dr. Mira Pöhlker
Head of the Department of Atmospheric Microphysics, Leibniz Institute for Tropospheric Research (TROPOS), Leipzig
Phone +49-341-2717-7445
https://www.tropos.de/institut/ueber-uns/mitarbeitende/mira-poehlker
and
Leizel Madueno
Department of Atmospheric Microphysics, Leibniz Institute for Tropospheric Research (TROPOS), Leipzig
Phone +49 341 2717-7064
https://www.tropos.de/en/institute/departments/experimental-aerosol-and-cloud-mi…
and
Dr. Liina Tõnisson
Scientific Coordinator/Technology Transfer, Leibniz Institute for Tropospheric Research (TROPOS)
Phone +49 341 2717-7383
https://www.tropos.de/en/institute/about-us/employees/liina-tonisson
Weitere Informationen:
https://www.tropos.de/en/current-issues/press-releases/details/wie-laesst-sich-d…
Media Contact
Tilo Arnhold Presse- und Öffentlichkeitsarbeit
Leibniz-Institut für Troposphärenforschung e. V.
All latest news from the category: Studies and Analyses
innovations-report maintains a wealth of in-depth studies and analyses from a variety of subject areas including business and finance, medicine and pharmacology, ecology and the environment, energy, communications and media, transportation, work, family and leisure.
Back to home
Newest articles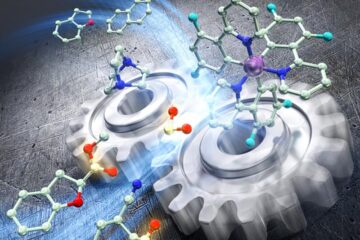 It takes two: cooperating catalysts provide new route for utilizing formate salts
Two catalysts working in tandem enable inexpensive formate salts to perform difficult dearomative reactions, giving products potentially useful for drug development. Researchers at the Institute for Chemical Reaction Design and…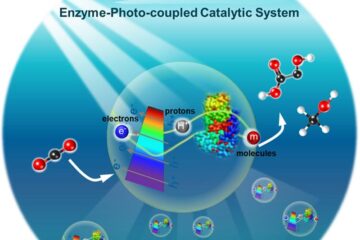 Molecule-electron-proton transfer in enzyme-photo-coupled catalytic system
The harmonious coexistence between the human society and the nature has prompted the rapid development of advanced manufacturing. Typically, green biomanufacturing, which uses renewable resources as raw materials and enzymes…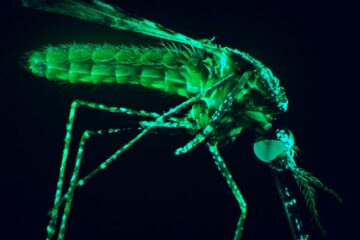 Funding backs world-first test to detect 'insidious' malaria infections
Research to develop and deploy a world-first diagnostic test that could accelerate malaria eradication has been bolstered with over $1.3 million in new funding from the National Health and Medical…