High-Flying Pilots at Increased Risk of Brain Lesions
For the study, 102 U-2 United States Air Force pilots and 91 non-pilots between the ages of 26 and 50 underwent MRI brain scans. The scans measured the amount of white matter hyperintensities, or tiny brain lesions associated with memory decline in other neurological diseases. The groups were matched for age, education and health factors.
"Pilots who fly at altitudes above 18,000 feet are at risk for decompression sickness, a condition where gas or atmospheric pressure reaches lower levels than those within body tissues and forms bubbles," said study author Stephen McGuire, MD, with the University of Texas in San Antonio, the US Air Force School of Aerospace Medicine and a Fellow of the American Academy of Neurology. "The risk for decompression sickness among Air Force pilots has tripled from 2006, probably due to more frequent and longer periods of exposure for pilots. To date however, we have been unable to demonstrate any permanent clinical neurocognitive or memory decline."
Symptoms affecting the brain that sometimes accompany decompression sickness include slowed thought processes, confusion, unresponsiveness and permanent memory loss.
The study found that pilots had nearly four times the volume and three times the number of brain lesions as non-pilots. The results were the same whether or not the pilots had a history of symptoms of decompression sickness.
The research also found that while the lesions in non-pilots were mainly found in the frontal white matter, as occurs in normal aging, lesions in the pilots were evenly distributed throughout the brain.
"These results may be valuable in assessing risk for occupations that include high-altitude mountain climbing, deep sea diving and high-altitude flying," McGuire said.
The study was supported by the United States Air Force Surgeon General.
To learn more about cognition, please visit www.aan.com/patients.
The American Academy of Neurology, an association of more than 26,000 neurologists and neuroscience professionals, is dedicated to promoting the highest quality patient-centered neurologic care. A neurologist is a doctor with specialized training in diagnosing, treating and managing disorders of the brain and nervous system such as Alzheimer's disease, stroke, migraine, multiple sclerosis, brain injury, Parkinson's disease and epilepsy.
For more information about the American Academy of Neurology, visit http://www.aan.com
Media Contact
Rachel L. Seroka
American Academy of Neurology
All latest news from the category: Studies and Analyses
innovations-report maintains a wealth of in-depth studies and analyses from a variety of subject areas including business and finance, medicine and pharmacology, ecology and the environment, energy, communications and media, transportation, work, family and leisure.
Back to home
Newest articles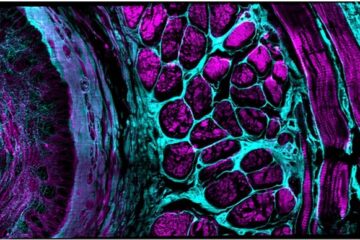 Enhancing the workhorse
Artificial intelligence, hardware innovations boost confocal microscope's performance. Since artificial intelligence pioneer Marvin Minsky patented the principle of confocal microscopy in 1957, it has become the workhorse standard in life…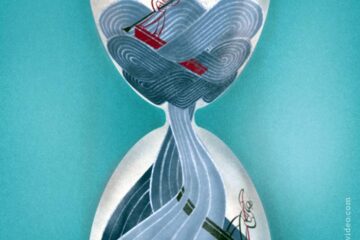 In the quantum realm, not even time flows as you might expect
New study shows the boundary between time moving forward and backward may blur in quantum mechanics. A team of physicists at the Universities of Bristol, Vienna, the Balearic Islands and…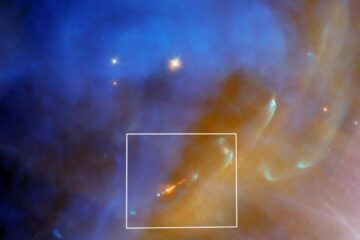 Hubble Spots a Swift Stellar Jet in Running Man Nebula
A jet from a newly formed star flares into the shining depths of reflection nebula NGC 1977 in this Hubble image. The jet (the orange object at the bottom center…